Everbridge mobile applications
For today's mobile, on-the-go world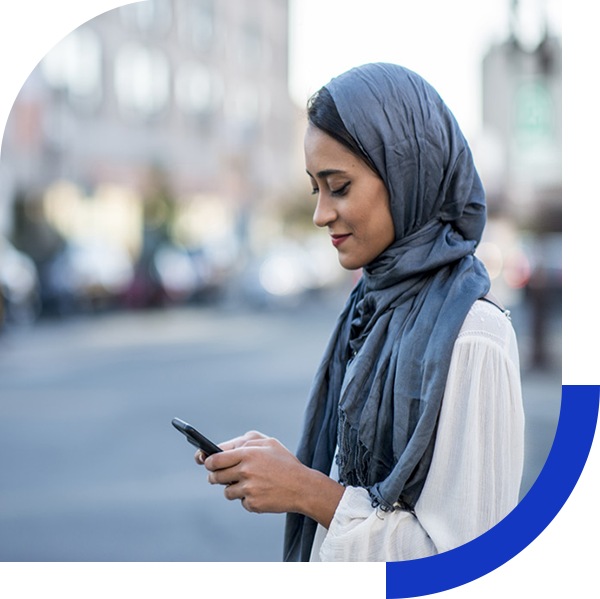 One-way messaging is a thing of the past
One Mobile App for residents and employees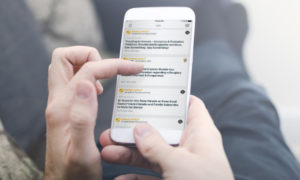 Organizations need the ability to have a two-way conversation with mobile recipients and leverage these contacts to provide the eyes and ears on the scene as a situation develops. The Everbridge Mobile App allows organizations to request information through polling and allows residents or employees to submit on-the-scene reports including pictures, video and text descriptions, all through the convenience of their mobile phone.
One Mobile App for critical event managers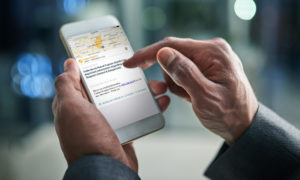 Chances are when an emergency occurs, some of the crisis responders will not be at their desk or may even be asleep. Everbridge ManageBridge brings the same set of rich features available to Mass Notification, Safety Connection and IT Alerting administrators who frequently use smartphones and tablets. The free, native mobile application is available to Everbridge clients, providing them with more control than ever before over their critical event response.
Key features
Both the Everbridge Mobile Application and ManageBridge are designed to reliably work under adverse network conditions, for example, when bandwidth or connectivity is limited. Available for iOS and Android devices.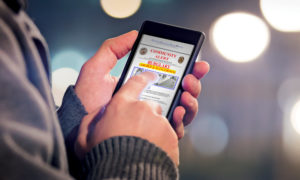 Benefits for residents and employees
See Something…Say Something – Be the eyes and ears of your community and share geo-location information, pictures free-form text as a situation develops.
Opt-in immediately and anonymously
Receive a push alerts from authorized public safety agencies for high-priority messages sent while in a geo-fenced area
View Nixle safety alerts on a map and filter alerts based on time, priority and source
Full control over privacy settings to decide what info is shared and when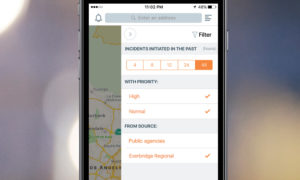 Benefits for critical event managers
Customize notifications on the fly or use existing templates
Select which individuals, groups, rules or a GIS shapes to include
Open new incidents and automatically notify responders
Monitor critical event response with reports and logs
Record a voice message and immediately send it
Attach an image from your smartphone or tablet to include with your notification
Premium mobile capabilities
In addition to the Everbridge Mobile Application features above, the application supports several premium features including:
Management of on-call schedules
Keyword-based opt-in
Crisis and incident response tracking
HIPAA and FISMA compliant secure text, video, and file sharing
3-in-1 Panic Button allows authorized users to send a panic message to the security team with their current location and automatically captured audio and video