Public Warning Systems Beyond 2022
Should we expect the unexpected?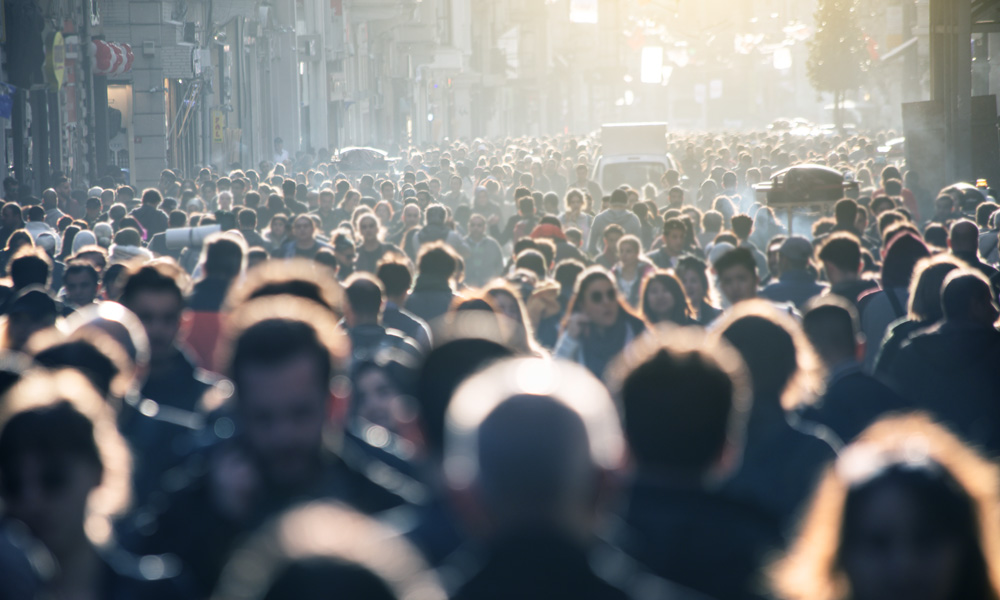 As I write this the UK environment agency has issued severe weather warnings as we experience the effects of hurricane Lorenzo, and in France the authorities are dealing with the aftermath of a chemical fire at a factory in Rouen which has sent toxic fumes into the local community. Thankfully no loss of life has yet been reported but these events are perfect scenarios for a public warning system to be used on a localised basis.
This week EENA published their latest report into Public Warning systems (version 3.0 updated from 2015). The report opens with an interesting finding about public warning systems:
"Whilst public warning systems were first thought to be needed to protect the lives of people solely in the cases of major emergency by warning the public of impending disasters, evidence from actual usage shows that authorities are now employing these systems for more localised, day-to-day, life-at-risk emergencies."
Today's news events confirm this finding. The triggers for public safety alerts would seem to be evolving towards more frequent and localised events like these in the UK and France, so where can we expect the new threats to public safety to come from in the future?
Terrorism is still a growing threat and Europol figures show that 364 people have died as a result of terrorism in the EU alone in the past five years. According to Statista, natural disasters are statistically the most dangerous events however:

"In 2018 there were some 10,300 fatalities reported caused by natural disaster events worldwide. The earthquake and resulting tsunami in Indonesia was the most deadly catastrophe in 2018 with 2,256 reported deaths. Hydrological events, such as floods, have affected the largest number of people in the last decade"
A Perfect Storm
In recent years the world has experience a perfect storm of threats to public safety.
Environmental issues including climate change, extreme weather and natural disasters.
Man-made issues such as political tensions between nations, population explosion and mass migration adding pressure to our over populated cities and depleting our natural resources.
Social issues including religious extremism and the threat of terrorism and violence
The technological revolution has meant that every aspect our lives is digital and therefore vulnerable to attack and service disruption. Terrorist groups have taken advantage of the proliferation of technology to coordinate both physical and cyber-attacks.
Our population is more connected and informed than at any time in our human history, but does that mean we are better at communicating in an emergency?
By 2050, the United Nations is predicting that 70% of the world's population will live in cities. Today, municipal authorities have an opportunity to incorporate technological innovations into their plans for safer cities and public warning should clearly be a key aspect of this. But what about the rural population? According to Eurostat, in 2015 almost 30% of the EU's population lived in a rural area. For these communities, a public warning system must be capable of reaching everyone. In Sweden, for example, sirens are needed to alert people who live in remote areas, and many of them do not have access to a reliable mobile phone service.
What is becoming clear is that we must expect the unexpected.
In March 2018, a major incident was declared in the city of Salisbury when traces of the nerve agent Novichok was discovered, which ultimately caused the death of a former Russian citizen. Three months later a member of the public tragically died after being given a contaminated perfume bottle that was left in a bin in a public park. For several weeks, areas of the city centre were cordoned off, commercial buildings and residential areas were evacuated bringing disruption to daily life for thousands of businesses and local citizens. Worryingly, the authorities took 7 days to give advice to 500 people who were thought to be in the area at the time of the initial attack.

Clearly no one could have predicted an event of this type in that location. However, this illustrates the need for a public warning system that can target people in a specific location but crucially can also look back at a historical snapshot of who was in the area, should it be necessary to contact them at some future date.
Black Skies and gridlocked transportation
Speculation over state sponsored terrorism has raised the threat of attacks on the CNI (Critical National Infrastructure) of a country. For example, oil, electric, gas or water supplies could be impacted as a result of a physical attack on a depot or a political conflict affecting supply chains. A prolonged loss or shortage of electric supply would lead to so called 'black sky' events. History shows that civil unrest can ensue which unless managed with effective communications could turn into violent protest. The roads and transportation infrastructure could also be targeted by terrorists and without the ability to move goods and services, we would face serious disruption to supply chains. Essentials like food and medical supplies would be restricted and our emergency response vehicles including police, ambulance or fire engines would be unable to provide essential services putting lives at risk.
Climate change
Climate change is arguably the most talked about topic affecting our very survival as a human race. The European Environment Agency provides some context to climate change in Europe:
"European regions, including urban areas, that are particularly vulnerable to climate change include:
• Southern Europe and the Mediterranean basin;
• Mountainous areas;
• Coastal zones, deltas and floodplains;
• Europe's far north and the Arctic.
Countries that are vulnerable to the impacts of extreme weather or climate change are already investing in public warning systems, Norway has implemented a location-based system for Tsunami warnings in the Norwegian fjords, Greece is implementing a location-based solution in response to flooding and wildfires and Iceland is using a location based alerting solution to keep their 4 million citizens and overseas tourists safe in the "Land of Ice and Fire"- the subject of my blog on 17th September.
Fit-for-purpose public warnings
By June 2022, EU countries must meet the requirements of the EECC Directive Article 110 governing public warning systems. The system that countries deploy must be capable of reaching 100% of the affected population no matter where they are. The regulation requires public warning systems to issue alerts to mobile phones but in order to reach remote populations they should also be a capability of using multiple channels including sirens, radio, TV or digital signage.
Beyond 2022, governments and public safety agencies must be prepared to respond to a wide spectrum of public safety threats – some expected including severe weather, and others which cannot be planned for such as terrorist attacks or chemical fires.
When we are faced with the unexpected, the objective for a public warning system must be to deliver clear, informed and timely guidance when it is needed most, to everybody that needs to receive it regardless of the nature of the threat.
References:
Statista: https://www.statista.com/statistics/510952/number-of-deaths-from-natural-disasters-globally/
Eurostat: https://ec.europa.eu/eurostat/statistics-explained/index.php/Statistics_on_rural_areas_in_the_EU
European Environment Agency: https://www.eea.europa.eu/themes/climate-change-adaptation/intro
Interested to learn more?
This is the 7th blog in a series addressing the issues and challenges of meeting the requirements of the EU Directive 110 on population alerting.
Further reading about Population Alerting: