9 Things to know about operational resilience during a critical event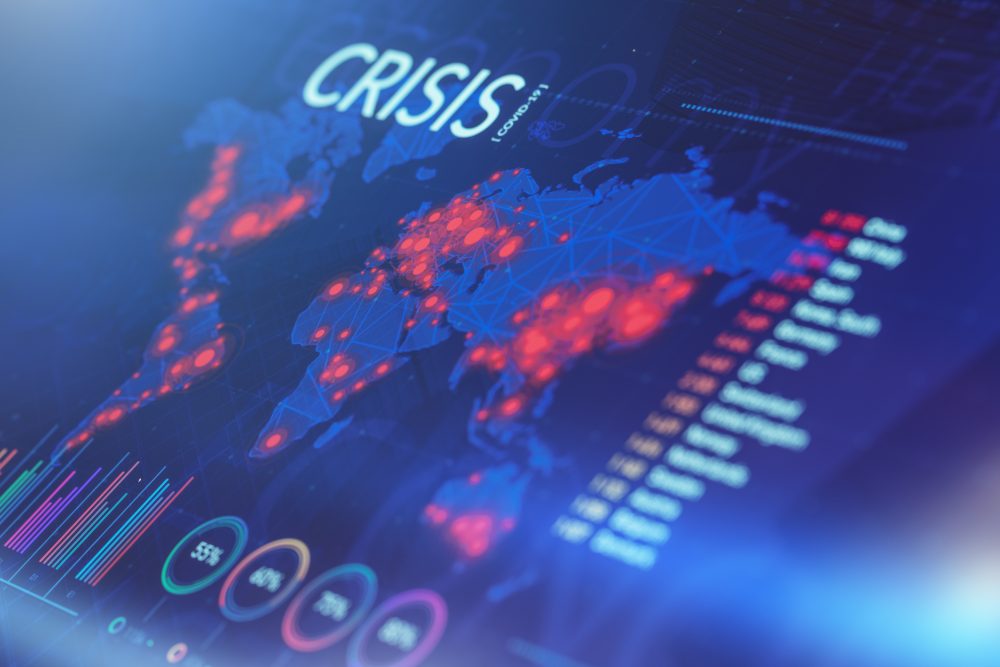 In times of a critical event there's nothing more important than keeping people safe, maintaining business continuity, and safeguarding business assets and reputation.

Ensuring operational resilience during a critical event is about much more than just having a standardized plan in place that you perfectly stick to. It's about having flexible plans, expert know-how, and having a strong understanding of critical event management.
What to Know About Operational Resilience During Critical Events


Critical event basics
A critical event is a disruptive incident that poses a serious risk, threat or disruption to assets or people. Critical events can cause a significant amount of financial and reputational damage if they aren't mitigated and resolved quickly — causing increased pressure on organizations to do the right thing. In 2020 for example, people across the globe experienced the COVID-19 pandemic, global civil unrest, natural disasters, and extreme weather — to name a few.
Critical events are ever-changing
A critical event is rarely a single, static incident. In fact, most critical events are fluid situations, which can make monitoring, managing, and working to resolve them a complex challenge. Take for example the recent COVID-19 pandemic. What was once a singular virus strain that led millions of office workers to work from home for two weeks, mutated into multiple virus strains and the inevitable move to fully remote businesses for a multi-year period.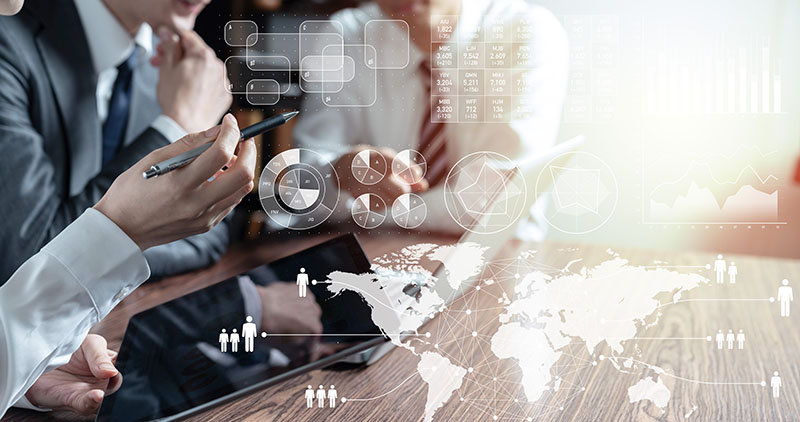 Critical events can hugely disrupt life as we know it
When planning for optimal operational resilience in preparation for, or during, critical events, businesses need to consider the worst-case scenario in a situation, and how they can do best for their employees, stakeholders, and customers in these situations.
Once you feel confident that immediate concerns are covered, consider the longer-term, routine-disrupting situations that could be coming down the road. How do you ensure the efficiency and safety of your buildings and internet of things? How do you organize your supply chain and routes, or maintain your reputation?
Critical events can cause disruptions to employees
When a critical event displaces employees, organizations still need to know where they are to ensure their safety. Coverage and the duty of care take on a completely different shape when employees are remote, and how that's managed changes too.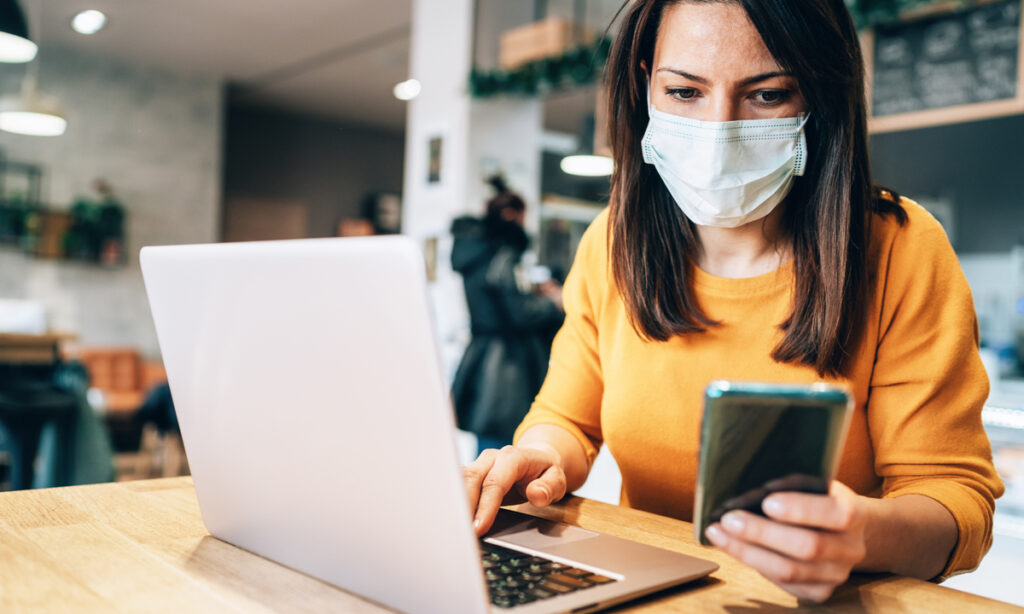 There's additional pressure on organizations and their employees to communicate and collaborate when physical distance separates them. With that comes the importance to incorporate collaboration and communication technology to crisis management, activation, and response. Think critically about who you may need to collaborate with to mitigate, fix, or recover from a situation. It's important to think about which tools and strategies will help you manage remote employees, and ensure effective communication.
Experienced support networks are vital
Ensuring operational resilience during a critical event remains serious and time-consuming responsibility. And, it's fundamentally planning for crises that haven't happened yet, which makes knowing specific details difficult.

Developing a resilience plan is much easier, and effective, with a business on your side that specializes in critical event management. They're more likely to understand what you may encounter during a critical event. Because they can predict better what you'll need to plan for, you'll be able to develop a resiliency plan that's more effective, and more useable, than anything your team could create on their own.
Flexibility is critical
The global threat landscape continues to challenge organizations, and flexibility is especially important in any operational resilience plan.
One might think that a traditional playbook would helpful, it but will never be as adaptive and dynamic as an evolving critical event requires. Strict plans can get in the way of new or changing situations and can result in the plan failing in its entirety the minute something changes or leads to employees scrambling to start from step one over and over again.

On the other hand, flexible plans can be localized or adjusted. The best way to be flexible? Create plan templates and allow them to be edited and updated on the fly. Incorporate mechanisms where you can push updated plans easily out to responders, allowing organizations to keep everyone up to date and more easily adjust to changing or evolving situations.
[WHITEPAPER] 15 Questions To Ask When Selecting An Emergency Mass Notification System
Automation makes light work
Automating what you can during a critical event can be a significant time and money saver. Consider how long it takes your organization currently to initiate some of the immediate tasks that need to be done during a critical event. How long does it take to find the right on-call resources to help control the situation? How much longer does it take to get those resources into a conference call or situation room to start collaborating?

Automation is simple, easy, and effective. It can be utilized across the critical event process to save time and ensure that steps that are prone to human error don't pose a risk. These could be responsibilities like ensuring activation of the right team, sending notifications to the right people, and getting the right information to the right stakeholders at the right time.
Start small
When starting out on planning your organization's entire enterprise critical event management plan, start small. Consider a single use case, one that's happened in the past, and focus on end-to-end completion of that event. That way, you can get in the mindset of building a model for how to ensure resilience for a simple event, before adding variants and discrepancies into the mix. Plus, when you consider an event you've already experienced, you should be able to look at the situation neutrally, and understand what worked and what didn't while the event took place.
Security best practices are key to operational resilience
Learn how to balance the health of the organization with the privacy of individuals by ensuring you're working with vendors that take security and privacy seriously. Look for certifications like GDPR compliance, HIPAA compliance, FedRAMP (for those in the USA) and ISO 27001. Implement a need-to-know access control policy for all personally identifiable information (PII) and ensure that your employees opt-in and are aware of how their PII is being used within the organization.

Operational resilience is vital during critical events, and ensuring your business is prepared on a regular basis is key. Thankfully, Everbridge offers the industry's first enterprise resilience certification. Becoming Best in Enterprise Resilience™ shows that your organization has comprehensive resiliency and sets you apart as a market leader. Learn more here!