Unlocking climate change resilience through critical event management and public warning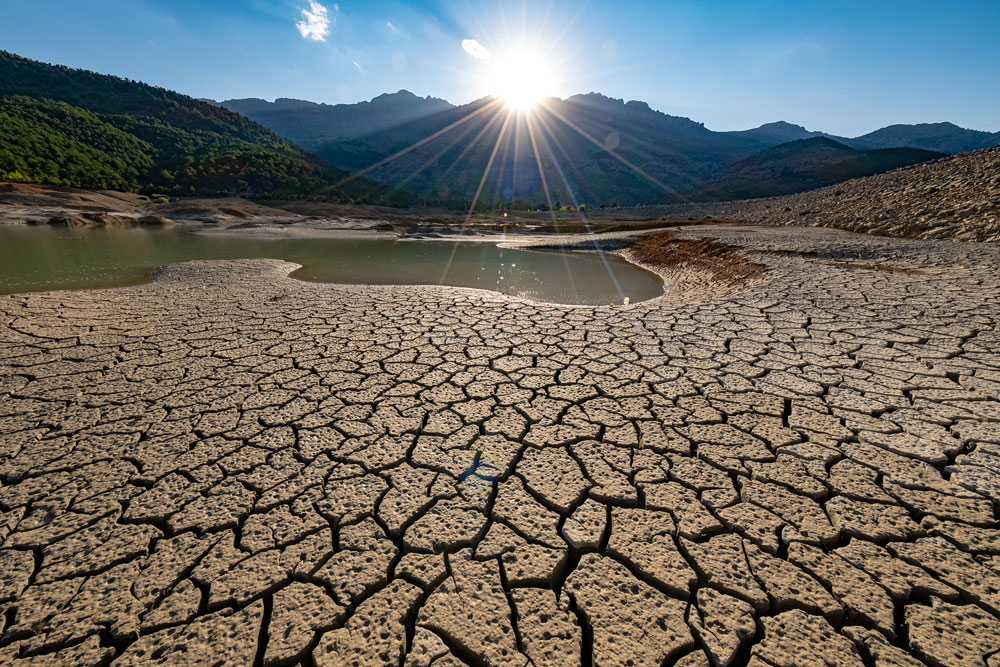 Across the globe, both public and private sectors are more concerned than ever about addressing climate change and its associated risks. "In the period 2000 to 2019, there were 7,348 major recorded disaster events claiming 1.23 million lives, affecting 4.2 billion people (many on more than one occasion) resulting in approximately US$2.97 trillion in global economic losses," according to a report conducted by the UN Office for Disaster Risk Reduction (UNDRR).
The UNDRR reports that this is a drastic increase over the previous twenty years, and "much of the difference can be explained by a rise in climate-related disasters, including extreme weather events: from 3,656 climate-related events (1980-1999) to 6,681 climate-related disasters in the period 2000-2019. The last twenty years have seen the number of major floods more than double, from 1,389 to 3,254, while the incidence of storms grew from 1,457 to 2,034. Floods and storms were the most prevalent events."
The report "The Human Cost of Disasters 2000-2019" also records major increases in other categories including drought, wildfires, and extreme temperature events. There has also been a rise in geophysical events including earthquakes and tsunamis which have killed more people than any of the other natural hazards under review in this report.
"Disaster risk is becoming systemic with one event overlapping and influencing another in ways that are testing our resilience to the limit," said Mami Mizutori, the UN Secretary-General's Special Representative for Disaster Risk Reduction.
"The odds are being stacked against us when we fail to act on science and early warnings to invest in prevention, climate change adaptation and disaster risk reduction."
During these kinds of severe weather events, Governments, multilateral donors, and business executives alike have a responsibility, whether moral or legal, to respond effectively and efficiently in order to protect people, assets, and facilities from harm.
Furthermore, citizens and employees are now looking to leaders to successfully guide our lives and livelihoods toward a more sustainable future. As leaders begin making plans for the future, it is imperative to not only focus on hitting targets such as reduced emissions, curtailed deforestation, and investment in renewables, but also proactively mitigate disasters on the path toward a greener world.
So, how can public and private sectors cultivate climate change resilience? Becoming proactive and investing in disaster risk reduction and enterprise resilience; through critical event management solutions, public safety solutions, and Public Warning systems. Adopting a holistic view of critical event management that incorporates all of the above within one unified strategy is when organizations can truly begin to unlock full resilience. If you want to learn more about how to maintain enterprise resilience during a severe weather crisis watch our webinar.
Climate Resilience: Shifting from a Reactive to Proactive Stance 
A proactive posture enables organizations to focus on how to best protect potentially impacted people and assets during a time of crisis, rather than focusing on a single critical event itself. Proactive organizations seek to develop plans which result in lessening, or even eliminating, these potential impacts regardless of what critical event may be taking place.
Additionally, as an organization turns to a more proactive stance, its ability to track and predict many of these events improves. This serves to increase the speed at which the event is rectified.
How can an organization shift to become proactive? By ensuring four steps are followed when met with a severe climate event:
ASSESS – Detect and gain situational clarity about a threat and its potential impact.


Gathering threat data and contextual information is needed to assess the magnitude of a risk. This is what, in the climate environment, the World Meteorological Organization and Disaster Management Agencies at national Government levels are doing. They are investing in data collection from spatial and hyper-local data. from a range of sources including threat intelligence feeds, IT system intelligence, public safety information, weather status and forecast, social media information, and in the case of a physical threat, data from the location of the threat. This information is considerable, and appropriate technology is key to drill down to only hyper-relevant data that can then be used to make critical decisions. This step is crucial in changing situational intelligence around severe weather.
The

2021 Alliance Gap Report

stated, "Critically, the huge potential benefits of hydromet services can ONLY be realized with a successful crossing of the 'last mile' – that the forecasts, warnings, and other information generated are received, understood, and acted upon by those affected".





LOCATE – Locate people, assets, facilities, and stakeholders.


Situational intelligence is fundamental to critical emergency protocols, not only to locate those who could be in harm's way but also determine preassigned employees who could help resolve the particular event at hand and any key stakeholders affected by that event.
While people always come first, it is as important to locate all of your organization's assets. Where is your inventory? Are any supplies or systems in the affected area? Is your fleet heading into severe weather? In the past, this could mean making phone calls for hours. Now, technology can go a long way in automating these answers and making you a more resilient organization.
During severe weather emergencies, authorities, companies, and organizations will need to easily identify and communicate effectively with on-the-ground teams, any at-risk populations, first responders, transportation resources, and medical supplies.



ACT – Take quick and decisive action to mitigate or eliminate the impact of a threat.


Technology allows for the optimization and automation of appropriate incident response, including early warning systems, standard operating procedures, escalation policies, best practices, and response team and device activations.
Severe weather emergencies can add stress to communication infrastructure when it is needed most. Ensuring that providers have redundant systems and that a multi-modal communication approach is used is an opportunity to automate contact methods and workflows.



ANALYZE – Evaluate actions taken and understand patterns to improve disaster risk reduction.


Every severe weather emergency response generates valuable data that is used in the continuous improvement process for risk management. Analyzing data, identifying gaps, and using lessons learned to discover areas that can be improved during the next emergency is where the value of technology lies. Optimizing the management and security of data on employee, visitor, or resident response rates, team and responder response rates, and message deliverability is a vital element to continued improvement in critical event and crisis management.
As you audit your emergency plans, you are likely to have identified areas for improvement. Leveraging technological advances are likely at the top of the list, and right now, the greatest need is for a comprehensive platform from which to activate your emergency response plan.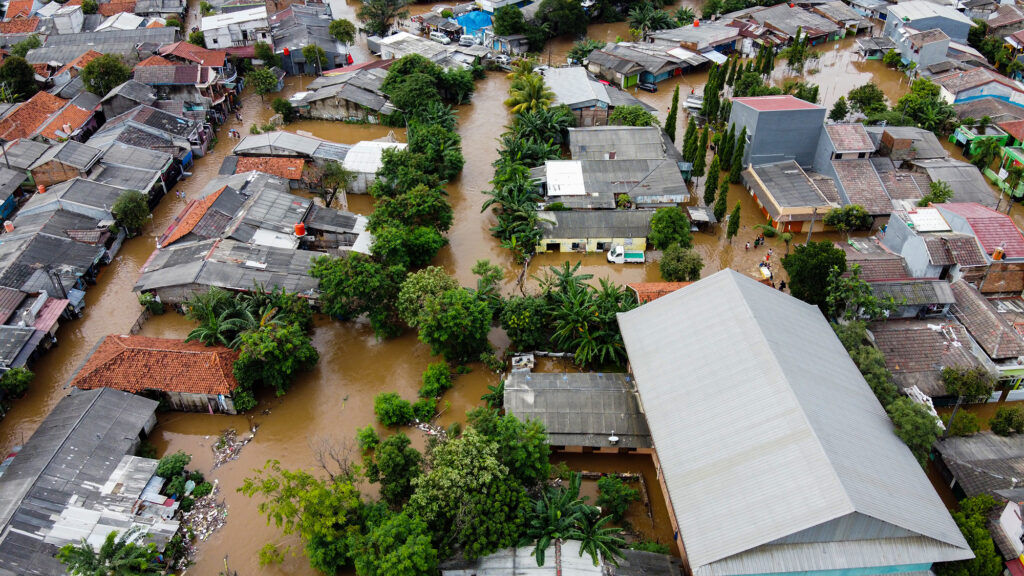 Often, even at a corporate level, organizations attempting to deal with a critical climate event do not have an effective or efficient way to manage the incident or the resources required to enter a state of enterprise resilience, even more so when it becomes a matter of national resilience. Obstacles like overlapping and unconnected tools, data streams, interfaces, and teams can slow an organization's response to a crawl when every minute counts. As a result, a fully integrated and holistic approach to critical event management is paramount to unlocking climate resilience and business continuity in the most turbulent situations.
To achieve climate change resilience, organizations should include a Critical Event Management platform as part of their planning. If you are interested in learning more about building enterprise resilience during a severe weather event, read our whitepaper.
What's Needed: An Integrated Critical Event Management (CEM) Strategy 
Responses to critical events are often slowed by numerous and separate systems. Siloed solutions complicate processes, causing confusion when teams and command centers should be working in sync.
An integrated CEM platform offers a holistic severe weather solution to groups charged with natural disaster management. When teams and command centers operate from a centralized platform, responses are rapid and coordinated. CEM software, for example, can send alerts that afford first responders and critical event managers precious time to assess the risks, as well as identify and locate endangered team members and assets.
A unified emergency software platform can also automate action plans, SOPs, and communications, such as sending public safety notifications, so that teams have the information and data they need to act quickly. Afterward, analytics pinpoint where and when bottlenecks delayed responses, as well as where changes can improve processes in the next go-round.
Additionally, those in government positions who are responsible for protecting the public before, during, and after critical weather events need streamlined alerting capabilities that can integrate into their overarching risk management strategies and platforms.
Planning for the Future, Together
As this year marks the year of the long awaited World Climate Summit (WCS), it is a perfect time to align your organization's tools to a mission we are globally trying to accomplish – accelerated action towards the goals of the Paris Agreement and the UN Framework Convention on Climate Change.
Everbridge plays a role in mitigating climate risk across three dimensions:
Mitigation

: Avoid Replacement Costs & Carbon Use
Achieve carbon savings through reduction of reconstruction and asset losses

Adaption

: Alert & Collaborate through Public Warning
Save lives from critical climate events

Loss & Damage

: Orchestrate Response
Avert reconstruction costs

Keep organizations running despite critical events
Everbridge also develops technology with a global mindset through becoming aware and data-rich on a global scale. Everbridge works to close the public-private loop while expanding its inclusivity, reaching 95% of the population. Looking forward, Everbridge is committed to developing AI to unlock total resilience for both public and private sectors across the globe.
If you would like to learn more information about Critical Event Management (CEM), Everbridge will be present at the World Climate Summit to discuss pragmatic solutions for resilient, inclusive responses to climate-related critical events.