Everbridge recognized in Forrester's AIOPs-focused Wave report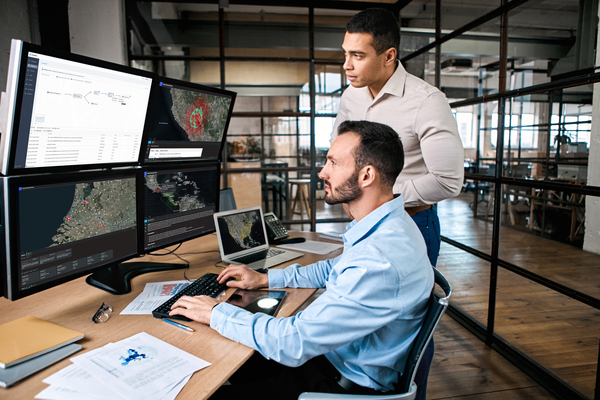 Everbridge has been named as a contender among 11 unique vendors in The Forrester Wave™: Process-Centric AI For IT Operations (AIOps), Q2 2023.
The Forrester Wave is a guide for buyers to compare purchasing options in a growing field of technology providers, and is based on Forrester's analysis and opinion. Forrester follows a publicly available methodology including product strategy inputs, demos, and customer references to score vendors, and ensure an equitable process for those participating.
Forrester comments on Everbridge
Data optimization is a key component of what makes Everbridge, Everbridge. Organizations can leverage our platform to source, refine, and utilize the most accurate data to keep people safe and businesses running. In their AIOps-focused Wave Report, Forrester noted that "Everbridge is strong in data optimization…" and "an established IT alerting and incident response vendor with tight integrations into IT processes through its acquisitions."
In evaluating Everbridge, the report notes that "a visual drag-and-drop workflow designer helps design automations for signal normalization, communications, automated remediation, and toolchaining". Additionally, a strong capability noted by a reference customer states that "real-time reports with insights present the flow of signals to alerts, incidents, notifications, and automations." Everbridge gives users the ability to not only exchange and synchronize data between all the applications in a system, but also to automate processes and procedures in order to connect people working to resolve an issue.
The Forrester report adds that "twenty-three predefined roles far surpass what is available out of the box (OOTB) from all other vendors." Users don't have to waste time configuring settings user-by-user, allowing them to focus on keeping operations running smoothly, with the right people getting the right messages, at the right time.
Ultimately, Everbridge's experience and expertise create a thorough solution to minimize IT service disruptions and reduce manual processes. Forrester notes that "more than 20 years of resilience-oriented solutions drive Everbridge to solve existing technology issues before they become business problems by using automation, analytics, and AI technologies as a force multiplier."

Find out more about what Forrester had to say about Everbridge's AIOps capabilities here.