Five ways to improve campus safety and security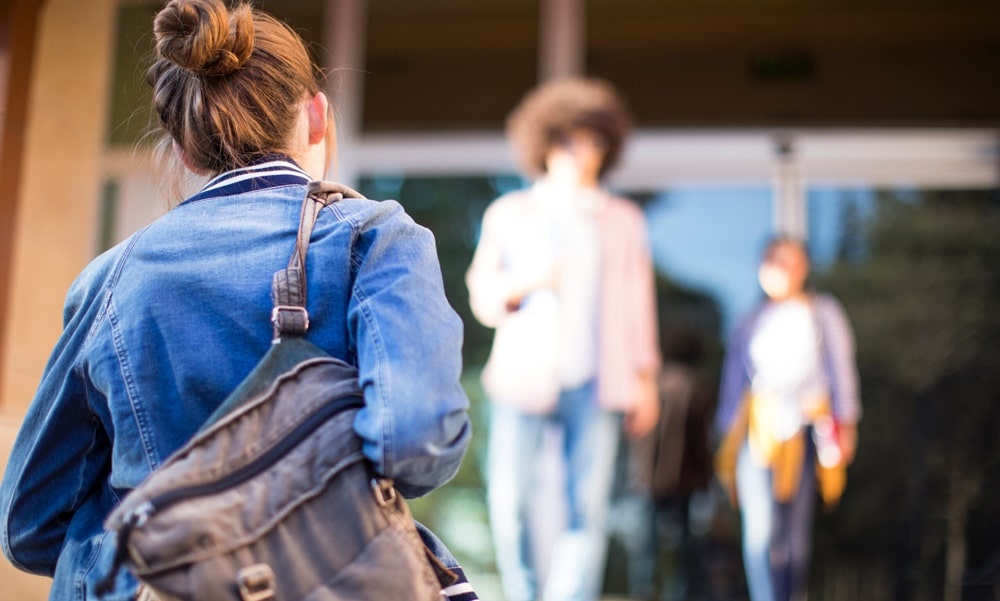 In an era marked by unprecedented challenges, ensuring campus safety and security has never been more critical. Across K-12 and university institutions, the well-being of students, staff, and visitors stands as a non-negotiable priority. Recent incidents underscore the urgency to fortify campus safety measures. According to a report sponsored by the U.S. Department of Education, Indicators of School Crime and Safety: 2021, 93 school shootings with casualties occurred at U.S. public and private elementary and secondary schools from 2020-2021. This is the highest number reported in two decades.
Campuses should be sanctuaries of learning, growth, and community. Unfortunately, the increasing frequency of safety incidents has highlighted the urgency of enhancing campus safety measures. The Washington Post tracks school shootings and "the number of [school shooting] incidents has risen rapidly in recent years." This reality emphasizes the necessity of fortified safety measures and proactive solutions. School officials, at K-12 and college campuses, need to implement solutions that can help prevent or mitigate the impact of these events. Especially because "K-12 schools and higher education institutions are the second most common location, after businesses, for active shooter incidents in the U.S."
Gain valuable insights from nearly 800 security professionals on key initiatives and actionable recommendations inside the Everbridge 2023 Active Shooter Preparedness Report.
5 ways to bolster school and campus safety
Emergency plans
Strategize with emergency plans and drills. A resilient campus safety strategy starts with meticulously crafted emergency plans. Institutions must outline precise protocols for various scenarios, ranging from natural disasters to active threats, with each demanding a distinct approach. Natural disasters demand swift evacuation and sheltering protocols, while active shooter scenarios necessitate lockdown and evacuation strategies. These plans aren't merely documents; they translate into tangible actions through drills. Conducting regular practice drills allows the entire campus community to familiarize themselves with protocols, ensuring that reactions become instinctual in the face of crises. Such preparedness minimizes chaos, streamlines communication, and underscores the commitment to safeguarding every member of the campus family.
Safety and evacuation training
Empower students and staff with safety and evacuation training. Rapid responses during emergencies hinge on swift and informed action. Equipping the campus community with knowledge of evacuation routes, safe zones, and assembly points is paramount. The active shooter protocol at George Fox University is an example of a clear, actionable safety plan that empowers individuals with the tools to react swiftly. Conducting regular safety drills, discussing escape routes, and providing information on self-defense techniques can significantly enhance safety and readiness.
Safety and security technology
Leverage safety and security technology. By embracing cutting-edge technology, institutions can redefine campus safety. The Everbridge active shooter preparedness solutions exemplify this shift, facilitating swift communication and coordination during critical incidents. Real-time communication, coordination, and guidance during critical incidents reshape the way campuses manage crises. This technology facilitates instant alerts to designated individuals, enabling swift dissemination of crucial information. Moreover, these solutions offer real-time updates and two-way communication, ensuring the campus community is always informed and equipped to respond effectively. The integration of this technology into existing campus security strategies streamlines emergency response efforts, elevating the overall level of safety and security. With advanced technology solutions, campuses transition from reactive to responsive, ensuring that in the face of adversity, every second counts.
Physical security
Implement tangible physical security measures. The essence of effective campus security is translating strategy into reality. This involves implementing access control systems, deploying security cameras, and maintaining a visible security presence. Elements like ID entry systems, panic buttons, fortified entrances, strategically placed lighting, and vigilant campus security officers collectively contribute to deterring threats and fostering a secure environment. By minimizing vulnerabilities and maximizing protection, physical security measures play a crucial role in maintaining campus safety. To help security teams, Everbridge offers solutions that can enhance real-time situational awareness through a single common operation picture, as opposed to isolated systems and data. This helps teams more quickly and easily identify security risks without the need to toggle between disparate applications.
Annual risk assessment
Commit to an annual risk assessment. Safety is an ongoing commitment that requires periodic evaluation and refinement. Conducting thorough annual risk assessments is pivotal to identifying vulnerabilities and potential areas for enhancement. Assessments drive continuous improvement, from assessing emergency plans and training effectiveness to scrutinizing access points, visitor management, surveillance coverage, evacuation routes, and illumination adequacy. By systematically evaluating all aspects of campus safety, institutions can adapt and enhance their security measures as needed.
Demonstrating a commitment to safety and security
Students and staff need to feel safe in their places of learning. Educational institutions are responsible for building a nurturing environment that prioritizes security without compromise. This requires taking a proactive approach to ensure a safe learning environment. This benefits both students and institutions because campus safety factors into students' decision on which school to attend; according to a BestColleges survey, "The majority (60%) [of respondents] also say that campus safety was a factor they considered when choosing their college." Campus leaders must prioritize safety and demonstrate what action they are taking to do so.
Everbridge offers a Best in ResilienceTM certification program that can help educational institutions:
Benchmark against peers.
Validate planning.
Drive strong return on resilience investments.
Formalize recognition.
Reward individual achievements.
This signifies a school or institution's focus on applying best practices that assure campuses are prepared to protect, adapt, and prosper. Becoming certified highlights an institution's dedication to building resilience against active shooter situations and any critical event that occurs on or around campus.
By integrating emergency plans, rigorous training, cutting-edge technology, tangible security measures, and vigilant assessment, campuses can shield against vulnerabilities and respond adeptly to crises. These proactive steps protect individuals and contribute to the quality of education offered by the institution. The solutions Everbridge offers can help schools foster an environment where learning flourishes and safety is a priority.
Increase your campus's resilience by preparing now. You can find actionable insights from nearly 800 security professionals in the Everbridge 2023 Active Shooter Preparedness Report.