The impact of expanding ESG regulations on your organization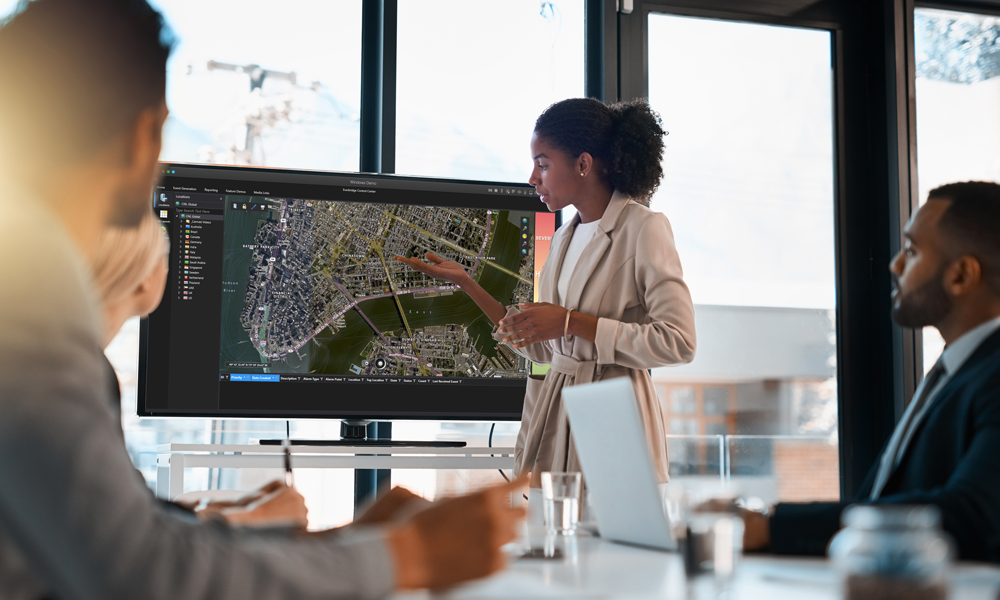 Climate policies have been expanding globally, with regulations being introduced in every region of the world. These regulations seek to ensure that companies prioritize sustainability, social responsibility, and good governance practices in their operations. The expansion of these policies is driven by the need to address pressing issues—in particular climate change—which threatens the long-term viability of organizations.


ESG regulations & climate policies around the globe


North America
North America has seen a significant push towards climate policies in recent years, with the United States and Canada introducing regulations to address environmental and social issues. In the US, the Securities and Exchange Commission (SEC) has proposed new rules that would require public companies to disclose their greenhouse gas emissions, climate change risks, and board diversity. These proposals follow President Biden's Executive Order on Tackling the Climate Crisis at Home and Abroad, which aims to increase transparency around ESG issues and incentivize companies to reduce their carbon footprint. In Canada, the government introduced the Canadian Net-Zero Emissions Accountability Act, which sets targets for reducing greenhouse gas emissions and requires regular reporting on progress towards these targets. Any organization doing business in North America will need to comply with these regulations to remain competitive and demonstrate their commitment to sustainability.
Latin America
Latin America has also been expanding its climate policies, with countries like Brazil, Mexico, and Argentina introducing regulations to address environmental and social issues. In Brazil, the Forest Code and the National Policy on Climate Change set standards for sustainable land use and encourage the preservation of natural resources. Mexico has introduced regulations to promote renewable energy and reduce greenhouse gas emissions, while Argentina has implemented laws related to ESG, including focusing on the protection of indigenous communities and preventing deforestation.
Europe
Europe has been at the forefront of climate policies, with the European Union (EU) introducing regulations that require companies to report on their ESG performance. The EU's Sustainable Finance Disclosure Regulation (SFDR) requires financial institutions to disclose how they integrate ESG considerations into their investment decisions, while the Corporate Sustainability Reporting Directive (CSRD) expands the scope and content of current EU non-financial reporting obligations. The CSRD requires companies to report on a broader range of ESG topics in much more detail than before, subject to mandatory audit, and will feed into a publicly accessible EU website.
Asia Pacific
Asia Pacific is also seeing an expansion of climate policies, with countries like Japan, China, and Australia introducing regulations to address environmental and social issues. Japan's Stewardship Code requires institutional investors to engage with companies on ESG issues and disclose their voting records. China's Green Credit Guidelines encourage banks to lend to environmentally friendly projects, while Australia's new frameworks for addressing ESG will begin to take effect as soon as 2024.
Africa
In Africa, ESG is also becoming a focus. The African Development Bank Group (AfDB) lists climate issues as "very high on our corporate agenda, particularly in a time of resource constraints and rising social pressures, with public and private organizations facing an increased need for a strong approach to ESG integration in their operations."
Organizations operating in any of these regions must follow the regulations of each country to avoid legal and reputational risks, as well as to access funding from investors who prioritize climate issues. Investing in resilience is also critical for companies to navigate the complexities of the expanding ESG landscape. Companies that prioritize climate issues and invest in resilience will be better positioned to succeed in a world that demands sustainability, social responsibility, and good governance practices.
Everbridge solutions in action
Everbridge offers a suite of solutions that can help organizations comply with expanding climate policies and ESG regulations around the world. The Everbridge platform provides a unified approach to critical event management, combining real-time threat intelligence and response orchestration to help organizations assess, respond to, and manage incidents.
Recently both Mauritius and Norway have implemented Everbridge solutions to comply with ESG regulations. In Mauritius, the government leveraged the Everbridge public warning solution to notify citizens of the need to evacuate in advance of a cyclone, ensuring compliance with regulations related to emergency notifications and evacuations. Thanks to Everbridge, they are now able to better protect nearly three million citizens and tourists in the region.
Similarly, in Norway, the Ministry of Justice and Public Security implemented our enhanced Public Warning Center to manage and respond to critical incidents, ensuring compliance with regulations related to public safety and security and increasing public security all over the country. The platform allows the government to reach millions of citizens in times of national emergencies, including climate disasters and health crises.
Conclusion
Expanding climate policies are putting mounting pressure on organizations around the world to invest in resilience and comply with new reporting requirements. Failure to comply can lead to financial, reputational, and legal consequences. However, organizations can leverage solutions like the Everbridge platform to improve their resilience and ensure compliance with regulations related to public safety, employee well-being, physical and digital security, and business continuity. By investing in these solutions, organizations can not only comply with regulations but also enhance their overall preparedness and ability to respond to critical events.
For a more detailed overview of expanding climate policies around the globe and solutions for your organization, download "Climate Policies and the Urgency for Organizations to Increase Climate Resilience."