What an Emergency Mass Notification System is and Why it Matters
Mass notification systems are a way to send notifications to individuals or groups using lists, locations, and visual intelligence to keep your people safe — wherever they are in the world. While it's true that more traditional emergency notification solutions like sirens and radio broadcasts worked well at one point, they're just not cutting it anymore when it comes to the demands of the modern mobile and remote workforce. And during a critical event, you've got enough to worry about — so you want to ensure that your emergency communications are effective when it comes to delivering the right message to the right people at the right time. But how do you know that your particular solution has everything it needs to accomplish that mission?
Download the Mass Notification Buyer's Guide
The Basics of Mass Notification
It's important that users of all levels can quickly and easily send emergency communications so that everyone stays informed before, during, and after critical events. Without an easy-to-use, comprehensive mass notification system, critical events can seriously impact productivity and revenue, causing production slowdowns, impeding team callouts, delaying responses to time-sensitive issues, and slowing outreach to those impacted.
Message: Received
It may sound simple, but there can be a lot that goes into emergency notifications during a critical event. A few things that will make your mass notification system more robust are:
Targeting the individual and not the device
Escalating to ensure that the next person or group is notified
Broadcasting to virtually any communications device including desktop alerts
Setting up templates with predetermined contacts and messages
Protecting infrastructure capacity with flexible call-throttling
Automatically publishing to websites, internal systems, and social media
A mass notification system needs to be accessible from any mobile device, at any location. With remote work becoming increasingly prevalent in today's world, it's important now more than ever to be able to quickly log on and send a message via a mobile device. And those who might be on scene or in the area should have the ability to send and receive messages from any location when broadcasts go out, helping with response efforts by providing valuable feedback and updates.
When something happens, organizations shouldn't have to waste time fumbling through multiple software tools and consolidating manual responses. Communication should be quick, simple, and targeted through a modern, dedicated emergency communication system.
Increase the Value of Your Messages
It's important to cover your bases when it comes to the ever-changing ways in which we communicate messages. Voice, SMS, and push notifications are just a few examples of the types of communication capabilities you should be looking for within your mass communication systems.
Not only that, but your system should provide two-way communication so that, once your recipient has received the information, they can either confirm, ask for more information, or provide additional information. As events progress, it can be hugely helpful to have two-way updates for further instructions. For emergencies communications, messages should require confirmation and response, like "Do you need help?", "Press 1 for Yes, Press 2 for No". This functionality can help your department know who needs assistance quickly and easily.
And let's not forget about social media: Your emergency communication system should be able to publish messages directly to your department or organization's Facebook and Twitter accounts to save time and widen the reach of your message.
Reduce Human Error
During a critical event, you want to minimize opportunities for errors like missing information, sending the wrong message, or not sending a message at all. The key to doing that? Use a mass notification system that provides you with the tools necessary to create and execute solid plans. Look for an emergency communication system that automates to reduce error by:
Separating plans by location, department, or facility
Automating recipients and content based on location, severity, and type
Catching errors early with user prompts for required critical details
Leveraging granular user permissions to prevent users from making changes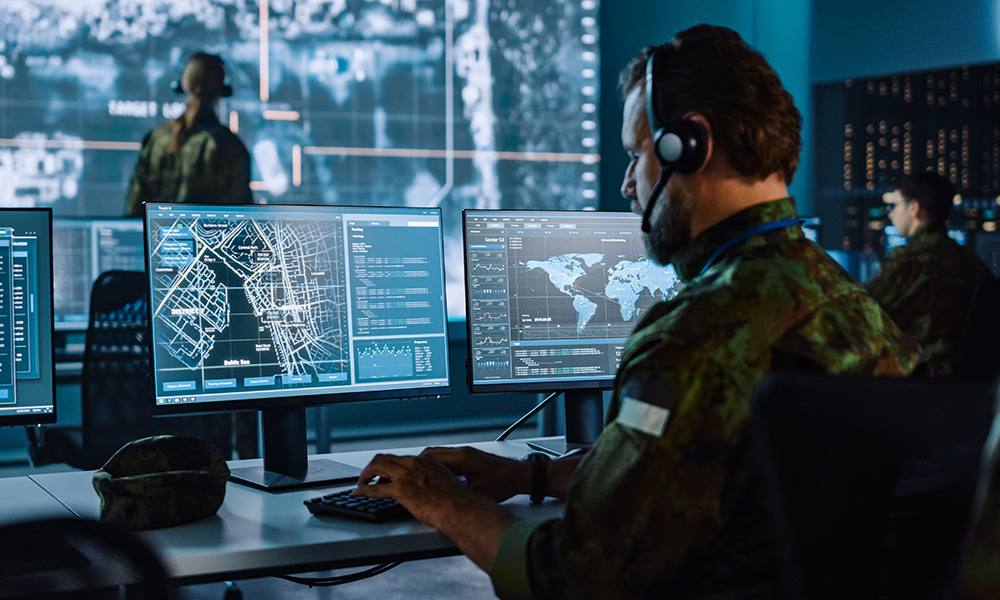 …But Make Sure Every Human Can Use It
We know that user-friendliness is important because high levels of stress can reduce a person's cognitive capabilities during a crisis — and a system that seemed easy to use in a practice situation may seem overly complex when a person is under pressure during an emergency.
While every vendor will claim that their solution is easy to use, some will always rise above the competition. So how do you know which is the most user-friendly? You'll want a mass notification system that gives power to your users by letting them:
Manage settings, limits, and defaults through a user-friendly admin
Import and organize contact data in a way that is meaningful to your organization
Define role-based access controls to manage user and contacts separately
Customize portals to allow contacts to update, and manage their accounts
You can measure ease of use by leveraging a set of standard criteria. While every system may tout ease of use, some will be flashier and more geared toward a highly technical user. That seems great during a product-led demonstration, but at the end of the day, you want something simple where the user doesn't have to worry about getting lost within the menus in order to keep everyone safe and calm during a critical event.
A Solution for Today — and Tomorrow
At the end of the day, you want a mass notification system that simply works not only for our current world but in the future as well. You can't go wrong by working with a leading industry thought leader who has the receipts to back up their critical event management experience. And a reputable vendor doesn't just react to industry advances, but molds and shapes the industry with progressive thinking, innovative solutions, and participation in interactive community events and forums.
If you want the option to build on your mass notification capabilities in the future, then you'll need a vendor who offers more than just a single product with no additional ways to expand functionality. This way, you only have to access one application, without the additional costs and headaches of integrating multiple solutions. Even if a mass notification system meets your needs now, it's good to have options if your needs expand over time.
It can be challenging trying to figure out what's important when searching for a great mass notification system. To learn more, be sure to view the Mass Notification Buyer's Guide for additional insight and information.