Public Warning: COVID-19 & beyond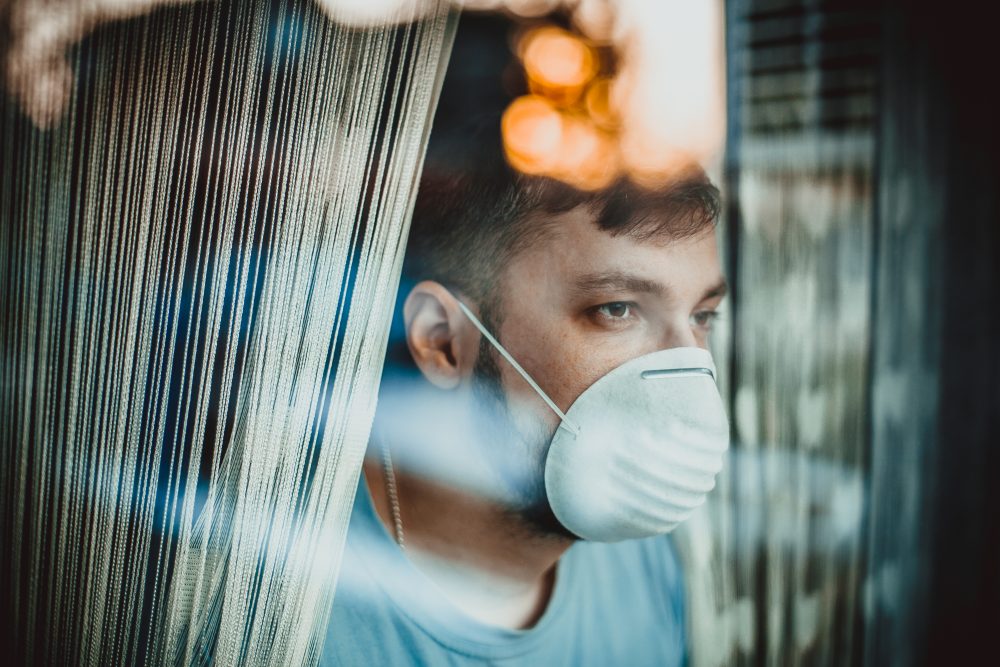 Enabling a return to normal
Everbridge Public Warning can help countries emerge from the pandemic whilst at the same time providing a long term solution for responding to natural or manmade disasters beyond COVID-19.
Help for government health officials
The Everbridge public warning platform can be deployed in a matter of weeks enabling health officials in central government to start sending trusted and reliable notifications to the population. The same platform can be used by other government departments to send alerts in response to other critical events that may occur.
This page contains various resources which illustrate how our public warning solutions can keep the public warned and informed during the pandemic.
The Everbridge Coronavirus Situation Map contains all the latest COVID-19 alerts from around the world.
Our COVID-19 blog series explore how other countries are using public warning to combat the pandemic.
The right response to Coronavirus
Public health officials in governments across the globe are faced with the challenge of containing the coronavirus so that life can return normal as safely as possible.
Reliable and trusted communication from the government to the public is therefore essential for:
Keeping the national population informed of changes to rules on lockdown or social distancing policies
Warning the local population about new outbreaks
Imposing or lifting national or regional lockdowns
Preventing crowded gatherings
Informing overseas visitors arriving at the border of current rules in place and how to get help
Notifying citizens who are currently abroad of any changes to quarantine procedures when they return.
To avoid unnecessary alarm, these messages should be geographically targeted to reach only those who are impacted by the change. Public warning systems ensure that the right message reaches the people at the right time.
The right response to the next critical event
Sadly, natural or man-made disasters including earthquakes, severe weather or terrorism will continue to happen in spite of the pandemic putting further pressure on governments, first responders and healthcare systems.
The pandemic has highlighted the need to communicate with the public more effectively during a crisis.
By investing in the Everbridge Public Warning platform, governments can address the immediate challenges from COVID-19 and use the same solution to keep the public safe if when the next large scale emergency or disaster occurs.
Why Everbridge?
Everbridge Public Warning is being used in this way by several governments around the world who have been successful in minimizing the rate of infection. For example, the Norwegian Directorate of Health is using Everbridge Public Warning to communicate with 5.4 million Norwegian citizens as well many thousands of visitors roaming on mobile networks. Norway is using the same system to notify Norwegians traveling in countries with a high risk of COVID-19 of changes to quarantine procedure on their return.
Beyond COVID-19, Everbridge is the world's most trusted public warning platform. More than 500 governments, states and municipalities use Everbridge to warn and inform the public during critical events as a result of severe weather, natural or man-made disasters.
COVID-19 Public Warning use cases
Examples of how Everbridge Public Warning can help countries meet the challenges of COVID-19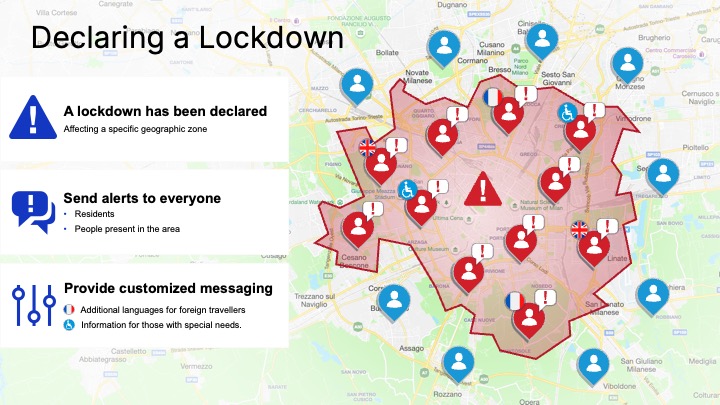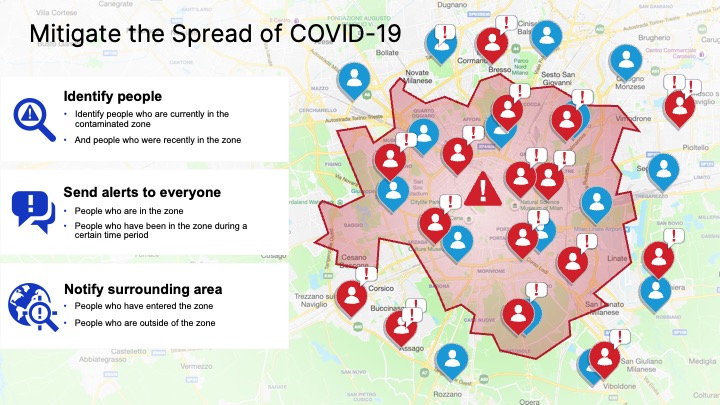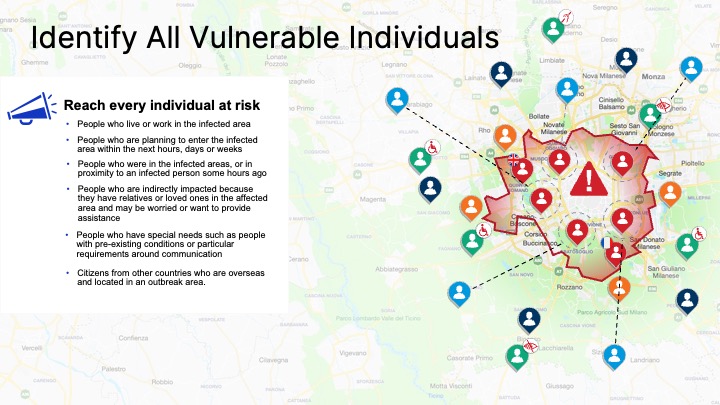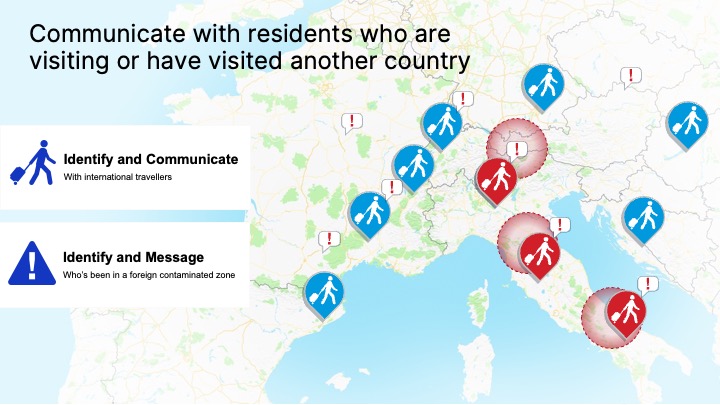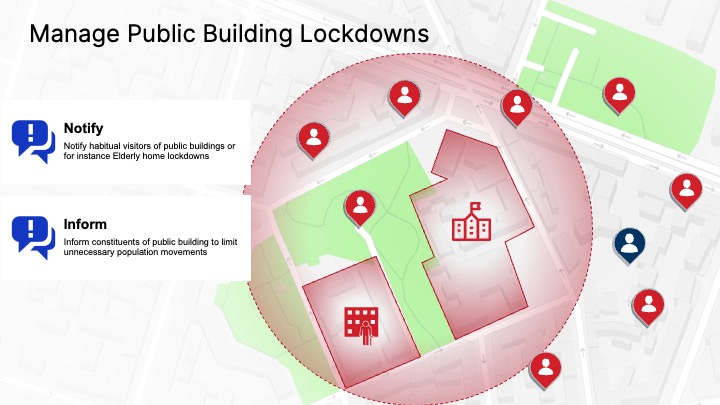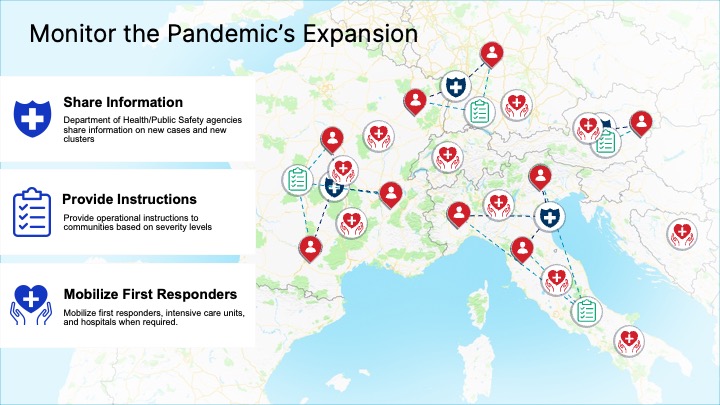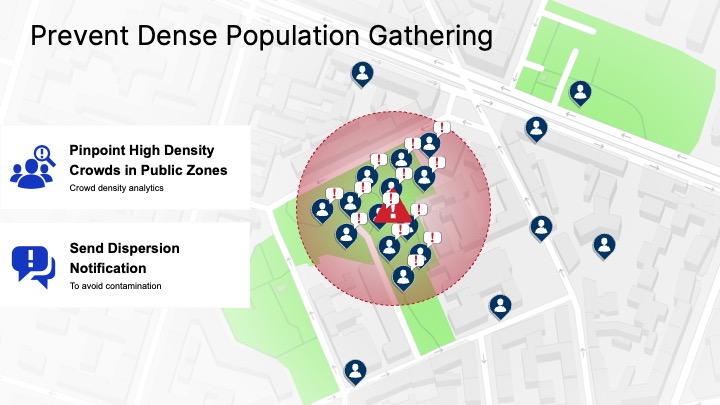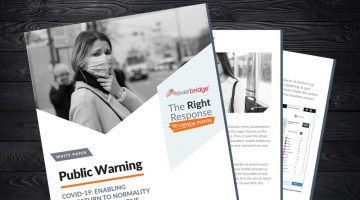 COVID-19: Enabling a return to normality though effective public warning systems
Our latest white paper accompanies the presentation and looks at how countries can use public warning systems to manage COVID-19 and accelerate a return to normal.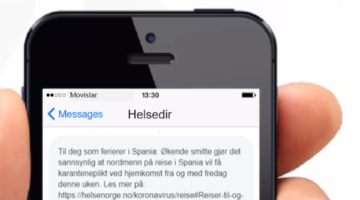 COVID-19: What we can learn from Norway's Health Ministry
Since April, the Ministry of Health has been using Everbridge's public warning platform in several ways in response to COVID-19.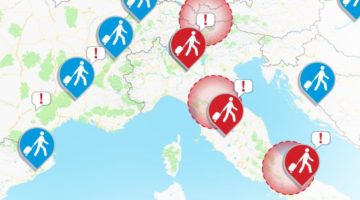 COVID-19: Five scenarios for using a public warning system
Governments are facing a long-term roller-coaster ride to contain local COVID-19 outbreaks and prevent a repeat of countrywide lock-downs. How can public warning technology be used to keep people safe?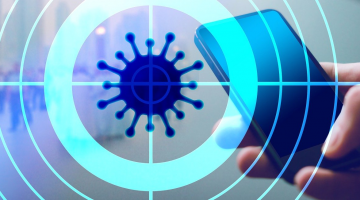 COVID-19: Extending the value of contact tracing
With a public warning system that can send alerts to mobile devices, it is possible to extend the value of track and trace apps thereby reaching everyone who could be exposed to the virus.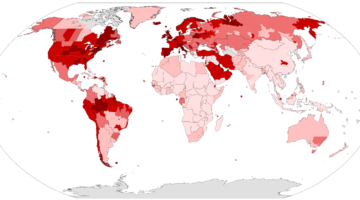 COVID-19: Taking action in the eye of the storm
Public warning systems can be used in many ways during the lifecycle of COVID-19. With a second wave predicted during the winter months, what can be done to prevent further loss of life?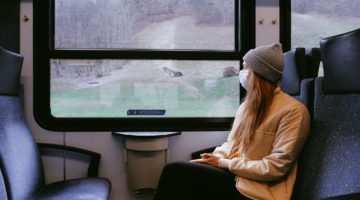 COVID-19 lifting lockdown while keeping people safe
When lockdowns are lifted, we must learn how to live life more normally alongside Coronavirus. What part can Public warning systems play in returning to normal safely?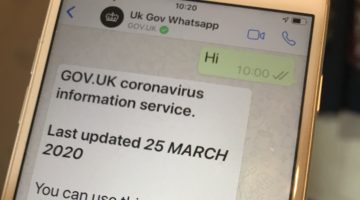 COVID-19: Is the message getting through?
We are in unprecedented times when reliable and trusted communication to the public has never been more essential in the fight against coronavirus. Early in the pandemic some countries were unprepared whilst others used public warning systems to get the message through.