IT INCIDENT RESPONSE AUTOMATION
Enterprise IT Alerting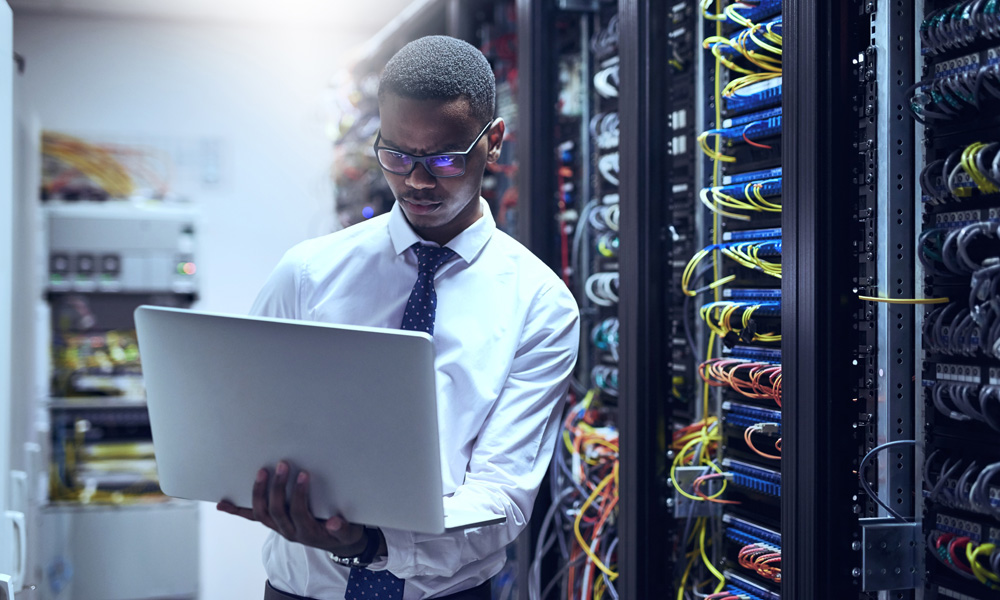 Gain Full Visibility and Control of Your Orchestrated IT Incident Response
The 2016 Cost of Data Centre Outages report from the Ponemon Institute quantifies the mean cost of an unplanned data centre outage at slightly more than $8,662 per minute. And the biggest opportunity to reduce the overall length of an outage and associated costs is to optimise IT incident communications.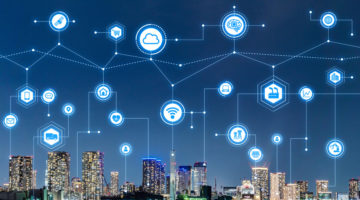 Locate and Contact the Right People Anytime, Anywhere
Automatically identify who should respond for immediate response
Use pre-built message templates for error-free communications tailored to the different stakeholders
Quickly assemble war rooms with 1-click, pin-less smart conference bridges and ChatOps rooms
Use local caller ID in all countries for highest engagement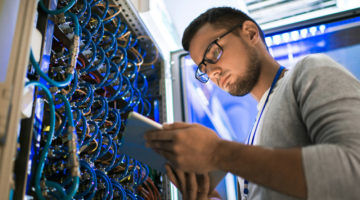 Never Miss a Critical Alert
Workforce on-call scheduling to know who's available at all times
Automatically send multi-channel alerts until acknowledged
Automatically escalate alerts until acknowledgement
Self-service calendar and notification management for best efficiency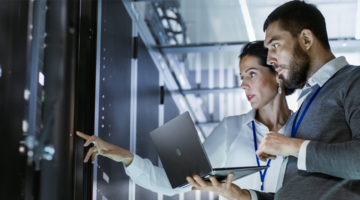 Fix Issues Faster
Use workflow automation to execute the known-issue remediation plan
Create multi-tool integrated steps to build end-to-end resolution plans
Approve changes from your mobile device for faster execution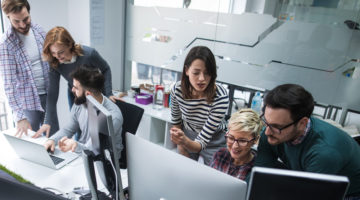 Continuously Improve Response Team Efficiency
Track and record all response activities
Analyse performance by team, by area, by type
Keep track of resolution activities and conversations for compliance and post-mortem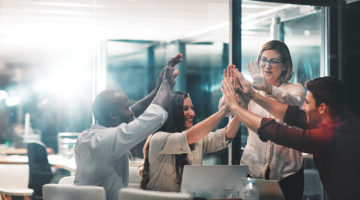 Consolidate Your Notification and Alerting Solutions onto the Leading Enterprise Platform
Leverage the best reliability and availability service levels to ensure alerts are sent
Gain the highest levels of security certification and data protection
Rely on a platform that can meet current and future requirements
Benefits
Resolve IT incidents faster
Reduce unplanned IT work
Eliminate alert fatigue
Increase accountability and reduce frustration
Streamline incident response across Service, Security, Dev and BC/DR Ops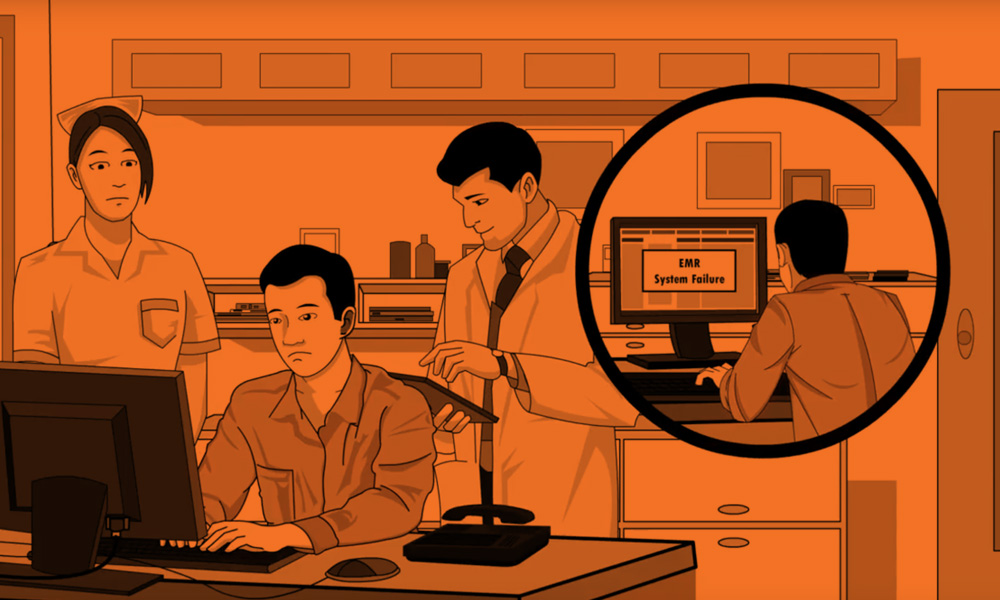 What Does Everbridge IT Alerting Do?
IT alerting automates and streamlines the way IT communicates during major IT incidents to resolve issues faster and minimise their impact on the business. It provides consistent messages to the right IT experts and keeps all stakeholders and impacted customers informed on resolution progress.
Key Features of Enterprise IT Alerting
On-Call Schedules
Does your IT team still use a manual process to identify who is on call? IT Alerting helps you track who is on-call on each team, and alert the right people based on the type of incident, time of day, skill set required and location.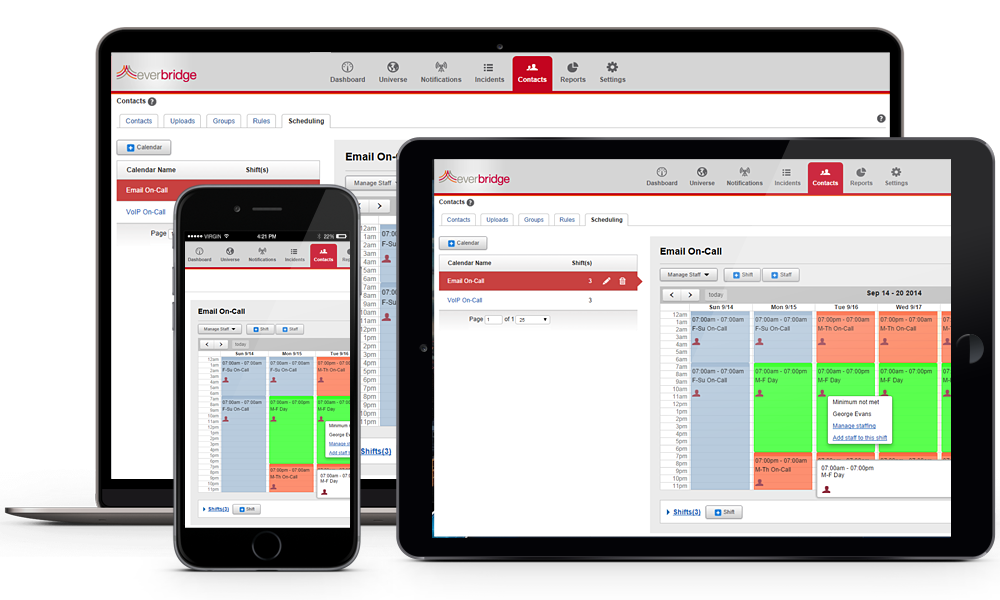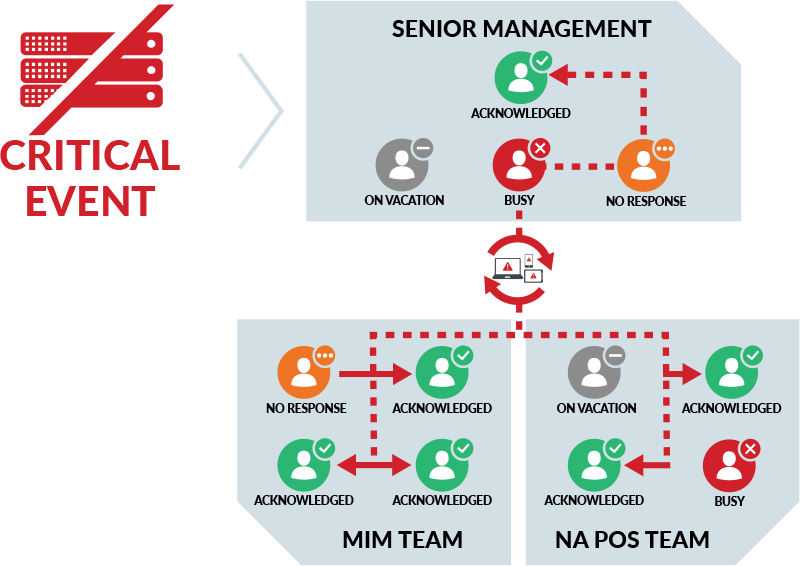 Smart Routing
Identify in real time the right teams and personnel based on who's on-call, location, skillset, and more. Smart Routing technology offers multi-criteria based identification and on-call scheduling to identify the right teams and individuals to engage. Automated escalation will kick in if people don't acknowledge in a timely manner.
Smart Channels
The technology gives a way to send 1-click invitation to join a collaboration channel as part of the targeted notification.
Smart Conferencing
ChatOps Collaboration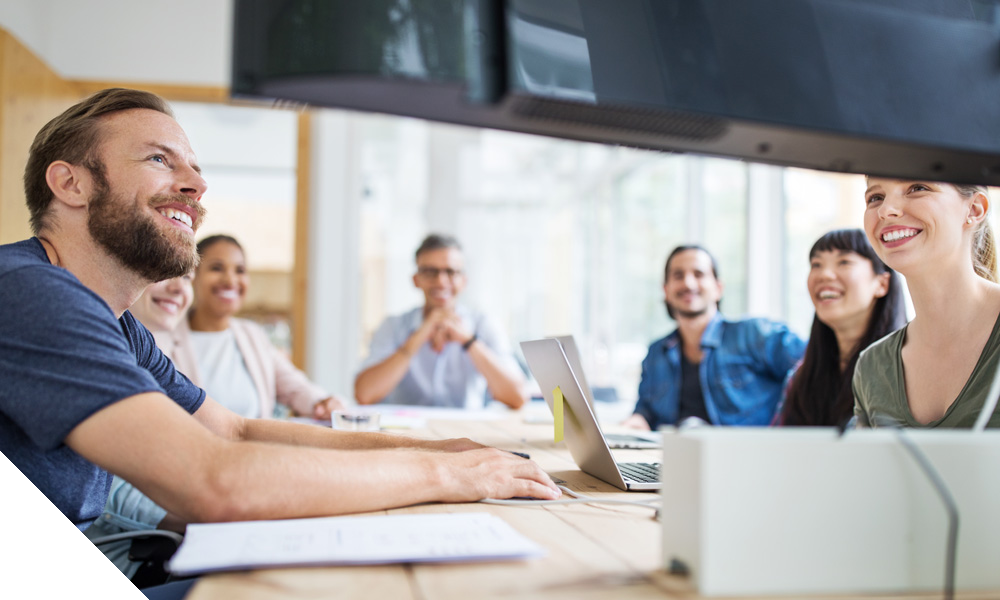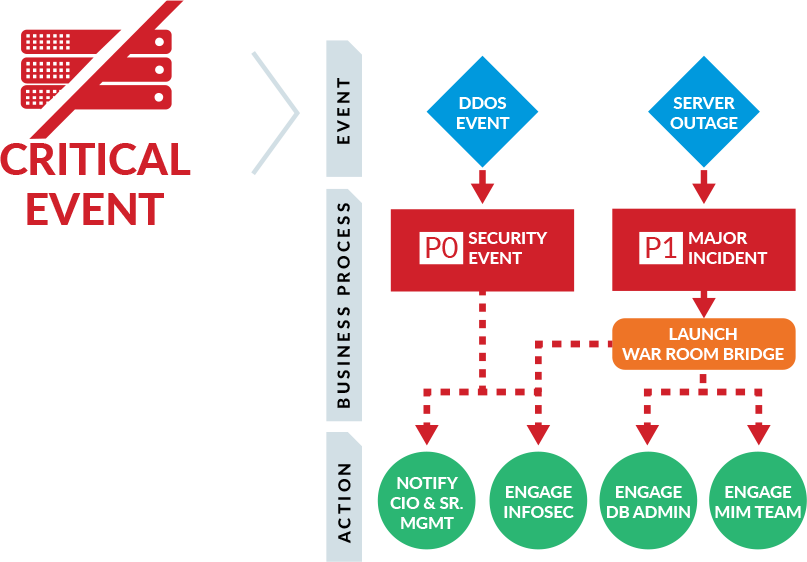 Smart Orchestration
Rapidly define and deploy a business process, including orchestration, and integration to a specific endpoint application for change, problem, and incident management
Define escalation rules based on negative acknowledgement and time thresholds
Determine which teams to engage based on type of critical event and business process
Launch complex response and notification scenarios to communicate and collaborate across teams, stakeholders and end-users
Automatically launch, monitor, and record conference bridges based on incident severity or business process
Self-Integration Platform (IPaas)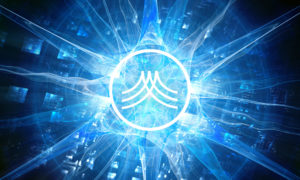 The API connector offers an easy and flexible way to ingest events and alerts from a variety of third party tools, such as ticketing systems, service desk systems, ITSM systems, event correlation systems, ITOM systems, APM solutions, and more. Then, events are turned into Everbridge incidents based on conditional logic.
Smart Analytics
Interactive dashboards give visibility and insights into incident response across all areas of IT. Smart Analytics provides incident response trends which is available by group, time or type to help continuously improve processes and assist managers with resource planning and optimising response times and SLAs. With interactive response timeline monitoring and early warnings, businesses can proactively ensure adherence to the organisational service level objectives.
Actively manage SLAs
Manage team capacity
Monitor group response performance
Assess incident trends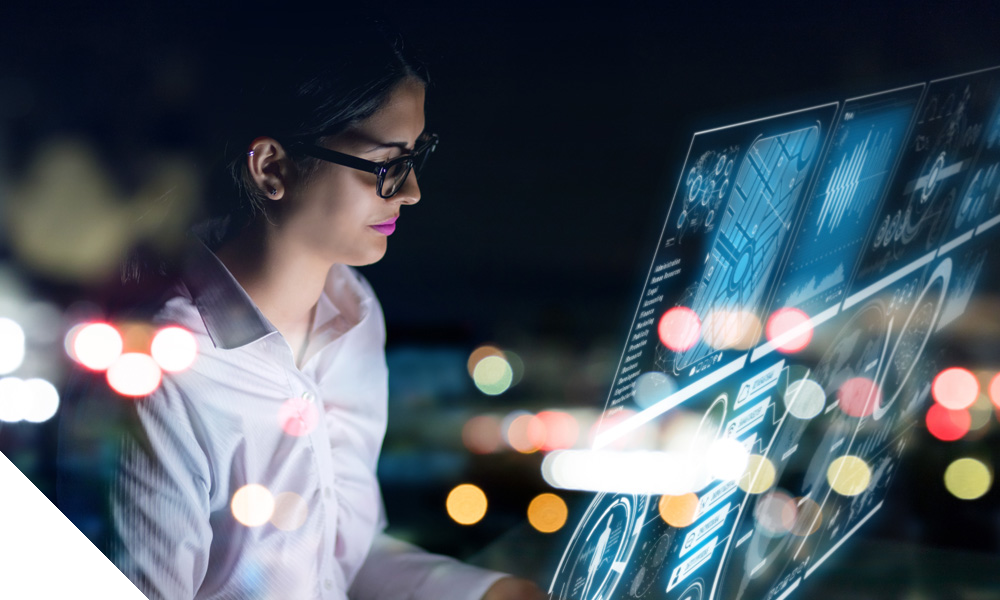 Product Reviews – Hear from Your Peers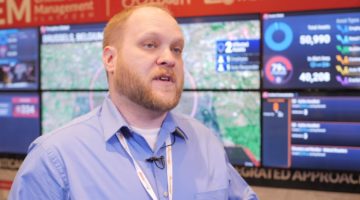 Video: Customer Perspective: Finastra
Chris Quinlan discusses how Everbridge's IT Alerting solution improves Finastra's response time and helps to mitigate the impact on the business.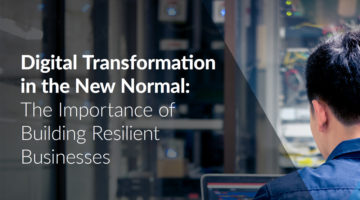 White Paper: Digital Transformation in the New Normal: The Importance of Building Resilient Businesses
Learn the power of automation, and best ways to protect your people, assets, and data.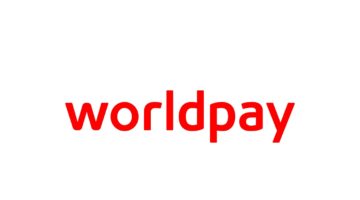 Case Study: Worldpay
Download this case study where Worldpay reduced the callout process to an average of 3 minutes, and automated the engagement of resources through integration with the CRM system utilizing Everbridge IT Alerting.