Everbridge empowers resilience
• Delivering billions of critical interactions on behalf of enterprise and government organizations each year.
• Trusted by 6,500 customers to keep their people safe and organizations running.
• Proven 358% ROI from reduced business interruptions, according to Forrester.
• Recognized by G2 as a leading brand in incident management.
• The most complete, end-to-end suite of solutions for managing physical and digital critical events.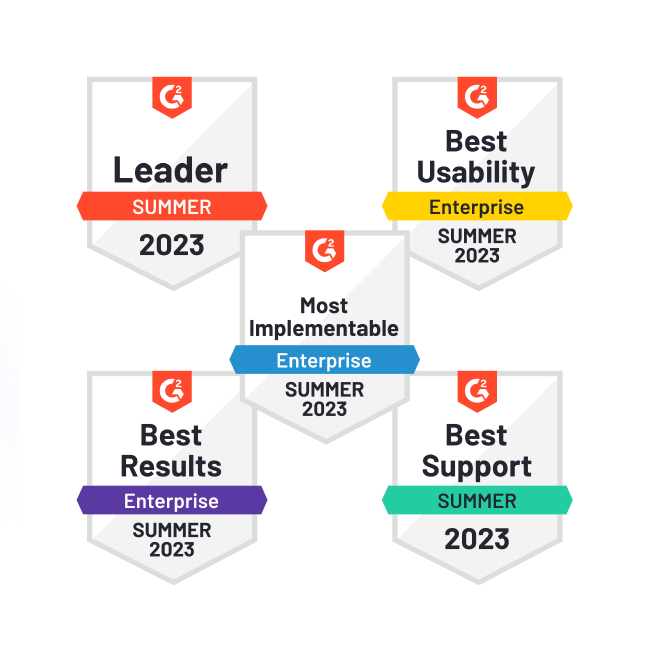 Over 6,500 global customers trust Everbridge
Extensive customer base across private and public sectors.


Proven ROI from reduced business interruptions
Everbridge does more than protect your people and your assets. We deliver proven business value.
Our platform delivers customers 358% ROI and US$8.47M in three-year risk-adjusted benefits, according to the latest Total Economic Impact™ Study by Forrester Consulting. This includes:
$2M saved in reduced IT downtime
$1.5M in security team productivity gains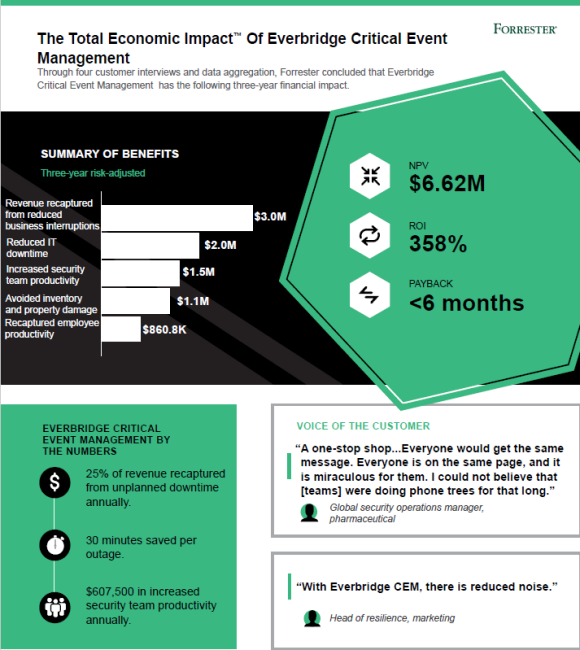 Customers love Everbridge


"Everbridge is constantly looking for ways to improve the service offering, based on customer requests and needs."
Mark T.

"When seconds matter, notify visitors, residents and employees over multiple communication paths, including voice, SMS, email and social media."
Richard O.

"The reliability of sending notifications and knowing that all recipients will be sent notifications until they acknowledge is reassuring."
Roger C.
Unified platform for greater resiliency in critical event management
Billions of critical interactions delivered globally every year. Full technology suite powered by continuous innovation.
Platform
One platform.
One process.
One response.
Anywhere.
Scale
Resources to support teams of all sizes globally.
Data
Automated, real-time threat detection for 100+ types of risk.
Broadcast suite for response management of critical event lifecycles.
IP patents
160+ worldwide
patents.
Everbridge provides the most complete, end-to-end suite of solutions for managing physical and digital critical events
Our enterprise-grade platform offers the highest levels of actionable risk intelligence in the industry – helping you keep your business better protected.
From physical protection in offices and public spaces, and digital protection while online, to on-the-go solutions to keep your people safe wherever they are, Everbridge is the only critical event platform you need.
Try Everbridge for yourself with a free Risk Intelligence trial.