Blog
3 Key insights to help you build the workplace for today & tomorrow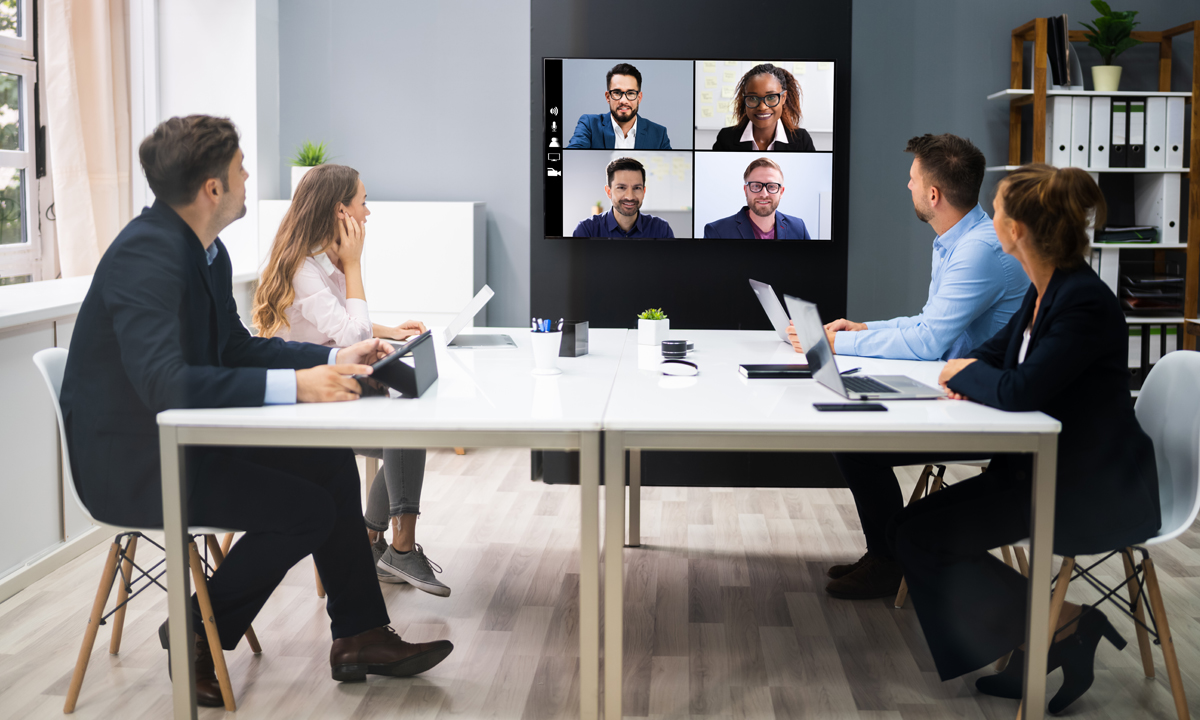 Everbridge sat down with two leading experts to discuss how innovative technologies are improving worker safety and operational functionality, and how firms can keep up.
With such demanding times for the business world, it's easy for companies to become fixated on survival, rather than thriving. But businesses that use unprecedented circumstances as a time to innovate and invest in new technology as well as rescoping the use case of their existing technologies, will emerge stronger than ever.
As part of the recent Everbridge 'Road 2 Recovery' seminar, our Director of Emerging Technologies, Daniel Bloodworth, met with the CEO of leading independent research firm Verdantix, David Metcalfe, and EVP of global system integrator firm, Convergint Technologies, Mike Mathes, to discuss how emerging technology such as smart buildings and augmented reality (AR) can help businesses keep their people and places safe.

Here we highlight three key takeaways from that session.
1.
Apply technology to support your strategy
One unexpected outcome of COVID-19 is that companies are realizing the benefits of fast-tracking digital transformation. The pandemic has paved the way for greater adoption of innovative digital technology than likely would have occurred under normal economic circumstances, but now that companies have had a taste of the operational and financial benefits they can deliver, can we expect to see a major rise in adoption?
Speaking on this point, Metcalfe, commented: "[In 2020] we conducted one of our surveys with people in safety operations and engineering roles, speaking with 259 people. The survey was published in December, so we were well into the evolution of the pandemic at that point. For us, the survey really articulated the level of increased engagement with digital technology – 44% of those respondents said that they were accelerating their digitization program in response to the COVID-19 pandemic and then an extra 36% said they were making tactical investments."
Mathes also witnessed an uptake in interest and movement around digitalization. "We see this directly with some of our clients – increased activity in the digital transformation world. For example, we had a client with a fairly large portfolio that experienced a fair number of protests and they quickly realized that due to remote working they just didn't have any situational awareness of what was going on with their portfolio. So, now they've had to rapidly reconsider how they configure their safety and security systems to give them that kind of information."
What COVID-19's resultant fast-paced digital evolution has also revealed is a huge shift in mindset when it comes to embracing new technologies. "What we're seeing now is digital processes have become embedded," Metcalfe says. "What I find really interesting, as an advocate for good technology, is that it's proved to a lot of people that the barrier to adoption has really been mindset issues rather than the fact that the technology was unavailable. That is a real positive to look back at."
Following on from Metcalfe's point, Mathes remarked: "The pandemic certainly has had a big impact on how people are looking at technology. David mentioned the idea about changing mindset, prior to the pandemic we saw a lot of clients perhaps being hesitant to do things like move to the Cloud or embrace some emerging technologies and then suddenly they were thrust into an environment where they didn't have an option. Take remote working, I think they realized that perhaps some of the boundaries that they were putting up were self-imposed limits."
2. Get the most out of what you already have
Current seismic shifts are changing longstanding practices and established prejudices. Although the move towards investing in emergent technology presents a unique opportunity, it is unwise to overlook existing assets.
"There's a role to play for existing technologies with additional use cases," commented Mathes. "A simple example might be your access control and visitor management system, which in the past would grant access into areas or deny it. Then with visitor management, you could understand who was in your building. Now we can take those types of applications and look at them from the perspective of a return to work or safe work environment."
By switching the mindset and integrating existing systems rather than building new infrastructures from scratch, access system solutions can function as a location-specific track and trace system, where the location of employees who could possibly expose others can be precisely pinpointed – avoiding huge building-wide shutdowns, without compromising on worker safety.
"We've seen humdrum technologies like visitor management access control suddenly being turned into new concepts around things like healthy buildings and safe workplace," said Metcalfe.
To illustrate this point, Metcalfe recounted some innovative work undertaken by an energy firm during the pandemic. "I heard a great story from somebody who runs a power plant. Obviously, you have to keep a power plant running no matter what, so they had to undertake a hands-on approach to risk management around COVID. When they had an outbreak, they managed to track it down to a card game that five people had been playing in the company canteen. They were only able to do that because they had AI-powered analytics and were able to put the whole track and trace routine in place. So, it does show how you can use these real-time analytic technologies to ensure that you're protecting workers."
3. Start small, but make big plans
The idea of converting your company's operations into a multifunctional smart building may seem daunting, but every journey begins with a few small steps. Metcalfe cited this reason as to why Verdantix creates smart building roadmaps, breaking down this large commitment into small, achievable goals. "It's not about having a smart building, but how can you make your building smarter?"
By focusing on being a smart business, rather than a smart building, firms can innovate with small operations that accumulate into large changes. Mathes commented, "we tell our clients to think about what's the business case or problem that you're trying to solve and really build it around that to begin with. You need to understand what you're trying to fix and improve to add value to the organization."
However, it's important to have a vision. Look to businesses and buildings that feel aspirational to your firm. There's nothing wrong with looking to world-leading projects like The Edge in Amsterdam, with fully automatic and individualized parking and desk allocation, as a long-term dream. Developing your technological strategy should be about achievable goals that build towards an ambitious final vision. Firms should have both a microscopic and macroscopic view on their implementation of emergent and existing technologies.