Business operations
Anticipate and mitigate the impact of disruptions to strengthen business continuity.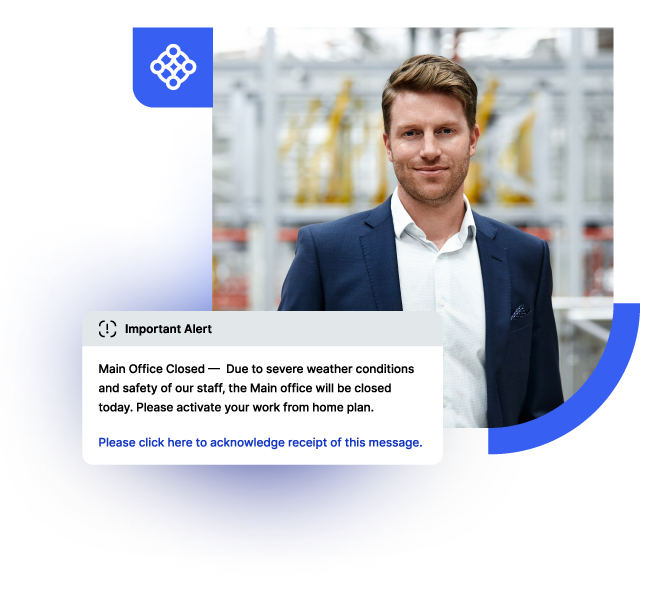 Strengthen organizational resilience to withstand
any incident
Anticipate and respond to disruptions with a single platform to mitigate risk and instantly mobilize people. Everbridge business operations solutions empower customers to anticipate risk, activate automated incident response workflows, and facilitate ongoing communications so organizations keep running.
Automation and intelligence at every step
AI-powered risk monitoring across thousands of data sources:
Connect your internal systems for full visibility into physical and digital assets
Create situational awareness by monitoring external events and identifying emerging risks
View threats through a single pane of glass in the Visual Command Center
Orchestrate rapid action across your organization:
Alert the right people to threats
Trigger automated response workflows to mitigate impact from disruptions
Launch mass communications according to pre-defined templates
Multi-channel communication to keep people and assets safe:
Coordinate with first responders and law enforcement agencies
Push alerts and information to any device, even in remote areas
Share important updates on social channels and public forums
Gain visibility and control across your organization
Understand the risk to people and assets from a single pane of glass. Always-on signal monitoring from vital data sources keeps you informed and updated on emerging critical events.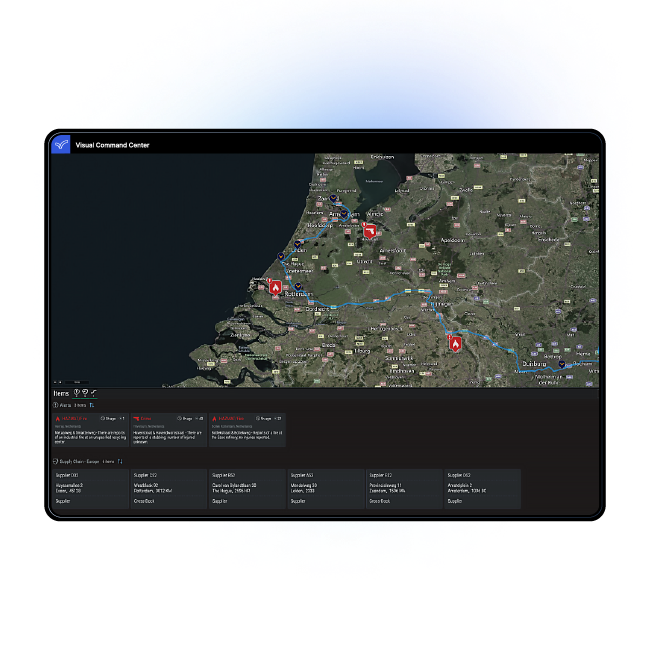 Maintain business continuity during critical events
The Everbridge critical event management platform activates emergency response workflows based on real-time risk.
Use pre-defined or configurable workflow templates based on
existing operating procedures and runbooks.
Avoid downtime and service disruptions
Keep natural disasters, local incidents, and other emergencies from causing data loss and outages. The Everbridge critical event management platform assesses the risk of disruptions to data centers and offices by alerting the right people and putting workflows in motion that protect data, systems, and customer experience.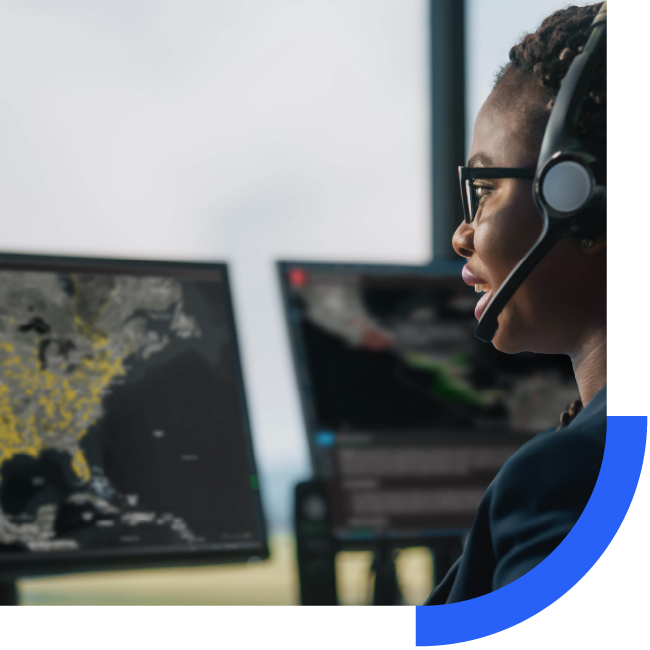 Critical event management solutions
Stay compliant and in control
The Everbridge critical event management platform meets robust security, privacy, and duty of care standards with built-in controls that keep a secure line of communication open at all times.
Flexible and configurable
Leverage built-in and configurable communication templates to conform with policies and industry requirements.
Connected and open
Get trusted risk intelligence and event feeds to easily communicate and respond through hundreds of channels.
Real-time situation reporting
Keep leadership and stakeholders informed with live dashboards and an auditable reporting system.
"Everbridge empowers the GSOC to provide a credible voice from security to our overall business development plan. Our team and its overall understanding of our operational environment are essential to ensuring the continuity of operations, safety of employees and security of assets."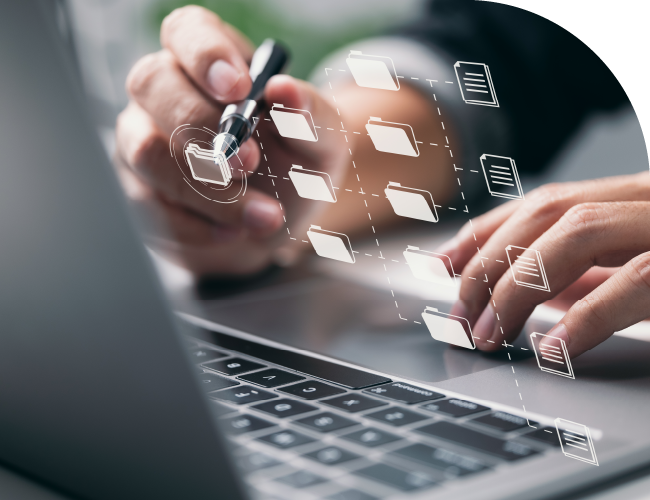 Microsoft improves
efficiency and visibility
with hyperautomation
Microsoft's Global Security Operations Centers integrate over 60 data sources into a single, real-time view of risk across the organization.
Crisis Management
Orchestrate all crisis response activities, teams, and resources while providing real-time visibility.
Risk Center
Deliver actionable information that helps reduce risk wherever your people live, work, or travel.
Mass Notification
Keep everyone informed before, during, and after critical events with targeted communications and workflow automation.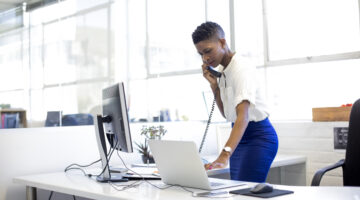 10 steps to operational resilience
Mitigating reputational harm, securing executive engagement, establishing
out-of-band cyber response, improving operational incident resolution, tracking,
and geopolitical impacts.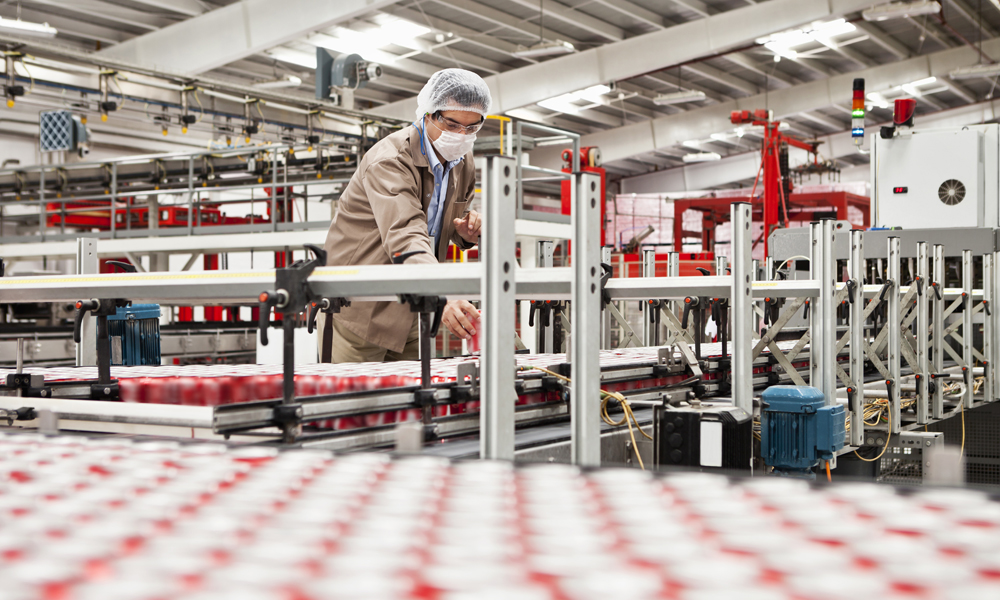 Avoiding supply chain uncertainty

Major supply chain breakdowns have spurred an industry-wide awakening that has business continuity and resilience leaders eager for new solutions. Find out how to improve supply chain security automation and processes
to turn supply chain risk into a
competitive advantage.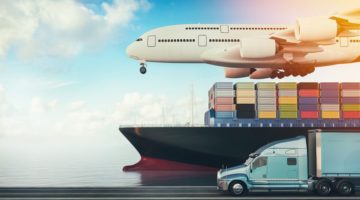 Protecting the supply chain against risk
Operational risk is a strategic issue for all organizations and nowhere is it more evident than in the supply chain. Weather disruption, technical issues, workforce strikes and roadworks can delay or completely disrupt
the supply chain, threatening on-time
delivery, manufacturing processes and customer commitments.