Difference Between a Business Continuity and Disaster Recover Plan
Disaster Recovery: An Essential Component of Business Continuity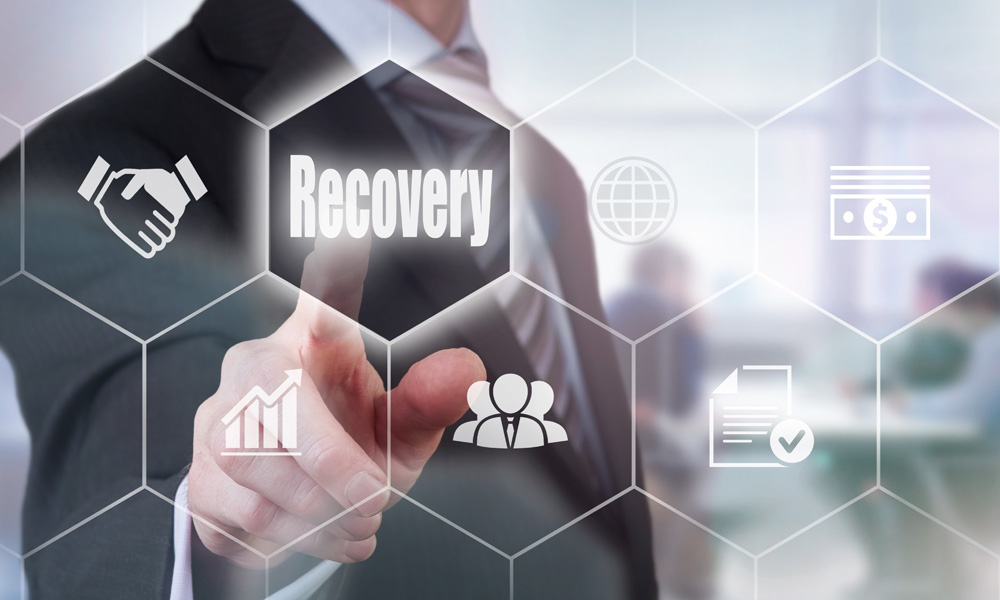 Disaster Recovery vs. Business Continuity Planning
It may seem like a disaster recovery plan and a business continuity plan are the same. But it is important businesses understand the difference. A Business Continuity Plan (BCP) is an umbrella term comprised of smaller plans all aiming to keep operations running smoothly before, during, and after a disaster occurs. A Disaster Recovery Plan (DRP), on the other hand, zeros in on how to remediate the disaster as it transpires.
COVID-19 revealed the working status of many organizations' disaster recovery plans, whether or not they were functional, and the gaps needing to be filled. As we begin to move forward with lessons learned from the pandemic, it is the perfect time for organizations to refresh their disaster recovery plans and situate them within a larger BCP.
Learn more about developing a disaster recovery and business continuity plan in this relevant white paper.
Disaster Recovery Plan: The Basics
At its core, a disaster recovery plan is a standardized document that covers policies and procedures about how an organization should respond to a natural or human-made disaster. The goal is to minimize impact and return to normal operations as efficiently as possible.
Even a minimal disruption can result in severe consequences such as impact to supply chains, decreased customer satisfaction and trust, and ultimately lost business revenue. Take, for example, an IT outage due to a cyberattack.
According to Gartner, the average cost of IT downtime is $5,600 per minute. However, this can increase to as much as $540,000 per hour for organizations that rely heavily on their digital infrastructure.
A more devastating loss is the cost of Winter Storm Uri, which cost Texas well over $100 billion. This included lost business revenue based on businesses and factories that were forced to close during the storm.
Regardless of the type of disaster faced, it pays to have a plan in place that gets operations back up and running as quickly as possible – or ideally, even avoid a disruption all together.
What Should Your Disaster Recovery Plan Include?
First, what needs to be protected during a disaster? It is important to be able to locate potentially impacted people, facilities, and assets.
Once those are located, critical communication is of utmost importance.
Organizations need to keep in contact with employees to ensure their safety, as well as the assets they manage and the facilities where they are stationed. A facility's plan should include detailed instruction about how facilities managers can keep operations running and online during a disaster, how to protect everything inside from danger, and when to shut down should the situation warrant closure. Furthermore, a plan needs to be available to guide employees through a Plan B if an outage occurs.
How Everbridge's BCM Tools Can Help with Disaster Recovery?
Whether your organization prioritizes the protection of physical assets or limiting disruption to digital operations, Everbridge can help your organization return operations to normal operations to normal effectively and efficiently.
One of Everbridge's customers, Arup, is an independent firm of designers, planners, engineers, consultants, and technical specialists who offer a broad range of services. Being a global, interdisciplinary organization, they needed a reliable, unified communication platform to keep staff and stakeholders across the globe connected in the case of an incident disrupting standard business services, such as severe weather.
With Everbridge, Arup was able to achieve their goal of delivering near real-time response for first line support across the globe.
Next Steps
A thoughtfully and meticulously designed disaster recovery plan is a vital part of your overall business continuity plan. No one wants to think about a disaster, but the worst thing would to be under-prepared for one, with employees and customers relying on you for support during a high-stress situation. 
Watch this webinar on the value of disaster recovery plans and how they can fit into your organization's larger BCP.