Blog
Everbridge in action: Using mobile manager in Brentwood, Tennessee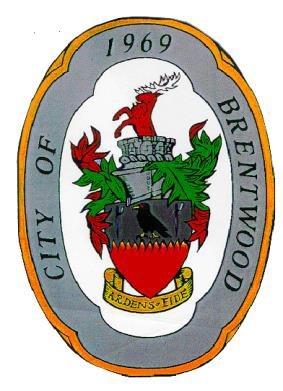 It seems that every day there's a new way to use your phone: to pay for coffee, to unlock your car, to retrace your steps when you get lost. Being able to act quickly, and on-the-go, is important, and thankfully our mobile phones provide the way to do just that. This is especially important for large communities and organizations in critical situations. If something goes wrong, it's important to be able to act "in the moment." No one wants to have to wait to get to their laptop, or back to their desk, to do what needs to be done.
Take Stephen Martini, Emergency Communications Supervisor for 911 in Brentwood, Tennessee (@brentwoodtenn). Stephen's job is built around the need to respond quickly and precisely to a crisis. Here is one real-life example.
This past September, Stephen was awoken by a call from his dispatcher at two in the morning on a Sunday. The city of Brentwood was impacted by a large-structure fire, and all fire engines were required to respond to the scene as soon as possible. Unfortunately, the dispatcher at the time did not know how to use Everbridge's Mass Notification System, so he had to call Stephen, who pulled himself out of bed, booted up his laptop, and opened the Manager Notification Portal. Within ten minutes, Stephen was able to send out the required messages, and direct all available off-duty personnel to assist at the scene and help fill the staffing needs of the fire department (all regularly available engines and on-duty personnel were already on scene).
However, it was a bit of a rude awakening, excuse the pun, when Stephen would later come to find out that this all could have been handled right from his phone via the power of mobility!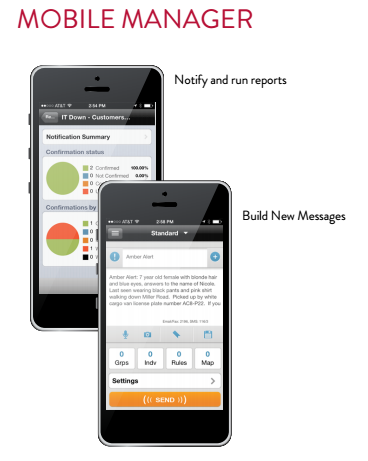 "After discussing this situation with Lesley Turner at our State 9-1-1 Conference (TENA), I learned I could have sent the same notification from my smart phone app while still lying in bed at 2 a.m. This would have cut my notification time in half (not having to stumble out of bed, find and start my laptop and try to navigate through sleep-filled eyes to the web site)," Stephen shared with us.
It's true. At Everbridge, we design our products to be highly functional, efficient and accessible in all types of high-pressure situations, especially when time is of the essence. Our Mobile Manager application is essential to this. In a recent mobility survey we conducted, four out of five emergency managers agreed that the ability to control incident communication from a mobile device is vital. And they're right.
With Mobile Manager, Everbridge customers can organize contacts, run reports, build new messages, and send critical communications whenever they may need to. In situations where the pressure is on, we want to make sure that those who need to act quickly, can act as quickly as possible.
"Since this incident, I have used the Everbridge notification function in the app to alert 9-1-1 dispatchers to fill staffing needs on a tight turn-around, and I get great results," Stephen explained, "All while sitting in my chair while watching a football game on TV, grilling burgers at a family picnic, or accompanying my wife on a shopping trip."
Do you have a similar story to share about how you use Everbridge's Secure Mobile Communications solutions? Let us know. We would love to feature you in an upcoming blog. Or just reach out to us on Twitter, @Everbridge, and tag your post #Mobility!"