Blog
Everbridge named #6 "Best Place to Work" by Boston Business Journal
We are excited to announce that Everbridge continues to make quite a name for itself in the Boston market by receiving the honor of one of the "Best Places to Work" by the Boston Business Journal. Our team received a ranking of #6 out of the 20 total finalists in the Medium-sized businesses category! Not only are we one of the fastest growing tech companies in the local market, but our employees are fulfilled by the work they do to attain this growth, and we consider this honor to be great validation of the culture that we continue to build here in Boston (and beyond).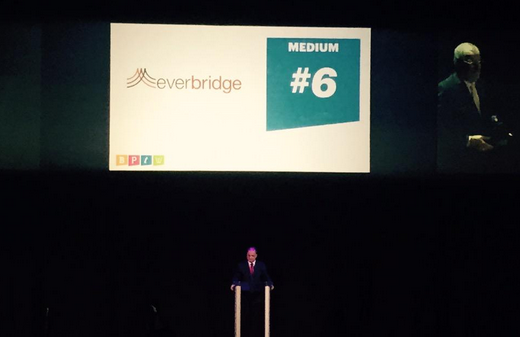 I was on hand to attend the event and receive the award, and it was great to see Everbridge included in a crowd of some of Boston's largest and most revered companies across all industries. It's also extremely gratifying to receive a "Best Place to Work" award as it reflects our emergence as a fun, engaging and rewarding environment.
At Everbridge, if you interview any single one of our employees, they are likely to tell you that they enjoy our high-growth, fast-paced business, but that they truly relish in being able to make a difference by delivering critical communication services and technologies to individuals and organizations all over the globe. We're that rare breed of a B2B tech company that can actually help people—save time, resources, productivity, and even lives. It's very rewarding.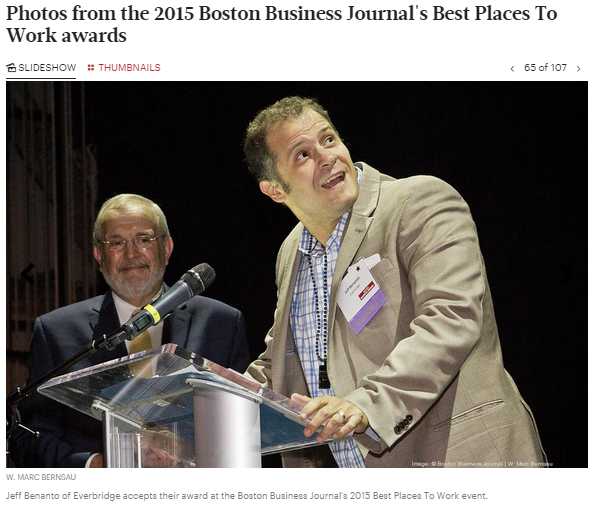 The win also recognizes our growth in the Boston market, and the hard work and dedication of our local team. We love the vibrancy of this local tech scene, and we're excited to have an even larger presence now that we are recognized as a leading culture, with rock star employees, and a fantastic new office in Burlington.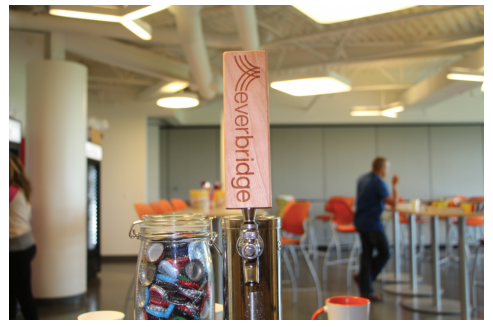 To help us celebrate this honor, we want to take advantage of our new space, the award winning work environment, and of course, our recently tapped kegerator, by inviting you all to our Everbridge Welcome Party and Invitational Open House on Wednesday, June 24th. Come visit our new spot in Burlington, previously occupied by Acquia, and see our 35,000 square feet of collaboration space, including the new game room (featuring Xbox, corn hole, ping pong and foosball)!
Register here to join the team and learn more about Everbridge. Next year, you can help us take the top spot on BBJ's 2016 list!