How to mitigate the effects of floods on your supply chain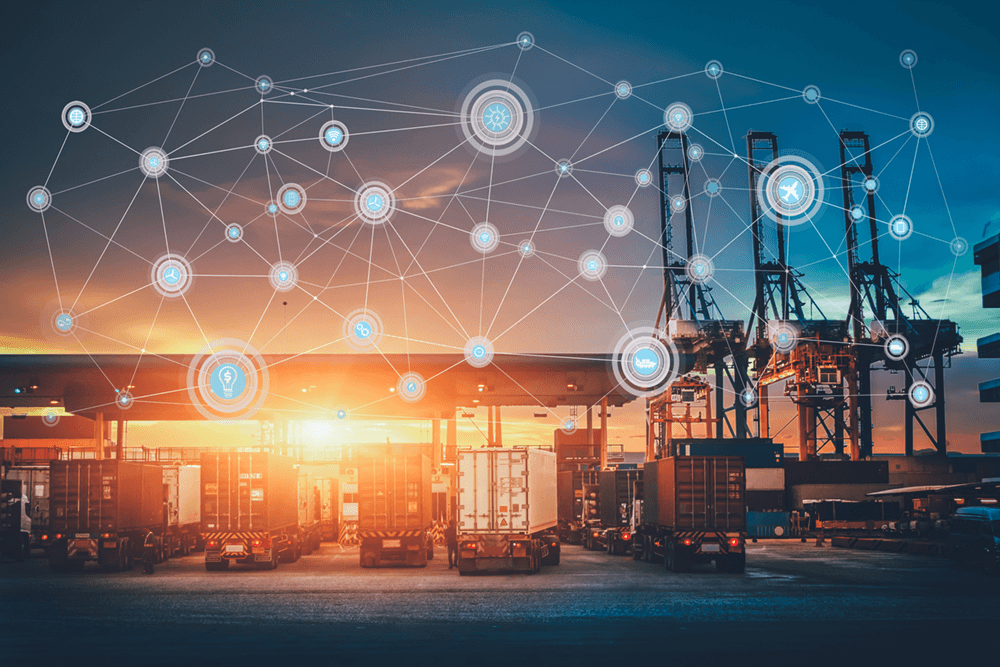 Floods may now be an unfortunate counterweight to the wildfires that have come to characterize summers worldwide. In 2021 alone, floods wreaked havoc in Western Europe, China's Henan province, and Tennessee and North Carolina in the United States. Hundreds of lives were lost, property damage ran in the billions, and global supply chains were thrown into disarray.
Yet while global supply chains are cost-efficient, they can break down system-wide due to unexpected natural disasters in one region but impact the entire global network. Late shipments, for example, rose between 26 percent and 32 percent in Belgium, Germany, and the Netherlands due to flooding, according to FourKites. And, in China, SAIC Motor and Nissan (though by no means the only companies affected) reported slowdowns or stoppages at their factories during flood disruption in Henan.
The Wider Effects
A flood's impact on business isn't limited to isolated companies, either. Local, national, and global economies, as well as consumers, may also be harmed. For instance, according to the New York Post, summer flooding in Europe and China meant higher prices for back-to-school items such as clothing, consumer electronics, and furniture. And, the fallout may not be short-term; consumers and retailers could still see shortages during Black Friday and the holiday season.
When floods are especially severe or hit key manufacturing or shipping regions, the effects can be widespread. In 2011, when extreme flooding crippled factories in Thailand, the country's central bank estimated that the supply-chain disruptions lowered Thailand's GDP growth rate by 76 percent, dropping it from the forecasted 4.1 percent to 1 percent. Globally, international industrial production fell by 2.5 percent as a result of the floods, according to estimates by the United Nations Office for Disaster Risk Reduction.
How Can Businesses Respond?
With extreme weather events like flash floods on the rise, companies are focusing more closely not just on the resiliency of their supply chains but on how agile their responses might be. Organizations that can react more quickly to unforeseen circumstances hold a strategic advantage over competitors. Unilever, for example, has publicly stressed the importance of good visibility into its end-to-end supply chain.
Read 8 Principles of Supply Chain Risk
So, how might other organizations improve their own flood risk management? According to David Shillingford, Chief Strategy Officer at Everstream Analytics, businesses that are leading the charge in this field:
Evaluate any and all risks.

Any risk that can impact a company's supply chain is something organizations are looking to predict and monitor. "Companies have to map out their supply chains not just to their suppliers but through the tier two, tier three suppliers," he says. "That necessitates an understanding of where their suppliers get their materials from."

Review supply chains end to end.

Any disruption in the sub-tier supplier base and logistics network can lead to disastrous interruptions and should be monitored.

Study risks in real time.

By integrating risk data into supply-chain management platforms in real time, decisions can be made with the most up-to-date information as situations shift. Instead of blindly following predetermined responses, companies have better insight and can react more effectively to dynamic circumstances.

Seek to get ahead via predictive analytics.

Some risks are easier to predict than others, such as those from hurricanes, which meteorologists and climate scientists can analyze with greater accuracy due in part to satellite and radar data. Not so for smaller-scale weather systems, such as those that struck Tennessee and North Carolina in the summer of 2021. Any heavy rainfall can cause forecasting models to perform poorly, but smaller-scale weather systems are especially tricky because they can develop quickly, with little lead time for adequate preparations.
Supportive Technologies
In an age of massive digital transformation, technologies and severe weather solutions that can support your supply chain are key. While Everstream Analytics can help businesses with transportation, logistics, and other supply-chain management issues, Everbridge offers an incident-response solution through an all-in-one critical event management (CEM) platform. It alerts users of pending risks and identifies supply-chain assets that may be affected by an event. Instead of combing through multiple or redundant systems, users can turn to a single CEM platform that produces a common operating picture of your supply chain so that decision-makers and otherwise siloed teammates can quickly comprehend the total potential impact.
Once a course of action is decided, the CEM platform has everything teams need to respond: stored action plans, secure communications, ongoing situational awareness, and the ability to plan a coordinated response across departments and locations, whether that involves a few teams, tens of personnel, or branches around the world. Personalized dashboards for leadership are also available so that the information relevant to each executive remains front and center.
Then, once the weather event has subsided and circumstances are under better control, Everbridge's CEM platform provides an audit log that captures all the actions taken. Teams have a complete account of what occurred and where bottlenecks arose, allowing them to plan how the company might respond better in the future.

To learn more about how you and your team and company can better sidestep complications from floods and extreme weather, check out the recording of the "Avoiding Supply Chain Uncertainty" webinar featuring Shehrina Kumal, vice president of intelligence solutions, and David Shillingford, Chief Strategy Officer, at Everstream Analytics, as well as Greg Mummah, Solutions Director at Everbridge.