Blog
NIA: The crime fighting power of social media
Social media is a common place for celebrity gossip, status updates, and photo sharing. However, when law enforcement joins the equation, social media can be used as a powerful tool in helping share important news such as police activity, road closures and severe weather alerts.
In Rancho Palos Verdes, the Los Angeles County Sheriff's Department sent out a Nixle message alerting residents of a burglary suspect that was on the loose. The alert included an image along with a description and assumed whereabouts of the suspect, who was also considered armed and dangerous. Shortly after, a resident left an anonymous tip with law enforcement that led to the suspects capture.
The Sheriff's Department sent out a Nixle messages saying they "greatly appreciate help of the public and media for providing helpful tips to law enforcement."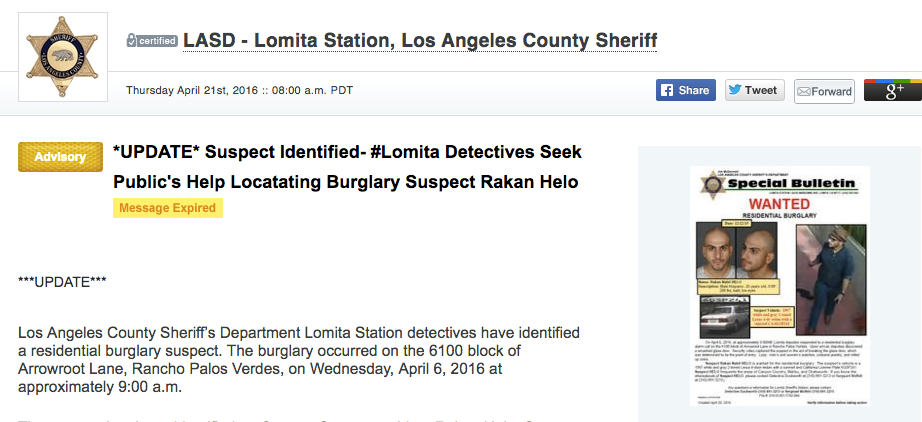 The Los Angeles County Sheriff's Department covers a population of over 9 million people and greatly benefits by using social media to reach out to their many followers. Click here to see the many different Facebook, Twitter, Youtube, and Pinterest accounts they have to represent the different segments of LASD. Whether you are a large or small agency, the use of social media to reach out to the public can help make communities safer.
To learn more about Nixle for law enforcement for social media and community engagement, visit the website: http://www.nixle.com/.