Blog
#NixleChat: Utilizing technology to improve and expand communications
Technology has a huge impact on communication, and this extends to public safety and law enforcement. Through different social media platforms and other forms of technology, public agencies have been able to improve resident communication and community engagement.
For example, across the nation, law enforcement continues to adopt social technology in different capacities and it has continued to change how they engage with residents. Social media is used by law enforcement for weather alerts, traffic updates, and crime investigations. By having a platform that can reach so many residents, social media has allowed many to expand their communications and forge closer, more trustworthy relationships with their communities.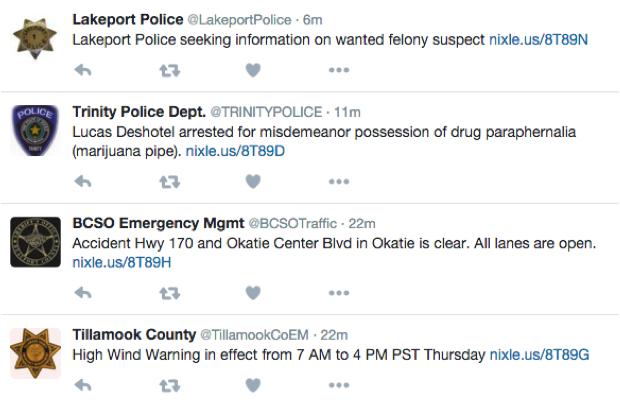 With this in mind, Nixle wants to invite you to join our discussion on how technology positively impacts communication in law enforcement. Nixle will host a Twitter discussion on Thursday, December 10th at 11am PT/ 2pm ET. The discussion will last approximately an hour and follow the theme, "Utilizing Technology to Improve Communications." To join in on the discussion, use the hashtag #NixleChat in your Tweets to ensure that others participating in the chat can see your posts. This is a great opportunity to learn from other law enforcement agencies, ask questions and hear insights from other #LESM (Law Enforcement Social Media) experts. We encourage you to get involved and share how technology has impacted your department and your reach within the community.
In addition to joining the Twitter chat, make sure to read "Empowering Law Enforcement through Social Media" to learn more about how to effectively harness social media!