Effective Emergency Management During Severe Weather
Prepare your organization for a hurricane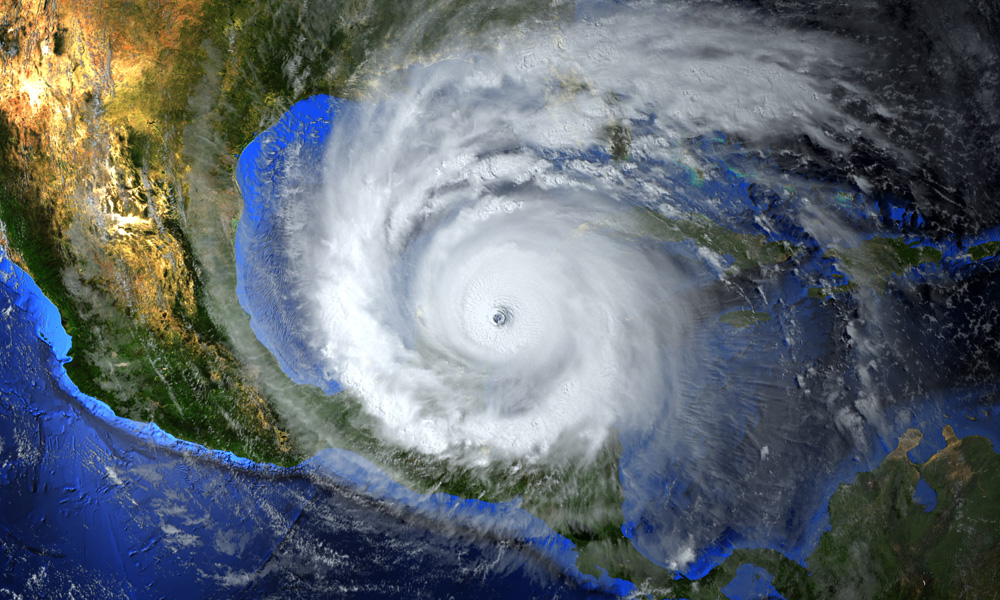 Hurricanes pose immense risk to the safety of an organization's people, the continuity of operations, and the connectivity of communications systems. During a hurricane, critical event managers must be able to communicate crucial safety information to the people for which they are responsible. In addition to hurricane preparedness, critical event managers should ready their business in the case of any severe weather event.
Effective Communication in a Severe Weather Event
Rapid and effective emergency communication during severe weather is key to providing real-time safety information to employees and customers. To fulfill duty of care standards, corporations, educational institutions, hospitals, and government agencies should evaluate and test the health of communication networks and information systems before a severe weather event occurs.
An integrated critical event management (CEM) platform can help crisis management teams successfully communicate with their people during a severe weather event. A unified critical event management platform can automate emergency notifications and communications, while centralizing all event activity. Joining previously disparate solutions under one platform eliminates convoluted processes that confuse teams and undermine the directives of crisis managers.
Emergency Management During a Hurricane
During a hurricane, state and local government (SLG) agencies must communicate critical safety information to employees, residents, and visitors. They are responsible for ensuring public safety, emergency response, and timely community awareness. In the lead-up to a hurricane, encouraging citizens to sign up for automated community messages can lead to more effective alerting.
SLG agencies should be prepared to update employees and the populace with critical information before, during, and after hurricane season. A mass notification program should be used to inform people of evacuation routes, mutual aid assistance benefits, and severe weather readiness tips and guidelines. Additionally, SLG entities should ensure access to FEMA'S Integrated Public Alert & Warning System (IPAWS). Should the hurricane damage infrastructure telephone landlines, access to IPAWS will enable a one-way message to residents' mobile phones or anyone in proximity of the hurricane.
Hurricane Preparedness for Healthcare Facilities
During a hurricane, care-dependent residents are at an elevated risk. They may need to remain close to treatment and are unlikely to be able to evacuate themselves. SLG entities must coordinate regularly with local health departments to ascertain where this at-risk population resides and how they can be contacted.
Hospitals preparing for hurricanes should re-evaluate their strategies regularly, especially when contending with other crises. Hurricane preparedness considerations for hospitals include the same requirements as corporate and government entities. But hospital crisis managers must also account for the unique care-dependent nature of hospital operations by taking these four disaster preparedness steps:
Adjust staffing levels, supplies, and emergency medicine stores to accommodate patient-surge capacity. Failure to do so can leave healthcare staff unable to provide adequate care.
Optimize communication between local and regional governments, first responders, and all staff to avoid unsuccessful emergency notifications.
Establish patient evacuation protocols that include HIPAA-compliant tracking systems so patients are not separated from their medical records and identifiable information.
Evaluate emergency response plans to verify they are flexible and scalable enough to accommodate contingencies.
Hurricane Preparedness on Campus
Hurricane preparedness for higher education institutions requires crisis management teams to evaluate how to communicate with students, guardians, faculty, and staff in the event of emergency. Further, crisis management teams must account for notification weariness among the student body. Crisis management teams should identify the most efficient and effective channels to notify students of emergencies and campus closures, especially for commuter students. Resident advisors and on-campus housing staff should be trained in emergency response procedures should they remain at the school throughout the storm.
How to Prepare Your Business for a Hurricane
Preparing your business for a hurricane requires careful planning. Take the following steps to ensure your hurricane preparedness is comprehensive:
Confirm all users can log into your business' critical communications system and their permissions allow them to send and receive notifications.
Review message construction guidelines to ensure all emergency messages are clear and concise. Follow the 3-3-30 guideline for clear, accessible messaging. (Make sure each message is limited to 3 short sentences with a maximum of 3 key ideas and no more than 30 words.)
Verify your critical event management and emergency communications system is updated, messaging is ready to execute, and appropriate severe-weather settings are enabled.
As the hurricane approaches, confirm these steps:
Remind residents, students, patients, employees, and other stakeholders to subscribe to community messages. Capture up-to-date information for an accurate and complete profile of subscribers: home and mobile phone numbers, SMS, email addresses, and locations that are important to them.
Verify that your emergency communications system and processes are sound by testing them – and identify the crisis management team that will be overseeing emergency operations. Ensure familiarity with the system and practice building concise, understandable messages. Use these tests to provide recipients with hurricane preparedness information.
Use the corporate communications channels, social media, or for state and local government agencies, the radio and print media to promote the URL for your emergency opt-in page.
Expecting your plans to be disrupted during the weather event is another critical aspect of preparing your business for a hurricane. Planning for the following four contingencies can mitigate the harm caused by a hurricane:
Be ready to call in backup team members or contractors should the storm prevent a member of your crisis team from being available.
Prepare standard operating procedures (SOPs) that account for scenario-based changes in physical or network conditions.
Centralize systems and solutions so all hurricane-related emergency communications, activities, and tasks are auditable and testable pre-storm, and so all crisis management teams are aligned on a common operating picture.
Update all software, and ensure data and intelligence on evacuation routes, storm shelters, flood hazards, and utilities providers is current.
As severe weather overlaps with compounding crises such as a global pandemic and an increase in cybercrime, businesses should re-evaluate hurricane preparedness strategies and emergency response procedures.