Blog
Are you prepared for severe weather season?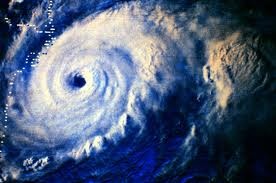 Benjamin Franklin famously said, "By failing to prepare, you are preparing to fail." His words could easily apply to preparing for violent weather and superstorms like Hurricane Sandy, which are occurring with greater frequency. But, by identifying vulnerabilities and studying emergency notification and critical communication best practices, enterprises and municipalities can develop strategies to better ensure employee and public safety, while safeguarding property and essential corporate resources like IT data centers.
Violent weather can be expensive
The fact is, the human and economic costs of hurricanes and other violent weather incidents are sobering. According to data from WDT, leaders in global weather analytics, nearly 90% of all presidentially declared disasters are weather-related, leading to approximately 500 deaths per year and an average of $14 billion in damage. Hurricane Sandy alone was the second-costliest hurricane in US history, causing 285 fatalities, forcing more than eight million to lose power, and resulting in $25 billion in property damage and lost business. Moreover, due to its unique geography, the US has more tornadoes than any other country, averaging around 1,200 a year. We've already seen a number of deadly tornadoes in the Midwest in recent weeks.
Prepare to reduce the cost and risk
Fortunately, it is not too late to start preparing this year. As the US heads into the official start of the severe weather season, the National Hurricane Preparedness Week is the perfect opportunity for organizations and municipalities to learn the best practices and strategies that will help them prepare for the potential of a disaster.
All this combines to make it essential for organizations to learn how to communicate during weather-driven crisis situations. With its SMART Weather Alerting system, Everbridge helps companies do precisely this, leveraging meteorological resources to enhance and optimize more than 150 severe weather alerts such as lightning, tornadoes, thunderstorms, hail, ice, snow, extreme temperatures, high winds, flash floods, and flooding.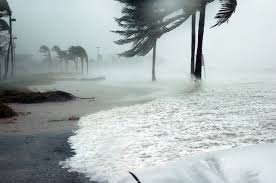 Best practices for severe weather conditions
Given Everbridge's expertise in severe weather, critical communications, GIS targeting and "smart" alerts, this time of year is an opportunity to share some best practices and strategies that companies and municipalities can implement to better prepare for crisis situations. Here goes:

Don't trust a single device

Every organization should have multiple contact paths for each individual to decrease reliance on any one device. Moreover, the demographic of the community should be assessed when determining the optimal contact paths for each group. During Hurricane Sandy, some universities sent 17% of their messages by phone, 37% by text, and 46% by email. In contrast, during Sandy, a sample of corporations shows 60% of its messages were sent by phone, and only 9% by text and 19% by email.

Plan now to handle the full severe weather event
Gather information to help your response to meet the current conditions
Train to succeed, don't fail to train
Construct your messages to be read
Now is the time
Now is the time for businesses and municipalities to prepare to protect lives and property so we won't fail during a weather-related crisis. Being informed about evolving critical communication best practices is the first step to keeping employees, residents, and other key stakeholders informed and safe. Moreover, your organization should be prepared with the right location-based weather alerts and notifications to put them in the right hands at the right time.
Stay tuned for more from Everbridge throughout the season.