Project-ENGAGE the Movement Toward Civil Security for Societies
The Everbridge contribution to research on societal resilience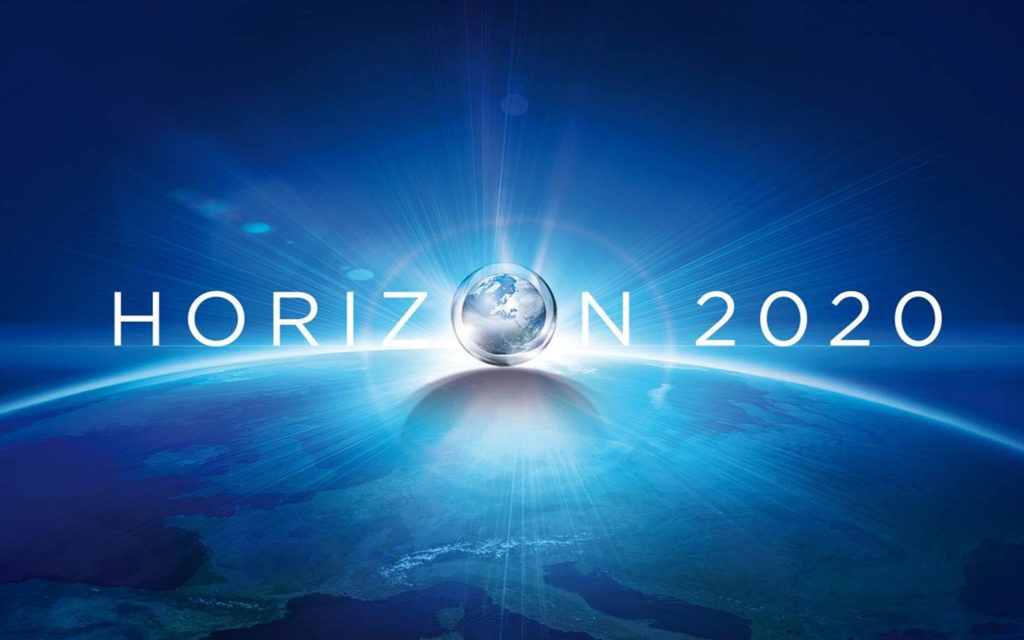 The issue of societal resilience became tangible a couple of years ago during the global COVID pandemic and its importance is screaming to the world today with the Ukrainian conflict. What capacity to react and respond to extreme events do societies have? How can their resilience be leveraged, integrated in the safety and mitigation efforts of public and private organizations?
This issue is one of three pillars of the European Union research and innovation program Horizon 2020, with the name of "Secure Societies", in which we are taking part. As a prime global Public Safety technology provider, and a private company part of a larger consortium, we won with a project proposal in the "Disaster Resilient Societies" cluster. We are looking forward to the new Horizon Europe program, receiving considerable financial support of €1.6 billion since 2021 until 2027 has an enlarged scope defined as "Civil Security for Societies."
In March we were in Brussels with Michael Sargeant, Menno Bot, and Koenraad Vogel to attend the annual Community for European Research and Innovation for Security (CERIS) cluster conference. The research consortium we are part of, asked us this year to represent for the 14-partners' consortium, Project-ENGAGE to the clusters' annual meeting in Brussels. Bringing real-life, mission-driven expertise in nation-wide public safety communication services and in critical event management (CEM), we contribute our technological know-how and applied implementation experience to the research on societal resilience.
Research for the understanding and strengthening of societal resilience, presents fundamental challenges that cannot be resolved by independent and sector-specific treatment but rather needs more ambitious, coordinated and holistic approaches. To provide effective responses using a comprehensive and innovative suite of instruments, the EU incentivizes the best and brightest universities, research centers, responder organizations, and public and private companies to carry out research and innovation activities aimed at understanding how societies react to security threats and how they can be helped to become more resilient.
By participating in the Disaster Resilient Societies Cluster, Everbridge actively contributes to Project-ENGAGE, in collaboration with a consortium of 14 partners. In this role we help to shape and innovate the ways in which technology can improve disaster management through better community engagement, including prototyping future innovative solutions based on machine learning. We contribute to the societal dimension of security research by enhancing better cross-border collaboration between different kinds of emergency services, giving attention to interoperability and standardization, demonstrating how social policies like privacy and security are implemented and deployed in technology products used nation-wide in 20 countries, of which eight are in the EU.
Hoping to effectively support mission-driven research, we bring to the table over 20 years of critical event management expertise which makes us the partner of more than 6,000 public and private organizations, ensuring the safety and security of staff pools ranging between 200 and 150,000 employees and their families. Numerous businesses participate in our "Best in Enterprise Resilience" diagnostic program, benchmarking their current resilience status with the future enhancements which will be driven by technology upgrades.
Our forward-looking, mission-driven vision does not stop there. It includes engaged societal action, in addition to research and innovation.
To support the resilience effort that the Ukrainian population is showing in resisting the war, we offer for the duration of this crisis, and at no cost, to any organization active in providing humanitarian support in the region, our EU-hosted mass notification and crisis communications Public Safety platform technology.
This is Everbridge.
---
The European Union Research and innovation program is a grant-funded international research initiative which exists and has greatly evolved since 1984. The impact of the former Horizon 2020 initiative was extensively evaluated by authoritative figures as former EU Trade Commissioner Pascal Lamy and UCL Professor Mariana Mazzucato, leading to an enriched and enhanced Horizon Europe program for 2021-2027, endowed with almost €100 billion and a clear mandate to carry out mission-oriented research & innovation and to adopt a problem solving approach to innovation-led growth.
---