How COOs Can Leverage Technology in Today's Volatile World
Why critical event management is essential to business continuity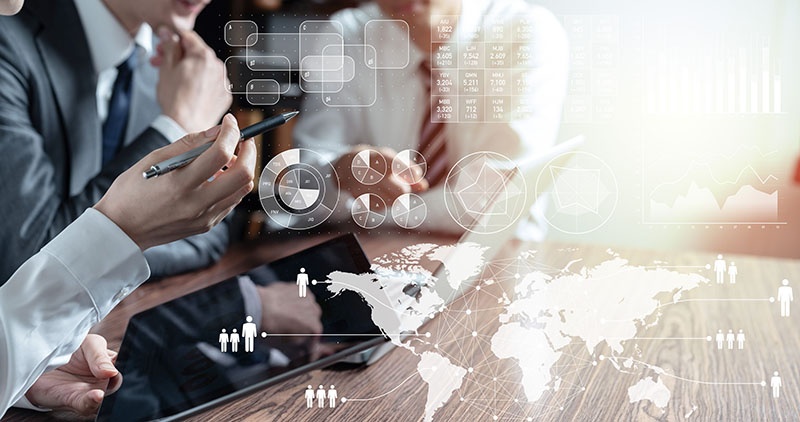 As Chief Operations Officer, you know that the supply chain is the lifeblood of any business, keeping manufacturing centers humming, and customer demand satisfied. In today's global economy, supply chains represent thousands of people and assets across dozens of locations around the world. Unfortunately, critical events such as extreme weather, IT failures, workforce strikes, geopolitical tensions, and even less dramatic events such as roadwork can all delay or completely disrupt supply chains, jeopardizing business continuity, on-time delivery, manufacturing, and customer commitments.
Protecting Your Supply Chain from Critical Event Risk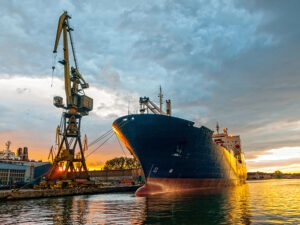 Chief Operations Officers (COOs) have a responsibility to protect their organization's suppliers, assets, and employees in any part of the world, at any time, from the threat of disruptive critical events. Unfortunately, critical events are unpredictable by nature, and increasingly inevitable. Weather-related disasters have more than quadrupled since 1970, and with climate change exacerbating their intensity, experts agree the problem will only get worse. Meanwhile, active shooter incidents have become frighteningly commonplace, and businesses are increasingly the targets. IT systems are another common locus of disruption, as businesses lose $400 billion a year to hackers and $8,900 per minute to IT outages. With each critical event, businesses are losing an average of $350,000.
Businesses today will likely suffer multiple critical events every year, resulting in millions of dollars in unexpected costs, operational disruption, and real threats to their workforce, customers or suppliers. Critical event management (CEM), therefore, has become a new operational imperative. To anticipate, manage and curb disruptions to business continuity, leading COOs are embracing a unified approach to CEM, enabled by tested, purpose-built technology. The right software solutions can ensure that siloed information is analyzed quickly and efficiently and communicated to all relevant stakeholders. An automated solution significantly reduces the number of errors and provides a foundation for delivering a cost-efficient response to crises.
When Threat and Risk Data Matters
To illustrate, consider a global automobile manufacturer with major assembly plants in Ohio and Michigan. The plants do not keep a large volume of parts in stock, relying instead on a steady supply of vehicle components from Mexico. This leaves operations vulnerable to even minor supply chain disruptions, and for every minute a manufacturing line is down, the manufacturer loses $18,000. To keep their plants supplied with the parts they need, the manufacturer made the decision to leverage the Everbridge Visual Command Center.
The Command Center overlays the manufacturer's supply chain with real-time threat intelligence, alerting leaders to border crossing issues, adverse weather events, roadway conditions, and other risks that may impact their routes. The system can monitor weather conditions and proactively re-route shipments to avoid impending storms. The manufacturer has now gone several years without having to shut down a line, and Everbridge has been critical to their success.
Building Stronger Businesses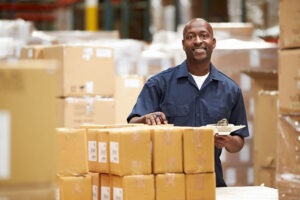 There may be no greater benefit to the unified approach than the improved ability to protect the lives of employees and customers in crisis. However, the benefits don't stop there. More than half of companies adopting a unified approach to CEM see improved critical event reporting, improved communication workflows, and better-defined roles and responsibilities of the personnel involved in CEM – all of which contribute to a more efficient and resilient organization overall.
In cases where critical events impact entire industries, for instance, when a natural disaster strikes a crucial transit hub or source of raw materials, effective CEM becomes an opportunity for competitive advantage and differentiation. The companies that can best coordinate their response — including quickly and efficiently managing sudden changes to their supply chain — will recover faster and potentially grab market share from others.
The Path to a Unified Approach
Given the growth of critical event risk, it is no longer an option for COOs to reactively address this risk or rely on their C-suite peers, such as the Chief Security Officer, to be responsible for managing this risk. Effective CEM demands that COOs build alliances across the organization: with the Chief Security Officer (CSO), Chief Information Security Officer (CISO), Chief Information Officer (CIO), Chief Risk Officer (CRO), and their Chief People Officer (CPO). Combining the experience, insights, and intelligence from across the organization ensures that CEM is not just a COO imperative, but an organizational imperative.
For more information, download our COO Executive Brief to help you make more informed decisions regarding CEM.
If you're ready to accept the challenge of moving your company to a unified approach to CEM, talk to us. We can show what a difference it can make in the lives of your employees and the health of your business.