With two COVID-19 vaccines developed by Pfizer and Moderna on track to be approved for emergency use authorization (EUA) in the U.S. by the Food and Drug Administration (FDA), the next big hurdle remains: How will the vaccine reach those that need it the most?
"The delivery of hundreds of millions of vaccine doses, is a logistics challenge that's unprecedented," said Eric Chetwynd, general manager of healthcare at Everbridge. "Although promising, distribution is being introduced at a time when COVID-19 cases are increasing, and healthcare systems are managing surge capacity. Many health systems are looking to plans implemented during H1N1 to guide them."
As U.S. officials await approval, distribution of the Pfizer/BioNTech COVID-19 vaccine is already underway in the U.K. following their announcement of authorization from The Medicines & Healthcare Products Regulatory Agency.
Like the U.K., the U.S. has also preordered Pfizer/BioNTech's vaccine (100 million doses). In the U.K., the MHRA has recommended that healthcare workers and residents of long-term facilities receive the vaccine first and similarly, an advisory group to the U.S. Centers for Disease Control (CDC) has provided the same guidance. Upon approval, the U.S. will initially release 6.4 million doses of the Pfizer vaccine as they await authorization of the Moderna vaccine.
With the EUA decision by the FDA, infectious disease experts estimate that the vaccine will likely be available in the U.S. at the start of the new year with plans to prioritize distribution to healthcare and essential workers and our most vulnerable populations nationwide. Distribution to the general population could be as early as April.
Given that there will initially be a restricted vaccine supply, the CDC provides guidance in their COVID-19 Vaccination Program Interim Playbook, prioritizing distribution among the following populations:
Healthcare personnel
People 65 years of age and older (including those living in LTCFs)
Adults with high-risk medical conditions who possess risk factors for severe COVID-19 illness]
Non-healthcare essential workers
According to the CDC, there are about 21 million healthcare workers, including people who work in hospitals, long-term care facilities, home healthcare, pharmacies, emergency medical services as well as in public health and about 3 million older Americans living in skilled nursing or long-term care facilities.
Roll-out to Front-line Healthcare Workers
Even if all goes according to the federal government's plan for rolling out a coronavirus vaccine, many hospitals will initially receive just a fraction of the doses they'll need to cover their health care staff.
"During the initial phase of distribution, due to limited supplies hospitals won't be able to vaccinate every staff member at the same time," said Chetwynd.
"Hospitals will need to stratify distribution based on a combination of risk factors including staff health conditions and direct care responsibilities."
Each of the vaccines currently on track for EAU approval by the FDA require two doses distributed over multiple weeks and given that each vaccine is different, they are not interchangeable. To add to the complexity, some of the vaccines require extremely low-temperature storage. For example, Pfizer's vaccine requires storage at ultra-low temperatures (-94 Fahrenheit). While Moderna's vaccine can live in a standard refrigerator for 30 days, once thawed, providers must administer the vaccine within 12 hours — or toss it out. Proper freezers, handling, and storage of the vaccine will be necessary to ensure the effectiveness of the vaccine.
"Each vaccine tray contains about 5,000 doses with an estimated cost of a single tray at $100K," said Chetwynd. "Hospitals are also required to distribute the first tray before receiving additional trays. Losing a tray would be costly and could severely impact dose availability for staff."
Technology: How Hospitals Can Prepare
In response, hospitals will need new ultra-low temperature freezers and monitoring systems to ensure the vaccines stay at the appropriate temperature.
"A strong surveillance and response system will help hospitals protect, monitor, track and automate the distribution of vaccines as they become available," said Chetwynd.
Most facilities may need to update technology to track and report vaccine distribution, ensure the second dose is delivered in a timely manner and report adverse reactions, as required by the CDC. Reporting adverse reactions will help determine whether the reaction was related to a particular vaccine batch or if there were other contributors including mishandling or improper storage of the vaccine. This data will need to be shared with health authorities and made publicly available.
"Technology solutions can help automate the process by offering wellness checks to monitor for adverse effects and the option for patients and staff to check-in through a polling feature to verify when they've taken the appropriate doses or if there experiencing adverse reactions" said Chetwynd. "A data driven system that can track, monitor and report every step – from distribution, patient and staff receipt of both doses, follow-up care and the effectiveness of the vaccine, will provide a clear picture of any gaps that need to be closed."
Roll-out to Long-term Care Facilities
As cases rise among our most vulnerable populations, the urgency for the initial phase of vaccine distribution is only increasing.
According to the COVID Tracking Project, 40 percent of the nation's COVID-19 deaths originated within long-term care facilities (LTCF). To address this, as part of Operation Warp Speed, the U.S. Department of Health and Human Services (HHS) and Department of Defense (DoD) are partnering with CVS and Walgreens to administer COVID-19 vaccines on-site to residents and staff of LTCF nationwide free of charge. This is critical given that many long-term facilities may not have the capacity to store the vaccines or adequate staffing to administer vaccines on-site.
Having health care workers visit the facility to administer the vaccine will be key as it may be difficult for some LTCF residents to travel to an off-site vaccination site. Measures to ensure those visiting have received a COVID-19 test and are following proper infection control protocols must be in place to mitigate risks.
The measures that are being taken now by hospitals and long-term facilities, will set the stage for the next phase of vaccine distribution to the general population. A strong communication strategy for providing updates and new information on what to expect, why vaccine is important and continued provider outreach will further help hospitals and long-term care facilities coordinate with health authorities to adapt and respond to this unfolding situation.
"Although each public health crisis will always have different nuances, insights gained from COVID-19 will help shape the way we prepare and respond in the future," said Chetwynd.
To learn how critical events management is transforming how hospitals and healthcare facilities prepare for the next phase of COVID-19 and vaccine distribution contact our expert healthcare team to gain the latest insights or visit our healthcare industry page.
Turnkey Everbridge Solution Helps Protect Employees and Maintain Operations During Coronavirus Pandemic
In the face of a growing pandemic, Everbridge solutions help public safety agencies keep residents safe and informed. To improve the reach of your resident communications, request a demo.
This kit contains industry best practices and system recommendations to optimize your infections disease response.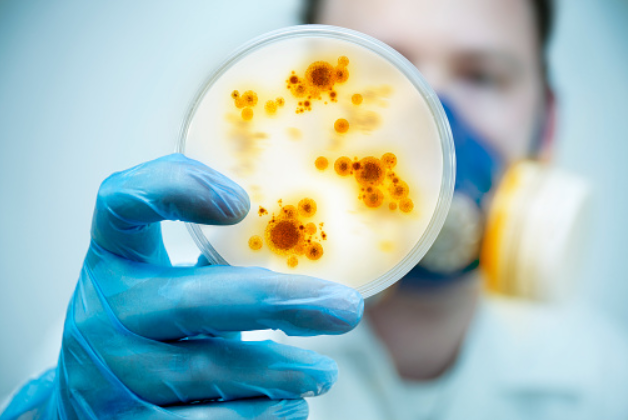 Last week, former Deputy Director of FEMA, Richard Serino, joined us to share his thoughts and experiences on how to prepare for an epidemic/pandemic as a public health official. As the 2018 flu season is already well underway, he focused much of his presentation on influenza preparedness, citing previous flu pandemics as well as discussing this year's flu season and how government officials across departments can all pitch in to help keep the public healthy. During his presentation, Richard broke down his method for epidemic/pandemic preparedness into 10 manageable steps. In this blog, we'll dive into his insights into the first step: leadership. If you're interested in hearing all 10 of Richard's steps for epidemic/pandemic preparedness, you can watch a replay of the entire webinar here. Richard took a look at the role public health officials take in terms of leading the fight against disease outbreak, and he came up with the following best practices:
Regardless of what type of organization you are a part of, make sure to encourage staff to stay home if they are sick.
When addressing the public about a potential outbreak, ensure that you are transparent and honest with your communications. Inform them of everything you know and don't be afraid to admit that there may be things you do not know yet, but you are working towards finding answers.
Giving action items, such as coughing into your elbow instead of your hand, helps the public feel a sense of control over the situation and reduces panic.
Remind the public that your knowledge of the situation will change as it continues to unfold. Known information may change and 'unknowns' may get answered as an outbreak progresses.
Provide clear policies, but be transparent about changes. Public health policies should be in place, but may need to change as an outbreak progresses. If a policy needs to be amended, be clear as to why the change is necessary or beneficial.
Have a trusted, local expert provide communications. People are more likely to follow directions if they are provided by someone they recognize or trust as an expert in public health.
Before any outbreak ever occurs, ensure that local officials in all departments already have a good relationship with public health officials so cross-department communication is easy and trusted.
All members of a public health department should coordinate on what information they are broadcasting. Additionally, information should flows sideways to other departments so they can also provide the same message if asked (i.e. fire department, police department, etc). Leaders in other departments will also have other conduits for sharing information such as neighborhood watch programs, faith organizations, etc.
To hear Richard's other 9 steps and to learn more about epidemic/pandemic preparedness, you can view the full webinar here. Learn more about Everbridge and how your organization can benefit from improved outbreak preparedness.