MAINTAIN COMMAND AND CONTROL
Crisis Management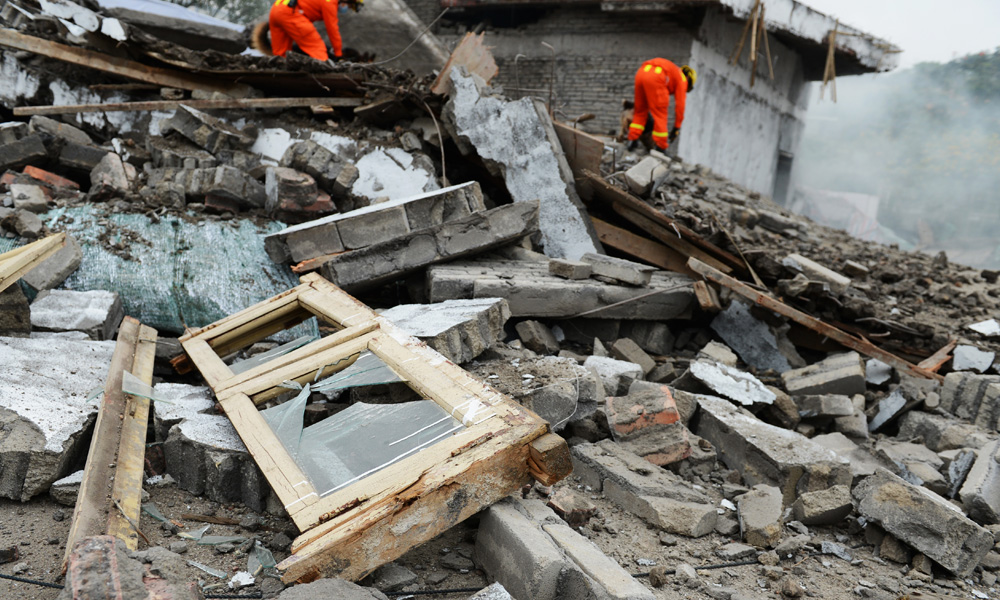 How Crisis Management Works
Powered by the Everbridge Critical Event Management Platform, Crisis Management optimizes your critical event response by orchestrating all crisis activities, teams, resources and communications in one application.
With all stakeholders – from responders in the field to executives in the boardroom – working from a common operating picture, you will never have to worry that your response plans are not getting executed or tear yourself away from mission critical activities to provide a status update.
Customer Perspective
Southern Glazer's Wine & Spirits
At Everbridge's Resilience 2019 conference, we had the opportunity to sit down with Richard Biber, the Director of Business Continuity for Southern Glazer's Wine & Spirits. Richard explained how he approaches his responsibilities, and truly aligns with the business and its mission to optimize crisis management and business continuity. He also discusses the importance of operationalizing Everbridge beyond critical events to drive additional value for the company's employees and customers.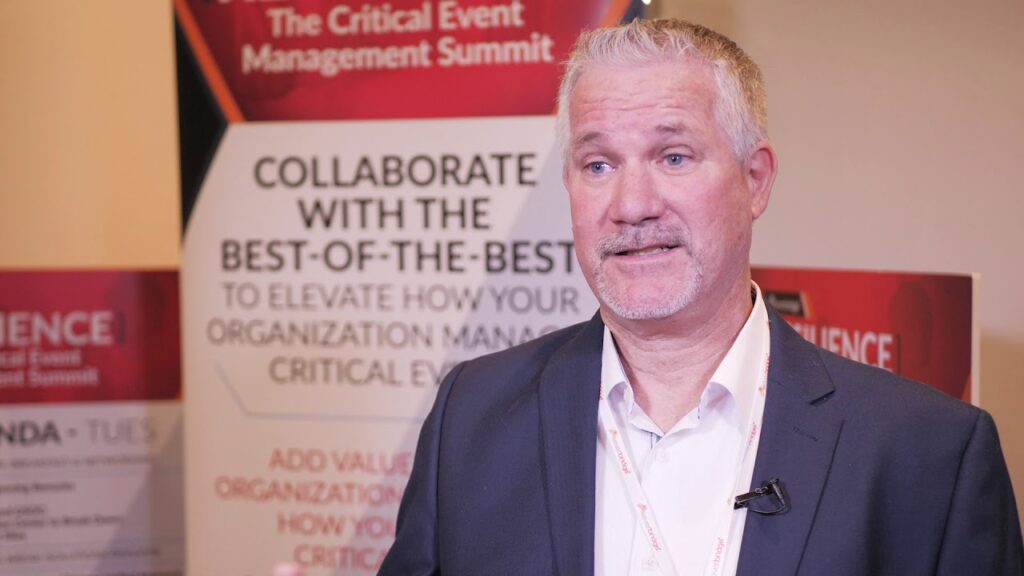 Use Cases
Crisis Management unifies your business continuity, disaster recovery and emergency communication processes to accelerate response times for both large and small disruptions, including: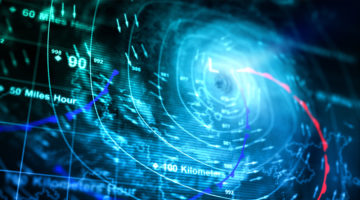 Adverse weather/natural disaster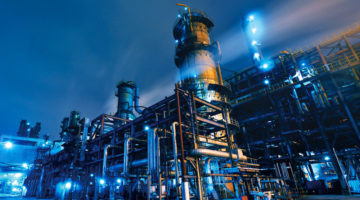 Critical infrastructure failure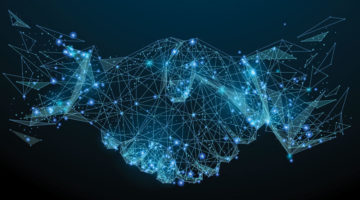 Reputation incident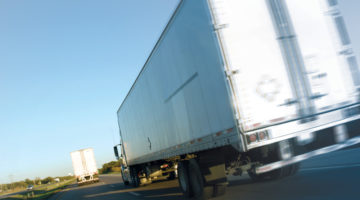 Supply chain disruption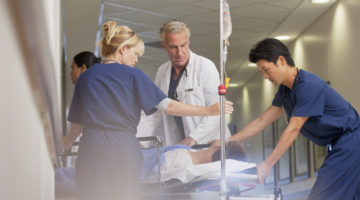 Health and safety incident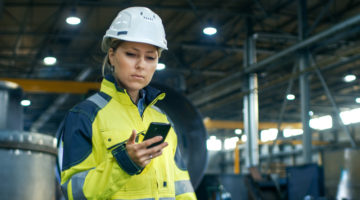 Interruption to utility supply / power outage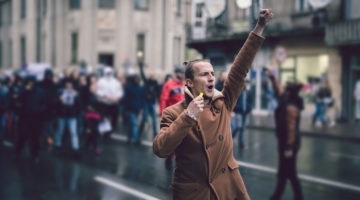 Civil unrest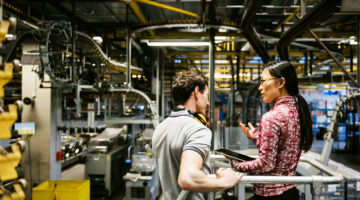 Product recall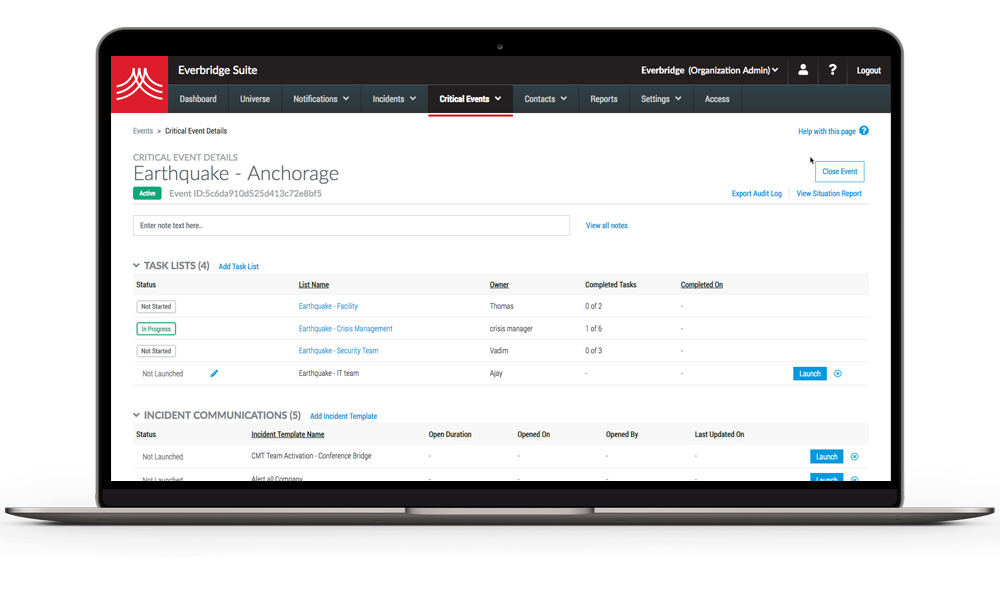 Maintain Command and Control
Even when crises evolve into unanticipated scenarios
Static response plans can't account for the unpredictable nature of real-world critical events. Crisis Management provides a common operating picture for all stakeholders, and turns your passive runbooks into active tasks with the flexibility to add tasks on-the-fly when unanticipated scenarios arise.
Ensure Plans Get Executed Properly
On time and in the right order
Keeping distributed teams and responders in the field coordinated and on task in the middle of a crisis often requires significant manual effort that can slow your overall recovery. Crisis Management mobilizes your response plans and allows tasks to be assigned to individuals, groups or a function.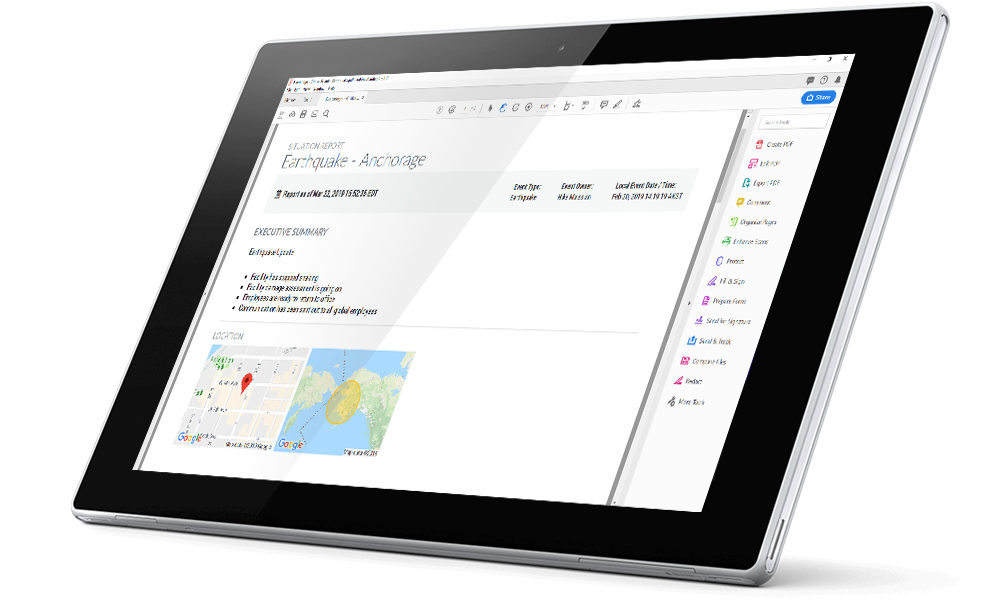 Provide Meaningful Updates
Common operating picture for all stakeholders
Crisis Management proporciona actualizaciones de estado a todo el equipo involucrado, ahorrando tiempo, ya que los cuadros de mando y los informes de situación permiten a los directivos monitorear la respuesta y el progreso de la recuperación en tiempo real sin tener que interrumpir al equipo de crisis.
The Power of Crisis Management

Mobilize your response
Accelerate time to restore operations and services
Reduce liability and the cost of downtime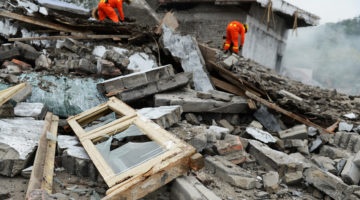 Press Release:
Introducing Crisis Management
Everbridge Launches Crisis Management Solution to Coordinate and Accelerate Critical Event Response and Recovery.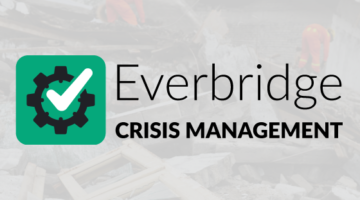 Data Sheet:
Crisis Management
Maintain Command & Control
Everbridge Crisis Management provides organizations a single solution for business continuity, disaster recovery and emergency communication.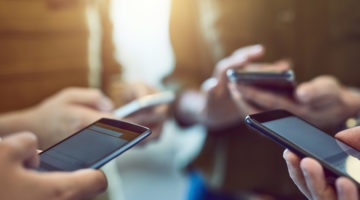 Data Sheet:
Mass Notification
Keep Stakeholders Informed
Everbridge Mass Notification enables users to send notifications to individuals or groups using lists, locations, and visual intelligence.