PROTECTING THE PUBLIC BEFORE, DURING AND AFTER CRITICAL EVENTS
Public Warning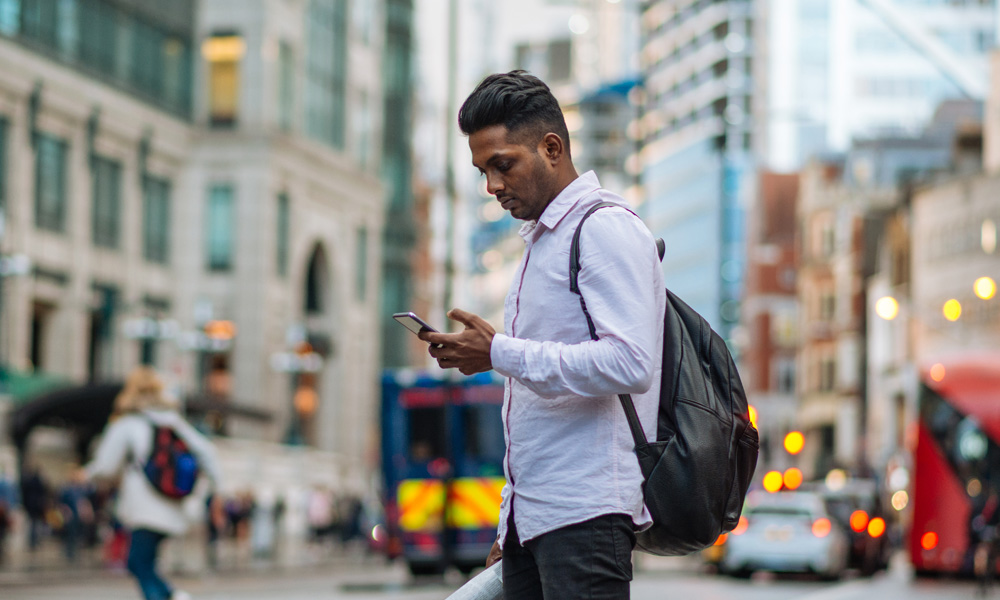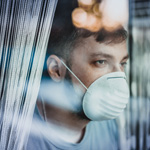 Covid 19 and beyond
Immediate help for Governments to keep the public safe during the global pandemic and provide a long term solution for public warning beyond COVID-19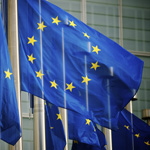 European public warning systems
Get ready for 2022 with flexible public warning solutions to meet the European Electronic Communications Code Article 110.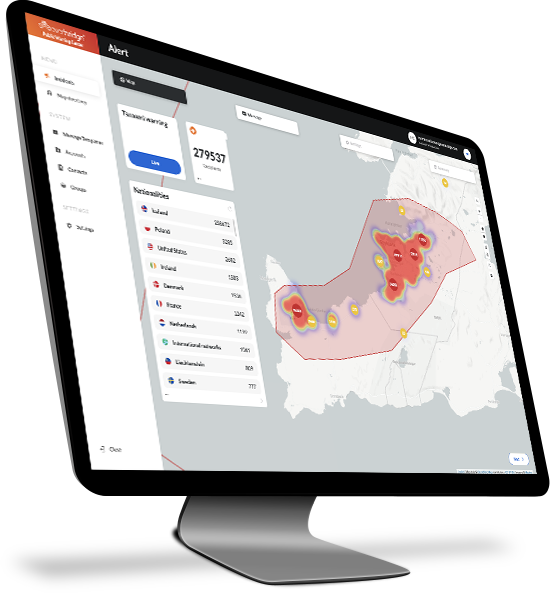 Everbridge, everywhere
The world's most trusted public warning platform
Unlike fragmented or homegrown tools, Everbridge offers the most proven modern public warning platform which delivers best of breed capabilities to help Governments and public authorities keep people safe before, during and after critical events, anytime and anywhere in the world.
The Everbridge Public Warning platform delivers the most comprehensive, flexible and modular solutions for population alerting to suit the needs of each city, state or country.
The Everbridge front-end alerting gateway can be deployed as a standalone solution through to more sophisticated hybrid or multi-channel systems which combine our own best of breed cell broadcast or location-based SMS technology for sending targeted alerts to mobile phone users, through to secondary channels including mobile apps, email, SMS, voice calls, sirens , radio, tv, social media, TETRA, digital signage and opt-in address based systems.
Reduce your risk
Unlike other suppliers, Everbridge owns the IP for the software used by Government and the Telecom operators (Cell Broadcast and Location-Based SMS). Our own experts develop, implement and support all the various elements in our solution, ensuring a low risk, hassle-free implementation under our own control.
Everbridge Public Warning ensures compliance with global mandates and industry standards including: EECC Article 110, EU-Alert, WPAS, KPAS, ETWS, EMA, CMAS, WEA and 3GPP
Multi Hazard Alerting
Warn and inform the public during human-induced or natural disasters including:
Pandemic • active shooter incidents or terror attacks • earthquakes • wildfires • hurricanes and tsunamis • severe flooding • industrial, chemical or biohazard accidents
Multi-Agency Alerting
When it comes to national-scale alerting, multiple stakeholders can use the same solution, tailored for their jurisdictions. The solution can be scaled from national to regional or state level, all the way down to police districts, with each agency having their own defined set of templates, roles, hierarchies and directories.
Multi Channel Alerting
Everbridge Public Warning integrates seamlessly with all communication channels and ensures the right message gets through at the right time to the right people.
Location-Based SMS • Cell Broadcast • Mobile Push Notifications • SMS • Voice • Email • CAP Compliant for Sirens, TVs, Radio, Electronic Display Boards • Social Media – Facebook and Twitter • TETRA
In addition, address-based and directory-based alerting are available in order to distribute messages using geo-coded national address registers or address registers of companies, as well as for first responders and emergency preparedness organizations.
Trusted worldwide with more deployments than any other provider
Who can use Everbridge Public Warning?
Everbridge Public Warning is designed for governments, mobile operators and the public
Protecting your population, anytime, everywhere.
Combine the benefits of cell broadcast and location-based alerting to reach people via their mobile phones
Over 85% of the world's population carries a mobile phone everywhere they go. It is therefore the best channel through which to reach people during an emergency. Everbridge is the only supplier that can offer both best of breed technologies.
Maximize reach and performance
Directed two-way communications
Insight into crowd movements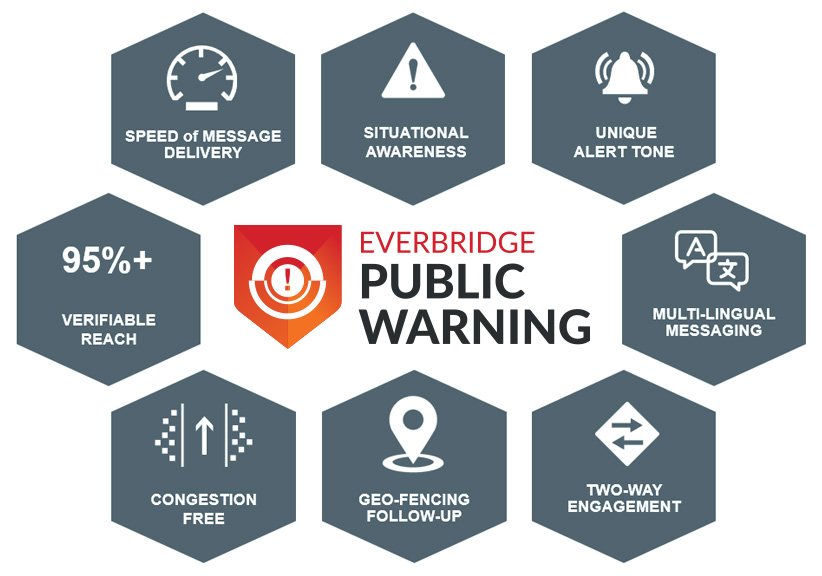 "Knowing exactly how many people there are in the area can help us better understand the gravity of a situation and help us better prepare for the next steps in our rescue efforts. The good thing about location-based alerting systems is that you can 'geofence' and identify new mobile devices coming into a particular area and you can then tailor messages for newcomers and send them the information they would have received if they'd been in that area earlier."
Everbridge Public Warning has been trusted and deployed by more national governments across the world than any other solution, including by Sweden, Singapore, the Netherlands, Iceland, Greece, Australia, and the coastal states in India.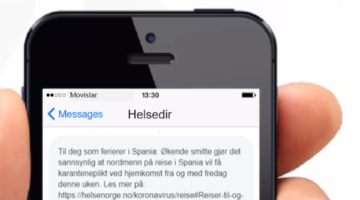 COVID-19: extending the value of contact tracing apps
A public warning system that uses location data to send alerts to mobile devices or apps can help to reach everyone who could be exposed to the virus.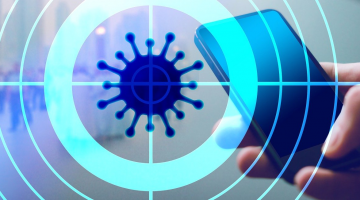 COVID-19: taking action in the eye of the storm
How can public warning systems help governments to keep people safe during COVID-19 and accelerate a return to normal?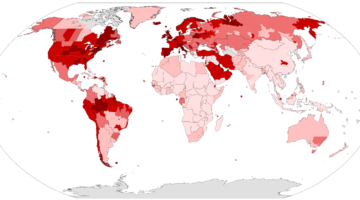 Everbridge announces countrywide deployments in the Middle East and Africa
Amid coronavirus, Everbridge extends its global leadership in population alerting to all major regions of the world, now with nationwide and state-wide contracts in Europe, Asia, Oceania, The Middle East, Africa, North and South America.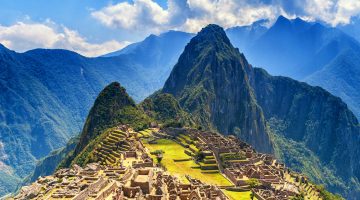 Everbridge selected to power countrywide disaster alert platform in Peru for 37 million residents and annual visitors
Peru win reinforces Everbridge's Global Leadership in Population Alerting with Countrywide Contracts in the Americas, EMEA and APAC regions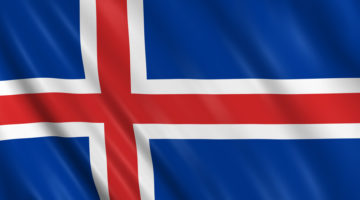 Everbridge announces deployment of Iceland's national alerting system
Everbridge announces full implementation of its countrywide deployment in Iceland, making Everbridge the first population alerting provider to support four European countries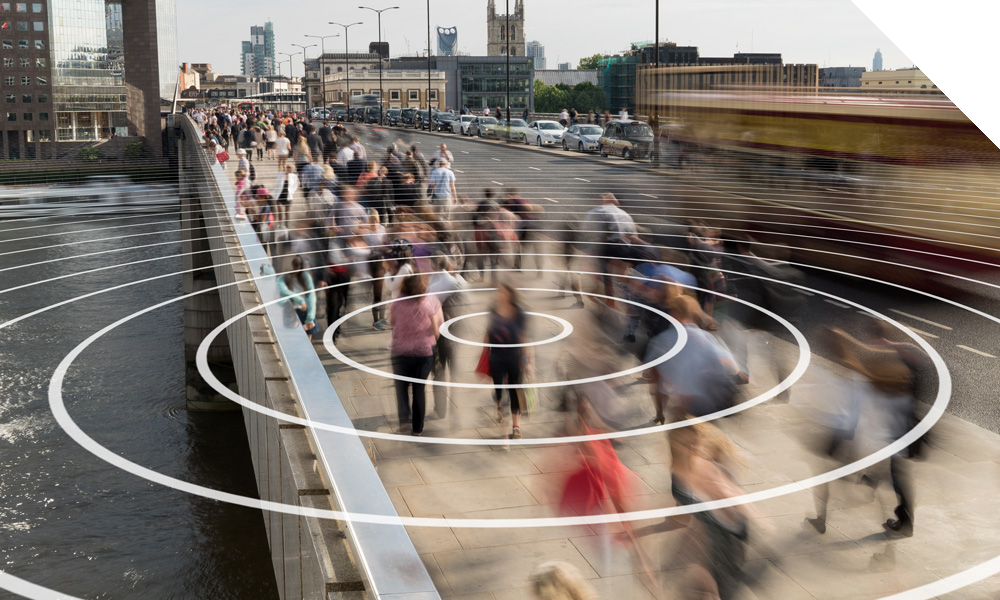 Amplifying situation awareness
Everbridge Public Warning allows you to seamlessly engage in 2-way communication with people to check on whether they are safe and to receive requests for assistance. People can simply respond to SMS messages or polls that you send. This level of engagement makes for a far more robust system for protecting people. The simple and unobtrusive nature of SMS technology, which has a sense of familiarity and reassurance for people can avoid panic during evacuations and other similar situations.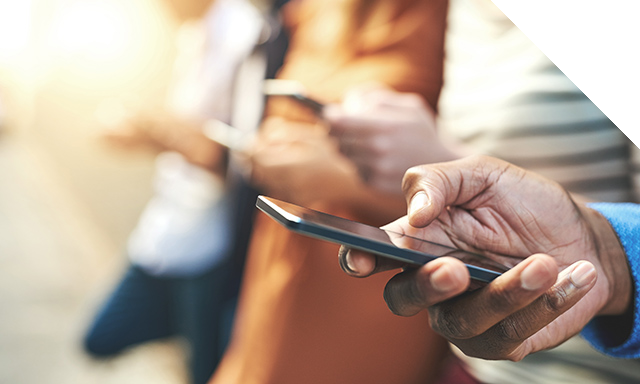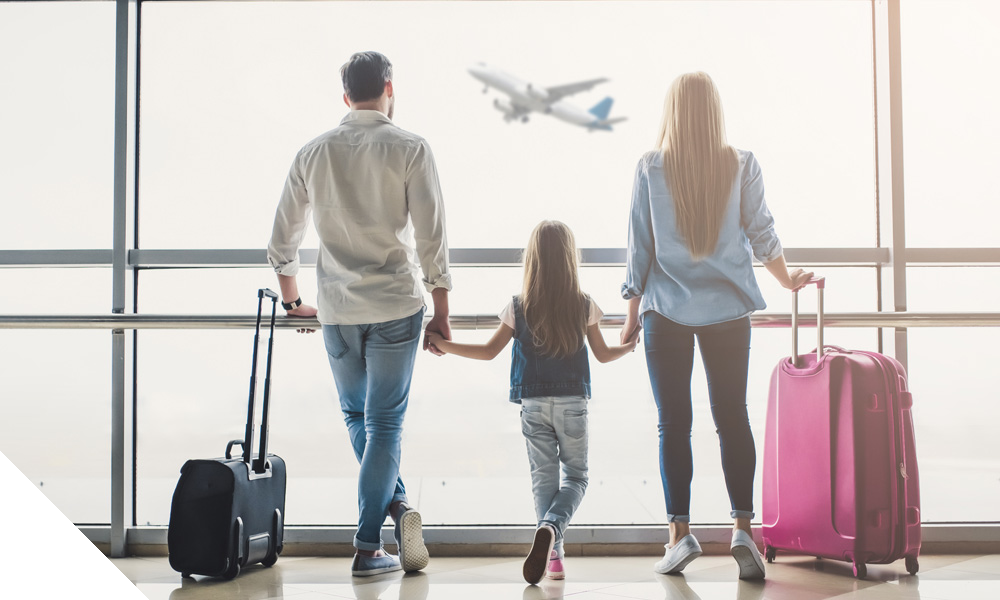 Two-way communication
When an incident occurs overseas, governments may need to contact their citizens in the affected country. It may be necessary to send planes to bring people home. Travelers need information in their native language from a reliable source to help them stay safe.
Everbridge Traveler Alert makes it possible for government officials to identify how many citizens are in a specific country. Governments can alert their travelling citizens and provide advice on how to stay safe with regular updates until the danger is passed. Knowing how many citizens are affected helps governments to coordinate an appropriate response.
This solution is in use by several countries today to alert their citizens overseas during the coronavirus pandemic.
Visualize on a map how many domestic SIM cards are connected to networks in a specific country overseas
Send secure two-way messages in native language via SMS to travelling citizens across the globe
Monitor responses and provide assistance on the ground where needed to help with shelter, medical assistance or repatriation.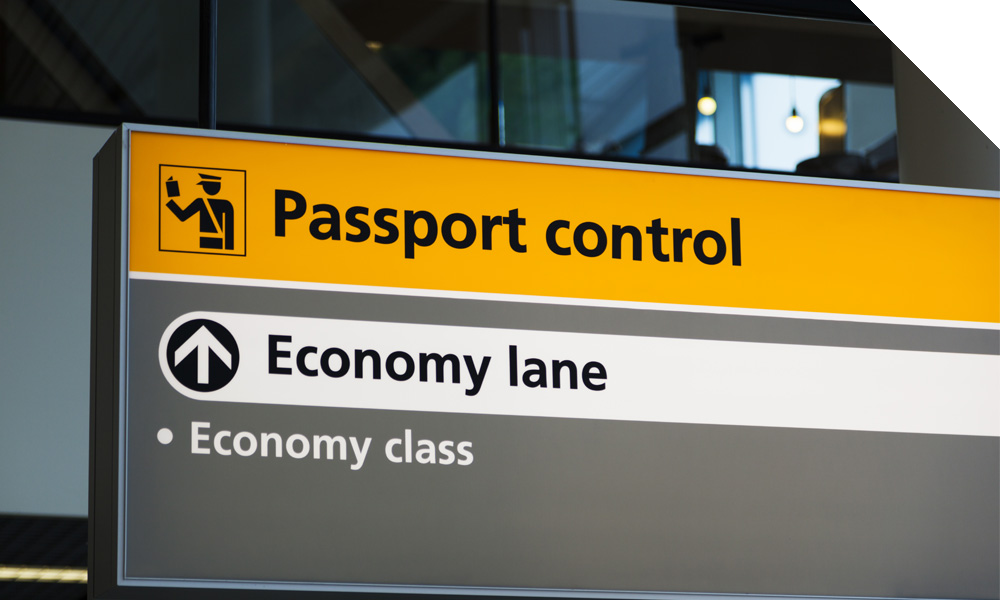 For inbound roamers, Everbridge Public Warning can be used to trigger alerts to all foreign visitors upon entering a country. The nationality of the sim card is recognized so that the person receives an SMS in their native language. This makes it possible for government authorities to provide important information to help the visitor stay safe during their stay since they may not be familiar with the country or speak the local language.
"… One of the biggest storms in years was bearing down on Odisha … cyclone Fani slammed into Odisha on Friday morning with the force of a major hurricane, packing 120 mile per hour winds … as of early Saturday, only a few deaths had been reported, in what appeared to be an early-warning success story … moved a million people to safety really fast … this is so different from 20 years ago, when a fearsome cyclone blasted into this same area, killing thousands."