Crisis Communication
Tips for communicating in a crisis
When it comes to crisis communications less is often more. Getting messages across requires balancing multiple delivery channels with appropriate frequency and the type of message being delivered. Too much communication can actually have the opposite effect of what's intended. Everbridge has many years of experience working with customers in a crisis. Here are a few things we've learned.
Match Message to Medium
There are six tools commonly used for emergency communications. Each has a different utility:
Wireless alerts, usually involving an audible alarm

Phone calls to home numbers

Phone calls to cell numbers

Short messaging service (text messages)

Email

Website
Wireless Alerts
Wireless alerts are highly disruptive and should be used only when there is critical information to report, such as the need to take shelter or evacuate. Overuse of wireless alerts can create "message fatigue," which causes recipients to tune out.
Phone Calls
Phone calls and text messages are among the most trusted forms of communication. They should be used for alerts that are slightly less urgent but that still require action, such as sheltering in place or getting tested. Once again, be conscious of message fatigue.
Email
Email is a good medium for delivering regular updates, perhaps on a daily or weekly basis. It should be used for less-urgent communication that may require ancillary information such as links or images. Specify the frequency that people can expect so the email becomes something they look forward to instead of something they disregard.
Website
The website is the communications anchor of an ongoing crisis. It provides a home base of frequently updated information that people can consult when they have the time.
Any good crisis plan should use all these tools appropriately. In all cases, it's important not to over-communicate, as all these channels are subject to message fatigue.
Coordinate with Local and Regional Municipalities
As a leader during a crisis that affects a large region, there's a good chance people will be receiving messages from multiple entities, including the state, town, city and school district. This can cause message fatigue if communications are repetitive or arrive too often. Organizations should stay in touch with each other and subscribe to each other's alerts to guard against this. Neighboring regions may want to stagger notifications so as to avoid unintended consequences such as traffic jams or panic buying.
In the best scenario, agencies across a region should standardize on a single critical event management (CEM) platform to make cross-communication simple. For example, subscribers to Everbridge can choose to automatically share the content and frequency of communications with each other to minimize administrative overhead.
Be Direct, Be Prescriptive in Your Communications
"People's IQs tend to drop during a situation where there's a high level of anxiety verging on panic," says Imad Mouline, Chief Technology Officer at Everbridge. In other words, there's no room for nuance in a crisis.
Keep messages simple, prescriptive and brief. Mouline recommends that each message has three parts. For example:
To what situation does this message pertain?
How does it affect the recipient?
Exactly what should the recipient do in response?
Avoid ambiguous instructions such as "use your best judgment." People are not necessarily thinking clearly. In an emergency, they want explicit instructions.
Keep urgent messages brief, ideally under 30 words, Mouline recommends. Recorded messages delivered via phone should be kept under 30 seconds and follow the same three guidelines listed above. When communicating by voice, you'll command people's attention more effectively if you choose a voice that's known to the community, such as a top public official, school superintendent or chief of police.
Use All the Tools You've Got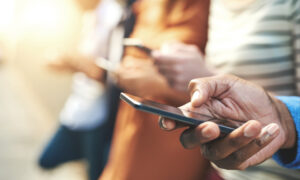 If your CEM service has two-way capability, use it. Polling can be useful for wellness checks and gathering information about people's location and safety. It can also be used for advance warning of which employees are likely to miss work so that staffing plans can be adjusted accordingly. Municipal agencies can locate and dispatch available first responders and a CEM platform can also be used to quickly identify people who are available to pick up extra shifts if needed.
A key point is to give recipients control over messages. If performing a wellness check, for example, make sure that a person who responds no longer receives the same message, even through other channels. Put yourself in the shoes of the person at the other end of the line. Consider what kind of information you would need, how often and how you'd want it delivered. With all the wonderful technology we have to communicate today, the endpoints are ultimately people.