The 3-Step guide to designing a public warning system that ticks every box
Public Warning Systems: Getting It Right First Time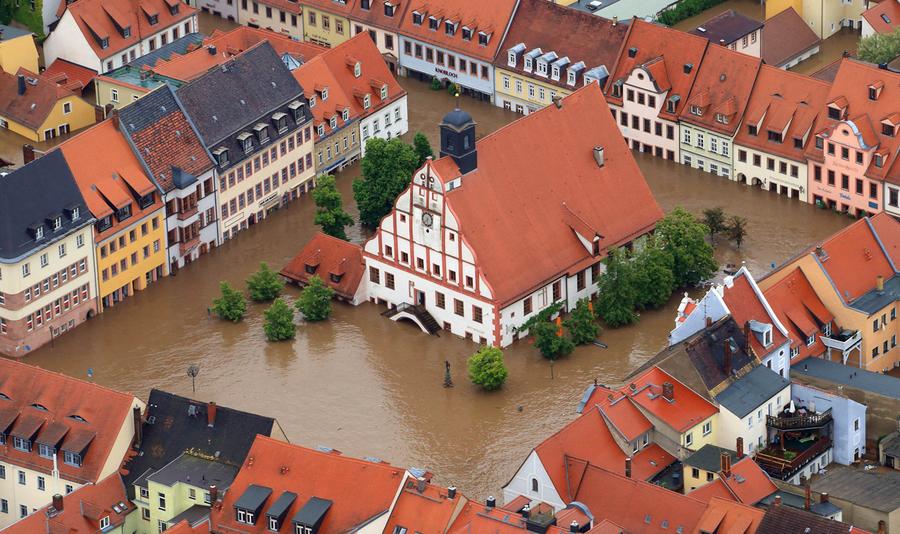 When disaster strikes, making sure that citizens get the right information at the right time can help save lives. In Europe, new legislation means EU member states have until June 2022 to establish a modern public warning system that uses text messages to tell people about the nature of a threat, its location, and the best next steps to take.
Designed to ensure that members of the public get timely official communications that alert them of impending danger, Article 110 of the European Electronic Communications Code (EECC) represents a major step forward in ensuring citizens will get the life-saving information they need, when they need it the most.
For governments and emergency response organisations that take their civil protection duties seriously, implementing an effective public warning system will require an open and honest assessment of which messaging system represents the best fit for their public alerting needs.
Experience from recent years has shown that the scenario rule book is being continuously rewritten. In today's omnipresent threat and risk environment, authorities increasingly find themselves having to warn people about a growing variety of incidents – terrorist attacks, climate and travel disruptions, chemical contamination or pollution events, to name but a few – that can affect populations at a national, regional and local level.
With citizen's expectations about when and how they receive alerts on the rise, limiting the use of a public warning system for large scale disasters risks missing a trick where public safety and confidence is concerned. So national project teams will need to be certain the platform they implement has both the scale and functionality required to handle the widest possible range of alerting requirements.
Here are three simple steps to bear in mind when selecting a public warning solution –
Step 1: scenario scoping
At the initial design stage, national project teams will need to undertake a detailed scenario scoping exercise to identify all threats that could see authorities triggering the system. For example, for authorities that want to warn communities about more localised threat scenarios – such as a gas leak or an active assailant in the neighbourhood – the ability to customise and target messages to people in an affected area or region will be a vital. In these instances, authorities may also want to know immediately how many people/mobile phones are within the area affected, and whether the system delivered the warning message to them successfully.
Step 2: functional requirements scoping
Next, the design team will need to evaluate the 'must have' functional requirements of all civil protection authorities that will use the system.
At a local level, this could include the ability to target messages to people at a very precise geographic location – such as a single building or street – so that people at immediate risk of danger can be identified and sent detailed evacuation instructions without causing panic among the wider population. Or having the facility to go beyond simply 'pushing' out a single mass alert message to engage in two-way conversations with members of the public on the ground; conversations that give emergency responders the valuable situational insights they need to guide people out of harm's way as an event unfolds.
For example, Iceland is deploying a location-based SMS system to provide full coverage to its population of 330,000 as well as over 2 million visitors per year. The situational awareness gained through analytics on the number of people affected in a geo-fenced area enables authorities to better understand the gravity of a situation and better prepare for rescue efforts.
These functional needs will determine the essential design criteria for an effective public warning system that ticks every requirements box. When it comes to compliance with Article 110, EEC, the messaging platform will need to ensure that alerts are accessible to 100% of mobile phone users, including overseas visitors, who are in the vicinity of an incident location.
Step 3: operational requirements scoping
But project teams will need to dig deeper to uncover all the operational requirements that are considered essential or desirable when handling emergencies. This may include the ability to:
Identify how many mobile phones – and by extension people – are at an incident location and how many successfully received an alert – so that emergency responders can adapt their activities accordingly.
Send multiple messages concurrently to people in an affected area, with clear instructions tailored to their exact circumstances or exact location.
Poll everyone who was in the vicinity of life-at-risk emergency, post event, to provide reassurance and further information on where to seek medical help or contact a helpline.
Armed with a deep understanding of the likely scenarios and functional requirements needed for an effective public warning system, project teams will then be able to benchmark which messaging technology best meet both current and evolving operational needs.
With the EU's implementation deadline looming, this represents a golden opportunity for national authorities to deploy an 'all hazards, all agencies' system that can support the widest possible range of emergency alerting scenarios.
Taking an outcomes-driven and requirements led approach to the design of a public warning system will maximise its usability and lifesaving capabilities. By getting it right first time, governments will be able to maximise their investment and implement a multi-purpose public warning platform that's optimised and future-proofed for a breadth of public protection needs.
Interested to read more?
This is the third in a series of blogs to address the issues and challenges of meeting the requirements of the EU Directive 110 on population alerting.
Further reading about Population Alerting: