Blog
Everbridge year in review: Our best customer stories from 2016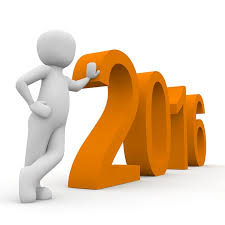 With the start of 2017 nearly upon us, I thought it would be fun to take a quick look back at some of our favorite customer stories and testimonials from over the past year. 2016 was a great year for Everbridge, and we're not yet ready to turn the calendar. If you have read this blog before, you know that Everbridge is a customer-focused company that strives to keep people safe, and businesses running, through the strength of our critical communications and enterprise safety solutions. When highlighting these stories, we're not just tooting our own horn–we're attempting to show others how they can similarly benefit from applying Everbridge to accelerate the processes needed to communicate decisively and effectively. Let's get started! Below are the events, stories, testimonials and milestones from the past year that really resonated with our customers (and with us)! Winter Storm Jonas in the Mid-Atlantic United States As residents were left to counter record amounts of snowfall, power outages, road closures and additional incidents caused by Winter Storm Jonas in January, the Everbridge critical communications system was used by over 750 counties, cities and emergency organizations to send more than 14 million messages.
"This was a record-breaking storm for the National Capital Region, and with Everbridge, we were able to keep our communities informed during every phase," said Sulayman Brown, Assistant Coordinator and Operations and Outreach Manager for Fairfax County Office of Emergency Management. "As a region, we sent thousands of notifications to millions of residents, and as a result, I believe we helped residents to be more prepared than ever before."
"The system enabled us to communicate reliably and effectively over the course of Winter Storm Jonas," said Mark Vaillancourt, Director, Command Center Operations at Digital Realty. "With Everbridge, we have a reliable solution to enable our customers to be informed at all times— even during severe weather emergencies."
Community Engagement During Super Bowl 50 The City of Santa Clara Police Department, operating the Joint Information Center (JIC), utilized Everbridge Community Engagement during Super Bowl 50 to offer residents, fans, visitors and gameday attendees with easy access to safety, weather, traffic and emergency alerts throughout the course of the build up to the Big Game in February. All individuals had to do was text SB50 to 888-777 to receive the notifications.
"Providing relevant, important information right when it happens is essential to helping keep everyone safe and informed during major events involving large crowds. Our Nixle Community Engagement solution provides near real-time connectivity between local officials, fans and residents through the simplicity of text messaging and a single keyword," said Jaime Ellertson, CEO of Everbridge. "Our commitment to help build stronger, safer and more engaged communities perfectly aligns with the Bay Area JIC's promise of safety and security over the course of Super Bowl 50. We're excited be a part of the big game."
Everbridge Selected by Florida Division of Emergency Management to Develop ALERTFLORIDA In April, the Florida Division of Emergency Management selected Everbridge as the service provider for the development and implementation of AlertFlorida, a landmark initiative which provides statewide emergency alert and notification services to Florida residents, businesses and visitors.
"Ensuring the safety of all Floridians is the Division's top priority," said FDEM Director Bryan W. Koon. "The selection of Everbridge as the AlertFlorida vendor marks a milestone toward providing the State's Emergency Managers with a standardized system to communicate critical emergency information to every resident, business and visitor in Florida."
Tornado Response in Kokomo, Indiana In August, as a tornado ravaged parts of Kokomo, Indiana, Everbridge was used to communicate real-time alerts to area residents. Governor and U.S. Vice President-Elect, Michael Pence, referred to the solution as aiding a "miracle."
"I will tell you that walking through the neighborhood across the highway — it's just very moving to me," Pence said. "… To talk to these families and family members who were in their homes and to see these homes virtually completely destroyed, but because of people's quick thinking; because of a good early warning system here locally, there's no serious injury — there's no loss of life. That's a miracle."
Capturing the NYC Bombing Suspect In September, following the bombing in the Chelsea area of New York City, public safety officials in Linden, New Jersey used Everbridge Nixle to deliver an alert to community members that offered quick, detailed information about the suspect's appearance, and his role in the bombing. This led to his discovery and ultimate arrest in Linden, NJ– less than 2 hours after the initial alert.
"We have something called Nixle. We had gotten alerts over our phones as to who the individual was prior to him being involved or engaged with our officers in town. So we knew who he was and we were on the lookout for him and I think that contributed a tremendous amount. When Officer [Angel] Padilla first approached the individual, he knew right off who he was dealing with," said Linden Mayor Derek Armstead.
Hurricane Matthew Preparedness and Response in Florida, and the Southeastern United States As residents in the southeastern United States were forced to evacuate their homes and counter unprecedented rainfall, wind, power outages, road closures and other incidents during October's Hurricane Matthew, the Everbridge critical communications system was used by over 900 counties, cities, businesses, transportation authorities and hospitals to send millions of critical messages to keep people safe and informed.
"With Hurricane Matthew, it was critical to our organization that we communicated decisive and actionable emergency information to our customers," said Randy Sheltra, SSH, VP Safety, Loomis Armored US. "The Everbridge platform enabled us to easily deliver critical alerts to these customers across Florida, Georgia, South Carolina and North Carolina, helping to ensure their safety and awareness of the most up-to-date emergency information throughout the course of the storm."
Other Examples of How Everbridge Kept People Safe….
"Our animal services department had recovered a bat recently that was dead in one of our parks. Per standard procedure, we tested the animal and it came up positive for rabies. Rabies, if not treated and identified in time, can be a life threatening condition for humans. We used Everbridge to notify the nearby neighborhoods because we know kids play at these ball fields. That message generated a significant number of return calls from folks who had children who played at that park. Everbridge proved its ability to get the word out quickly to Lewisville and prevent the incident from becoming serious." – Josh Roberts, Lewisville, Texas
"The community engagement and emergency uses of Everbridge are endless. Just use your imagination. Our entire county, across the public and private sector, residents and visitors, is better connected because of our use of Everbridge and Nixle." David Kimbrell, Hall County, Georgia
…And, Businesses Running, in 2016:
"Everbridge supports our global security team by integrating dynamic employee location information from our building access controls and travel systems with the Everbridge critical communications platform. This enhances our ability to take accountability for our employees' safety and enables us to reach them on their preferred device with the most relevant information during local or international emergencies." – Brian Phillips, Alexion Pharmaceuticals
"The Everbridge IT Alerting solution automates our targeted notification processes. When a major incident occurs, upon activation, the notifications automatically go out for a preset number of cycles. If the identified IT resolver, based on who's on-call, doesn't respond or is not available, then escalation automatically kicks in and contacts the next operator in line." – Lloyd McMullen, Hyperwallet Systems
"The last two major incidents that we used the Everbridge platform to manage have produced some remarkable results. Staff acknowledgement has increased from around 2% to 100%, meaning that the Trust is able to effectively deploy its resources to handle a major incident. Also staff notification response times have decreased substantially to under four minutes." – Ollie Tovey, South Western Ambulance Service
What's next for Everbridge and our users in 2017? We will have to wait and see. Have a story to share with us? Shoot me an email (jeff.benanto@everbridge). I would love to hear from you. Happy New Year.