What is contact tracing? Here's what you need to know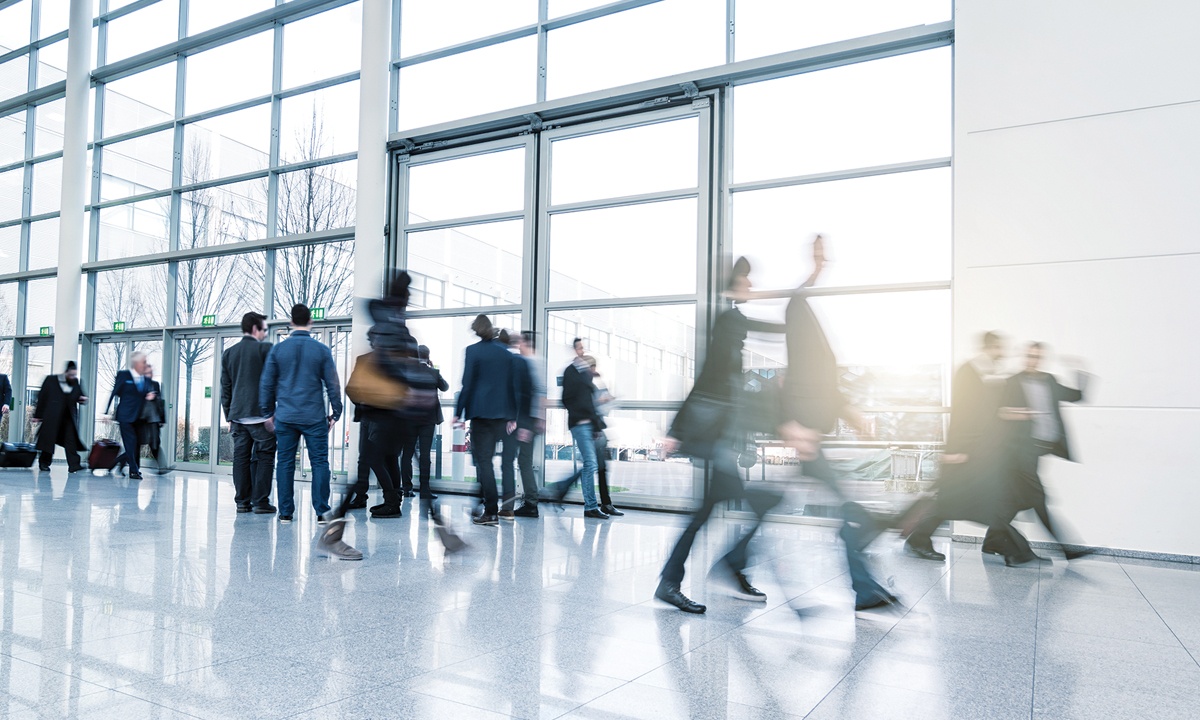 Contact tracing will be an essential discipline for helping states, countries, and businesses reopen as threats of COVID-19 infections decline. However, many people are confused about what contact tracing entails as well as the privacy implications of having their encounters with others documented.
In a presentation at "Coronavirus: The Road to Recovery," a virtual symposium presented by Everbridge late last month, Everbridge Chief Technology Officer Imad Mouline clarified some common myths about the process and outlined the fundamental capabilities that a comprehensive contact tracing system should have.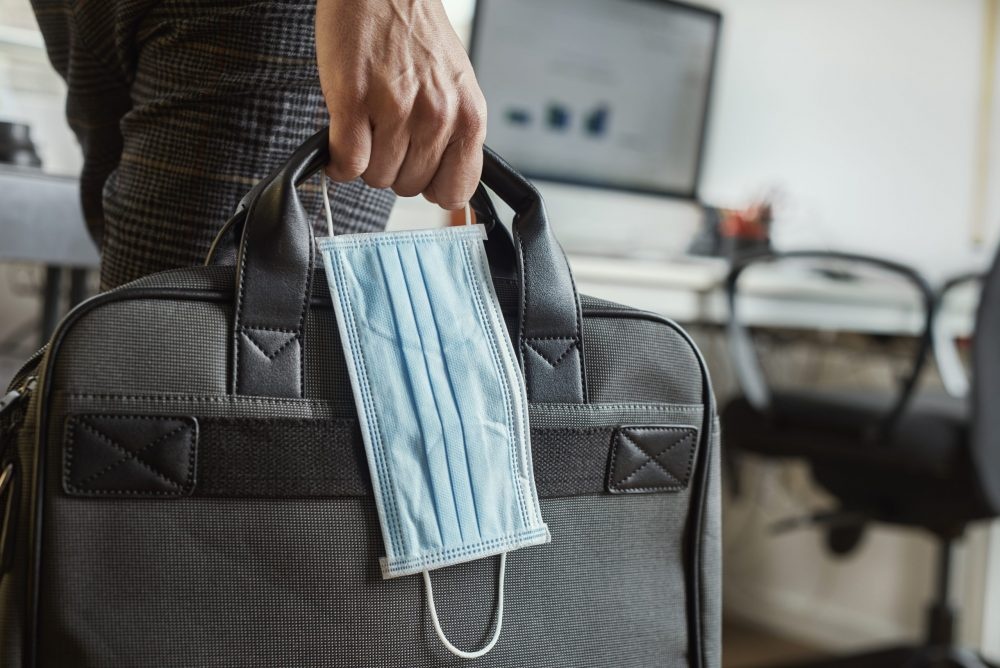 Contact tracing is a set of techniques and tools that enable people and organizations to document contact events that may result in infection and notify the affected people. The process is little needed during total lockdowns because contact is limited by fiat. It is critical, however, once reopening begins and the focus shifts to targeted containment focused on small numbers of people.
The basic function of any contact tracing system is to identify potential exposures and notify people who need to know. A more comprehensive solution provides preventive controls and advice that guides people through the process of identifying symptoms, reporting test results, and responding appropriately.
The two contact tracing methods that have received the most attention are manual tracing and proximity tracing using mobile apps. The manual approach, which is being tested on a limited basis in New York City, employs people to call the contacts of newly diagnosed patients, notify them that they are at risk, offer advice on courses of action, and follow up until they're in the clear. The problem with the manual approach, which New York is finding, is that "it's slow, expensive, time-consuming, and certainly not applicable for every vertical and industry," Mouline said.
Mobile proximity tracing automatically logs contacts between people who are running compatible apps on their phones. Many automated solutions have been developed, but the one that's likely to be most widely adopted is a framework jointly developed by Google and Apple. It uses Bluetooth low energy technology to log any event in which two people pass within a specified distance of each other. Each person's phone exchanges an anonymized code that can be activated to notify the user if someone if a person they have been in contact with tests positive.
The Google/Apple solution consists of a platform and a set of interfaces that governments and institutions can use to customize a derivative app to their needs. Several European countries are currently testing apps based on the framework, as are some U.S. states, but it is unclear whether it will become a global standard.
Limitations of Proximity Tracing
While app-based anonymous proximity tracing has great value, its potential scope is limited by the fact that people must opt into using the app and the built-in privacy features make the solution unsuitable for situations in which people's must be known, which is often the case in scenarios like a business complex or school campus, Mouline said. "The focus on individual privacy is great, but there are limited insights for public health and it's not available ultimately to most of you," he said.
Two other approaches to contact tracing have received less attention but have unique value.
Location-based tracing "can leverage location data that an organization typically already collects, albeit for other purposes," Mouline said. That can include badge swipes and meeting calendars as well as passive data collection sources such as phone SIM cards, GPS signals, Wi-Fi location monitoring, and temperature readings.
Location-based tracing enables critical event managers to identify people who may have passed through an area, even if they didn't contact an infected person directly. That's useful in the case of the coronavirus since it is believed infections can be spread through surfaces and water droplets that linger in the air.
If someone tests positive, the system can replay that person's steps and identify others who may have been nearby. "They can even be configured to turn back the clock to message people who were previously in an area if an outbreak was discovered after they left," Mouline said. One advantage of location-based tracing is that it doesn't require action on the part of users, such as downloading an app.
Area monitoring is a preventive technique that enforces area density and capacity controls to ensure physical distancing. It can include sensor data such as temperature, ventilation, and humidity readings that might indicate that too many people are gathered in one location, or to identify individuals with elevated temperatures. Public health officials, human resources departments, and facilities managers can use this data to identify potential danger zones and take action to limit contagion. Integrated solutions can even automatically trigger action–for example, temperature readings from thermal cameras, connected to access control systems as part of a critical event management solution, can deny entry to an office building to people with a fever and instead send them a health alert.
No Single Solution
Each tracing technique has its own merits, but none is 100% effective. "Having multiple approaches working collaboratively so you can triangulate is what's needed," Moline said.
Everbridge's contract tracing solution, as part of its Return to Work solution, does exactly that. Drawing on more than 225 built-in integrations, it combines proximity and location tracing with real-time risk intelligence based on 22,000 data sources across 175 countries and the use of sensor data from building systems. The app also supports GPS and indoor wayfinding to warn people if they are about to enter a hotspot as well as to help them navigate through large indoor spaces like hospitals and corporate offices where GPS signals aren't available.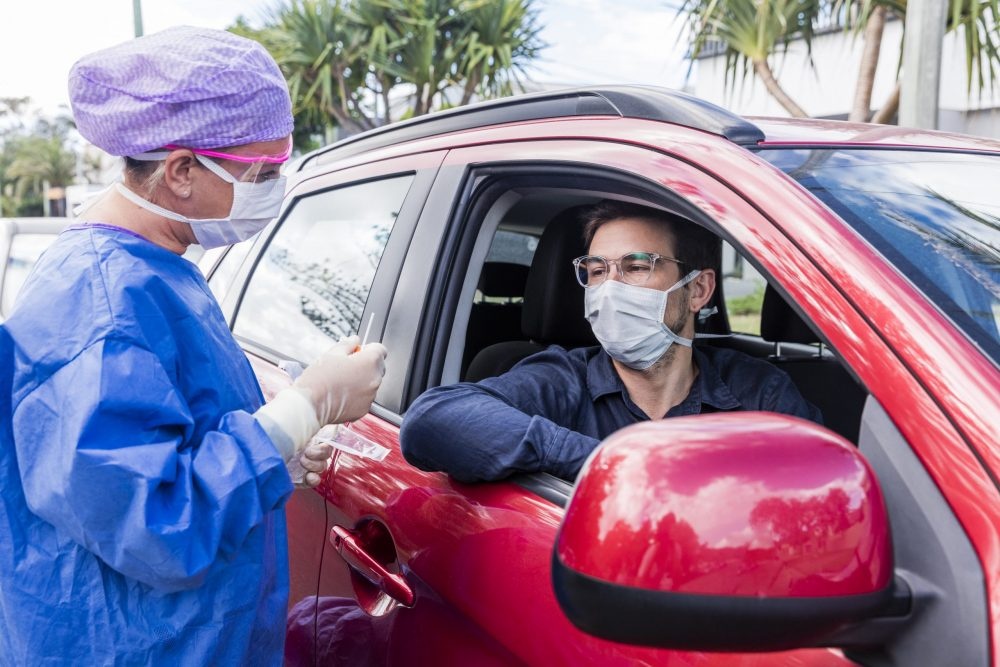 For example, patients with COVID symptoms can be directed to testing and treatment areas using routes that ensure they don't encounter others who are not infected. And the app includes a screening survey that can give users a statistical evaluation of the likelihood that they are infected, as well as follow-up recommendations.
Most of these functions can be turned on without compromising the identity of individual users, Mouline said. In cases where identities must be known, organizations are encouraged to fully disclose the data they compile as well as how it will be used. Privacy and effectiveness need not be mutually exclusive.
Everbridge recently hosted its "Coronavirus: the Road to Recovery" virtual leadership summit, which brought together the best minds across public and private sectors, including C-level speakers from The Centers for Disease Control (CDC), Cleveland Clinic, U.S. Army, Accenture, Biogen, The NBA's Boston Celtics, a former Food and Drug Administration (FDA) commissioner and more. On-demand content from the event may be found here.