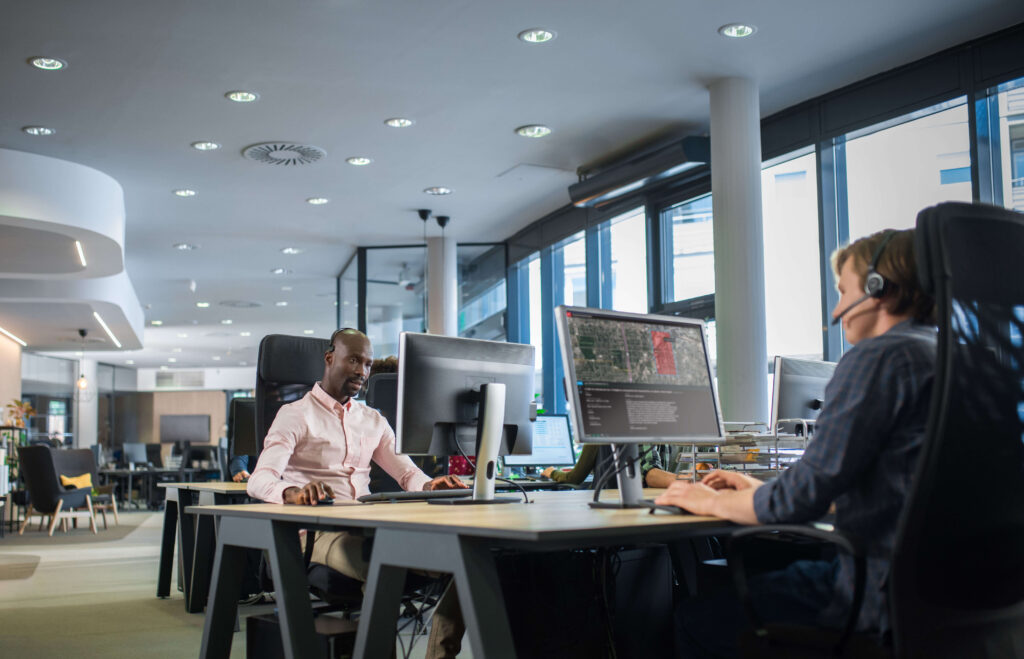 Over 20 years ago, our founders envisioned how technology could be used to create a redundant, scalable, and resilient solution to quickly and reliably alert entire populations in the face of critical events. In that time, Everbridge has built a category-leading, unified critical event management platform trusted by more than 6,500 global organizations. According to a recent Forrester Consulting commissioned study, after investing in Everbridge's CEM platform, interviewees' organizations had "the capabilities and resources to effectively respond to and contain critical events, allowing them to better protect employees, company assets, and business processes."
Since our beginnings, the Everbridge brand has stood for protecting our customers' most valuable assets, their people. We are pleased to unveil our evolved Everbridge brand, renewing our mission to keep people safe and organizations running.
Our revised logo is an elegant and simple reflection of the resilience we provide to our customers, their rapid response to critical events, and most importantly the speed and upward strength of the recovery process. Our evolved brand is also a reflection of our desire to continue to serve you, our customer, with a modern comprehensive critical event management platform.
In an increasingly unpredictable world, resilient organizations minimize the impact events have on their people and operations. In the future we imagine a world where we empower our customers to absorb stress, return to productivity faster, and be more resilient.
We are grateful for your continued support and loyalty as we embark on this exciting new chapter for our company.
David Wagner,
President & Chief Executive Officer, Everbridge
Everbridge's travel risk management solutions help keep travelers safe and organizations extend their duty of care. With Travel Protector, organizations can identify relevant threats, warn those affected and prescribe action. At any time, a comprehensive travel assistance service team, Everbridge Assist, is a call away, ready to help with any event that could impact the health, safety or wellbeing of a corporate traveler.